Welcome to Maple + Mango, a website dedicated to inspiring people to feel amazing through real food, natural wellness and balanced living. Thanks for dropping by and taking some time to get to know me.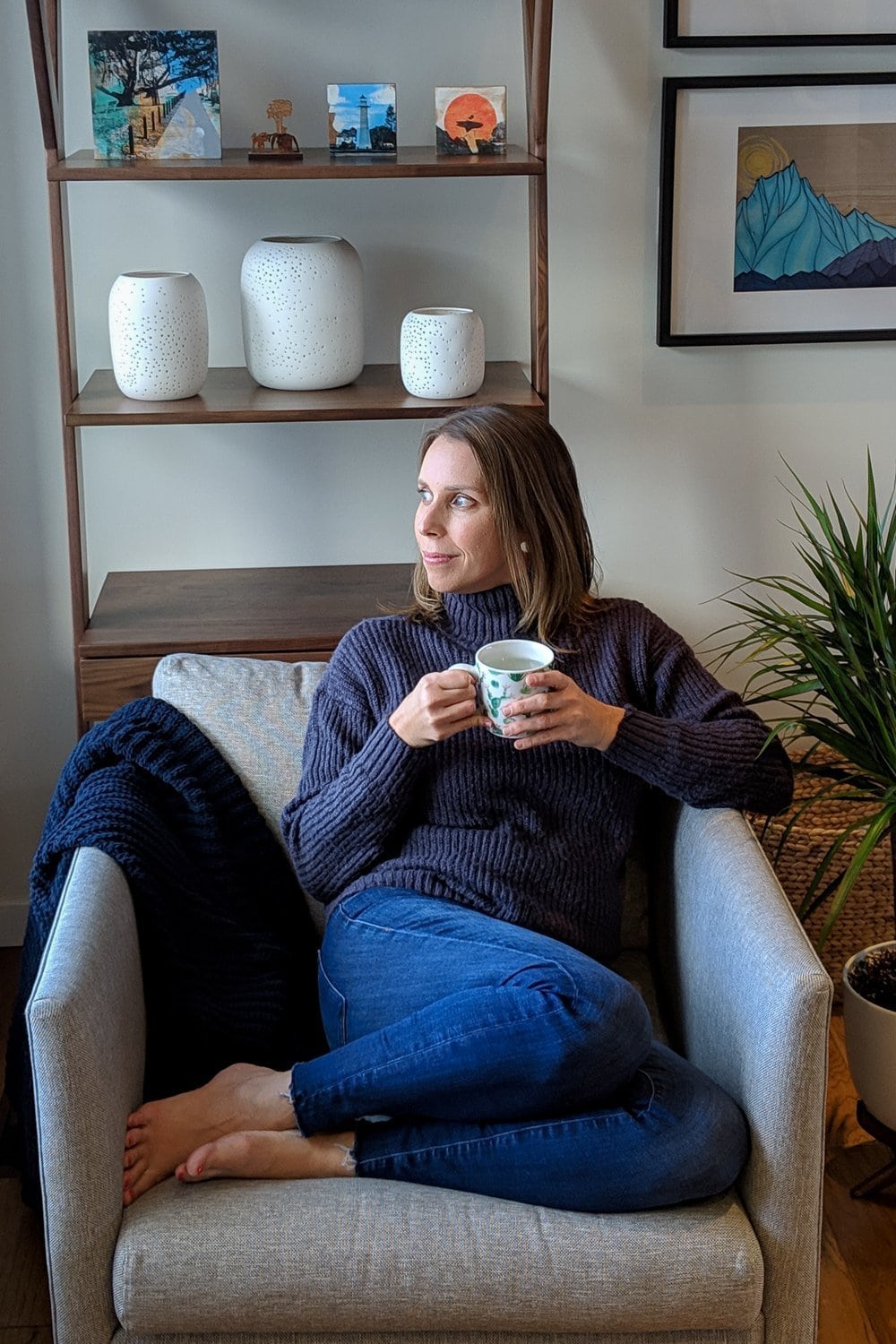 Disclosure:  This post contains affiliate links. I will only link to products and services that I would highly recommend, personally use and trust. There is no additional cost to you if you purchase something through one of these links. Thanks for supporting Maple + Mango!

---
Who is Maple + Mango?
Hi! I'm Vanessa, the creator of Maple + Mango. I currently live in Kelowna, BC, Canada with my husband and two incredible little boys. We have also lived in various parts of Ontario, Canada and spent four amazing years in Brisbane, Australia. When I am not playing in the kitchen or working on this website, I love to explore and get out with my family, embrace my inner yogi, travel, sing at the top of my lungs to good tunes and enjoy local food and wine!
Here we are – aren't my boys cute? (OK, I might be a little biased!) The one on the bottom is a few years old but it is just one of those photos that brings me joy and always puts a huge smile on my face.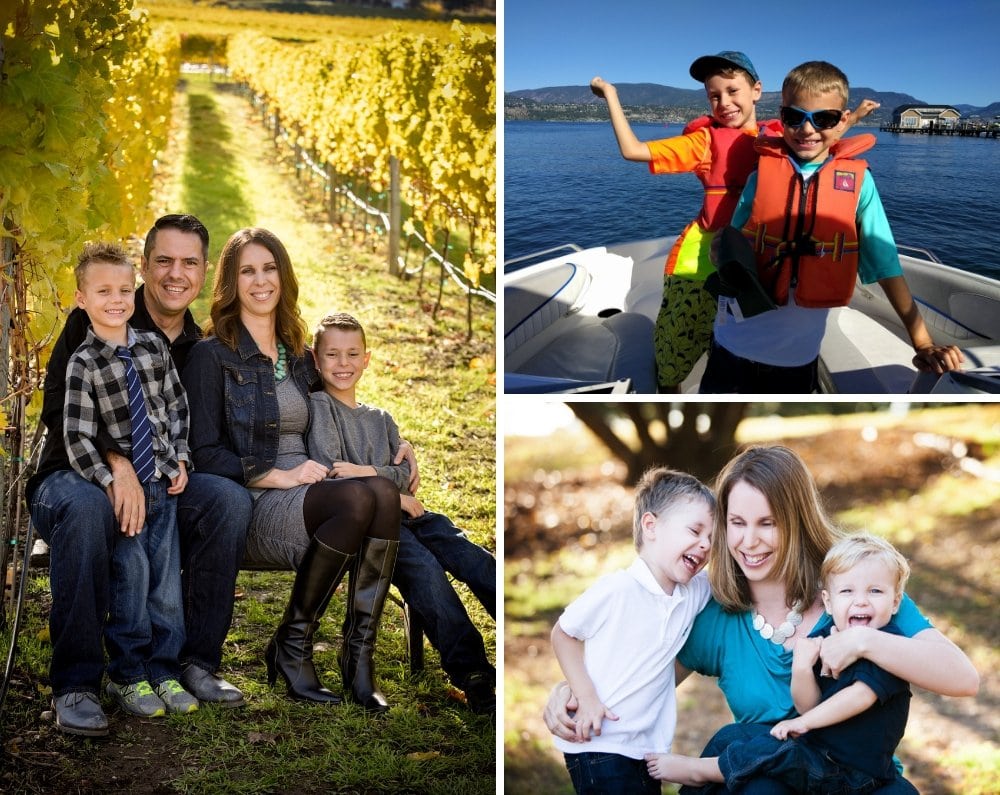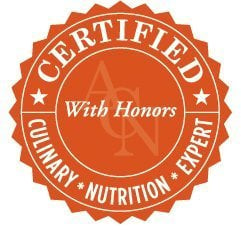 These gorgeous children ignited my interest in real food and health. Before them, I had studied Business in University, worked as an Analyst and had a general interest in food and cooking. I liked to take cooking classes, watch food shows and flip through cookbooks. However, my interest in the nutritional impact of food started once I had the responsibility of caring for these little people and trying to do my best for them. This interest and desire to learn more led me to the Academy of Culinary Nutrition where I completed the Culinary Nutrition Expert program. This program had a huge impact on my life since it took a general interest that I had in food and health and ignited it into a passion which has been life changing for both myself and my family.
Why did you start Maple + Mango?
I created this site as a place to share my passion for real food, natural wellness, balanced living and the impact it can have on your health and how amazing you feel. Unlike some health sites, this site will NOT be a place that focuses on a specific diet or perfection since I believe that we are all unique and at different parts of our journey. I want to focus on removing the stress to eat or live "perfectly" since there is no "one size fits all" approach that works for everybody and life is just too short for more stress. I want to provide a place of education and inspiration to arm yourself with knowledge and make conscious choices but also live in a balanced and sane way.
Where does the name Maple + Mango come from?
Any guesses??? The name pays tribute to my love of both Canada and Australia. I am a born and raised proud Canadian girl. "Maple" which is a major Canadian symbol represents that part of me. However, I also had the opportunity to live in Brisbane, Australia for 4 years while my boys were teeny tiny. I absolutely LOVED it and felt so at home – laid-back vibe, warm year round (definitely loved this!!!!), beautiful scenery, year round farmers markets, etc. It always amazed me that tropical fruit like mango and pineapple could now be found at a local farmers market. I remember biting into a local mango during mango season and realizing that I had never truly tasted mango before – the taste blew my mind! Therefore, "Mango" symbolizes the part of my heart that has remained in Australia.
What is your food philosophy?
Check it out HERE
Do you follow a specific diet?
I eat real food (as much as possible)! I eat with joy and happiness. I try to make conscious choices, eat a wide variety of whole foods and do not feel guilty over the odd indulgence every now and then. Sometimes life is about ice cream cones with your kids, fish and chips by the beach with the family, ridiculously rich desserts on a date night, fresh weekend croissants or an array of appetizers and gossip with girlfriends. Life is too short to miss out on these moments!
I don't believe that there is one "diet" that is superior and best for everybody. We are all individuals and must listen to our bodies to figure out which foods work best for us to feel our best. What works for one person may not work for another so let your body be your guide! There are a lot of "diets" out there that all claim to be the best way to eat which can make things really stressful and confusing when you are trying to lead a healthier life. I believe that the majority of us just need to keep things simple and get back to real, whole, quality foods. I don't believe in eliminating whole food groups for no reason – try out the real food version first. Listen to your body, eat real foods that feel good to you and eat with joy and happiness.
Why don't you show calorie information?
Because calorie counts are stressful and do not align with the philosophy of the site. The main goal is choosing real, whole foods and focusing on nutrition. Count nutrients, not calories! Not all calories are equal since not all calories behave the same way in our bodies. Calories from nutrient dense foods will have different effects on the body versus those from highly processed or refined foods. Nutrient dense foods will allow you to feel satisfied with less food since your body is getting the nutrition it needs which enables your brain to signal your belly that it's full. They also reduce cravings since your blood sugar levels are not on a roller coaster ride. On the other hand, highly processed and refined foods have the opposite effect, increasing cravings, spiking insulin and encouraging overeating.
Forget about the calories and just eat whole, real, nutrient rich foods – the rest tends to take care of itself. So relax and focus on quality over quantity.
Can I use your recipes, posts or photos on my website/blog?
Thanks so much for asking!
Recipes/Posts: I do not allow republication of recipes or posts word-for-word since it infringes on copyright law and also negatively effects how Maple + Mango gets picked up on search engines. However, you are welcome to link back to the recipe/post without reposting the content (e.g. why you liked a recipe or that you were inspired by a recipe in your own words). Please use a double link back to www.mapleandmango.com and the specific post. For example, "I love Maple + Mango's (make this a link to site) recipe for Bolognese Sauce (make this a link to post)" or "Get the recipe for Bolognese Sauce at Maple + Mango".
Photos: You can absolutely use a photo without the content. There is one condition though – you must credit the photo with a double link, one link back to the post that the photo came from and one link back to www.mapleandmango.com. For example, "Get the recipe for Bolognese Sauce at Maple + Mango"
What did you use to build your site?
I use BigScoots as my hosting company and a WordPress theme called Foodie Pro on the Genesis Framework. My newsletter and email list are run through ConvertKit. I also use two great plugins from WP Tasty: Tasty Recipes for my recipe plugin and Tasty Pins for Pinterest functionality. I am also a member of Food Blogger Pro which has provided an amazing community and a ton of valuable information on everything needed to start a website.
I love your site! How do I stay connected and find out more?
Thanks so much! I love having you here! To make sure that you stay up to date and never miss a post, subscribe to the newsletter. Once you have done that, you can also follow Maple + Mango on Facebook, Pinterest and Instagram.
Thanks for visiting Maple + Mango!
Eat Real. Live Well. Feel Amazing.
Take care of yourself,
Vanessa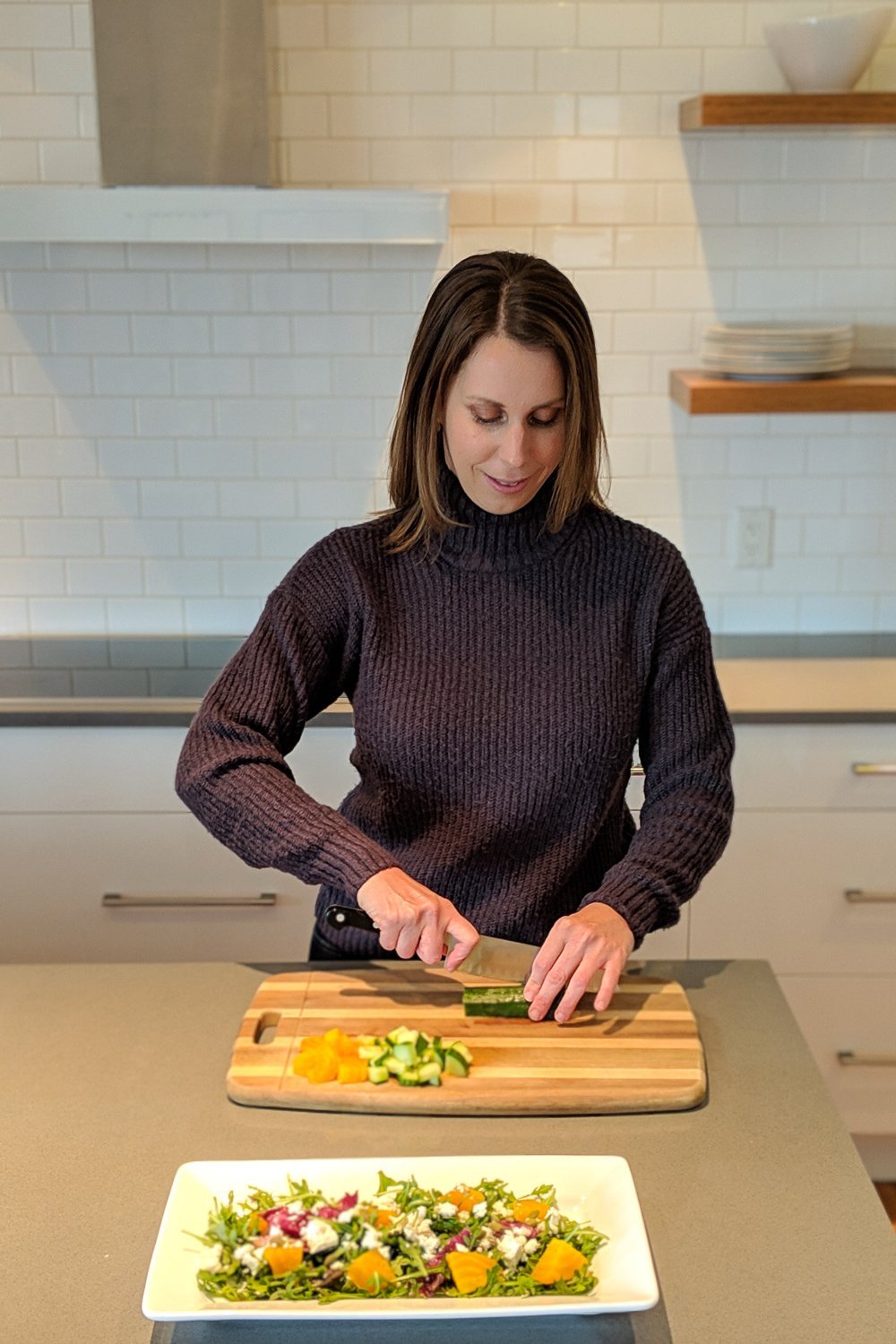 Health and Wellness Disclaimer: The information on Maple + Mango is for informational purposes only, based on my own thoughts, knowledge and experiences. You should not use this information to diagnose or treat a health problem without consulting a qualified health professional. The author is not to be held liable for any loss or other damages including but not limited to special, incidental, consequential, or any other damages.