Let's get saucy this holiday season with these 15 amazing sauce recipes! They will make your holiday dishes extra special by adding a delicious pop of flavour.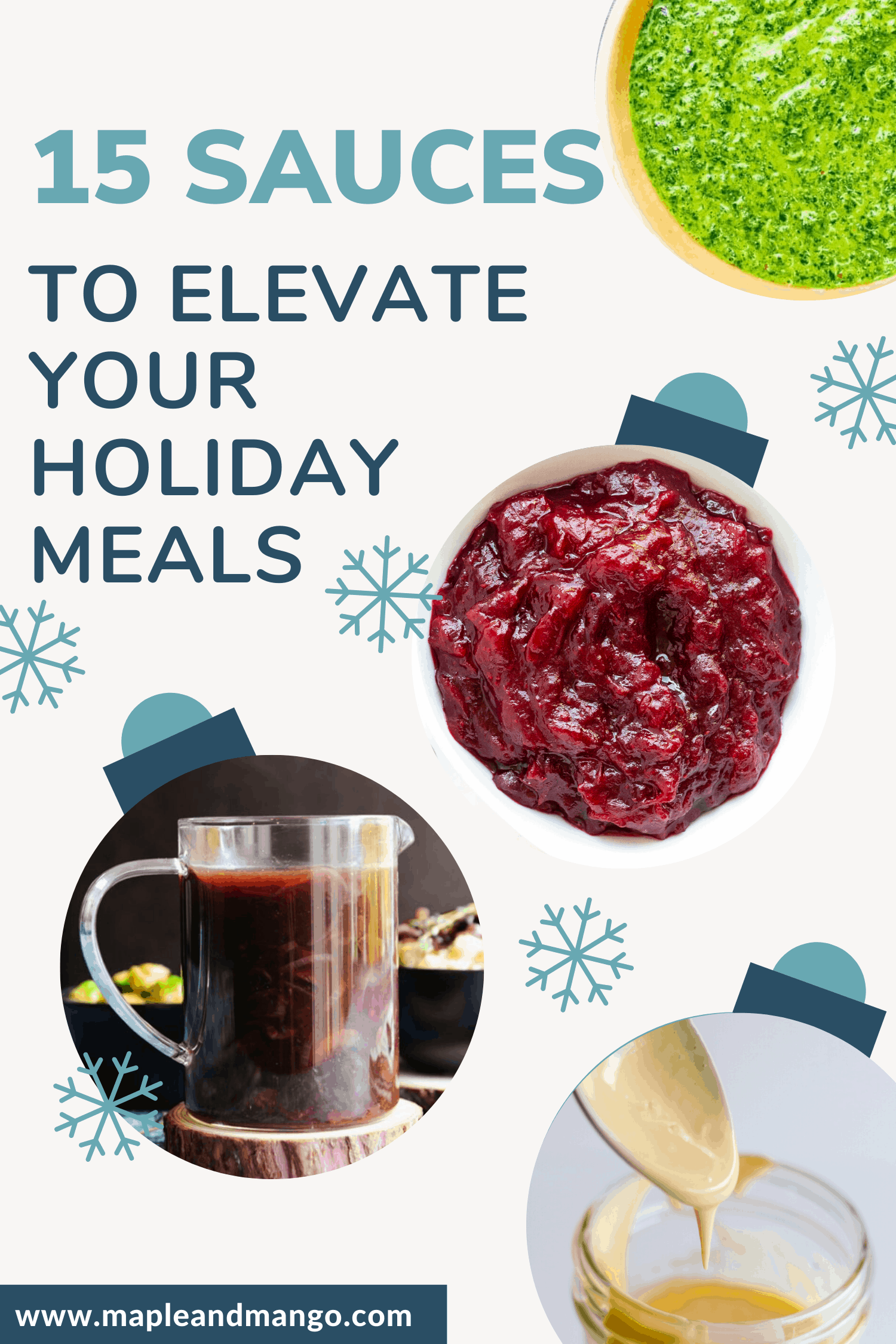 The holiday season is upon us which means delicious foods that are usually a little more special than our day-to-day fare. One of the easiest ways to elevate even the simplest meal is with an amazing sauce. Sauces can take a dish to the next level by adding a delicious pop of flavour and making it look more fancy. Up your game this holiday season by adding extra deliciousness to your dishes with these 15 amazing sauce recipes.
Let's get saucy!
Hollandaise Sauce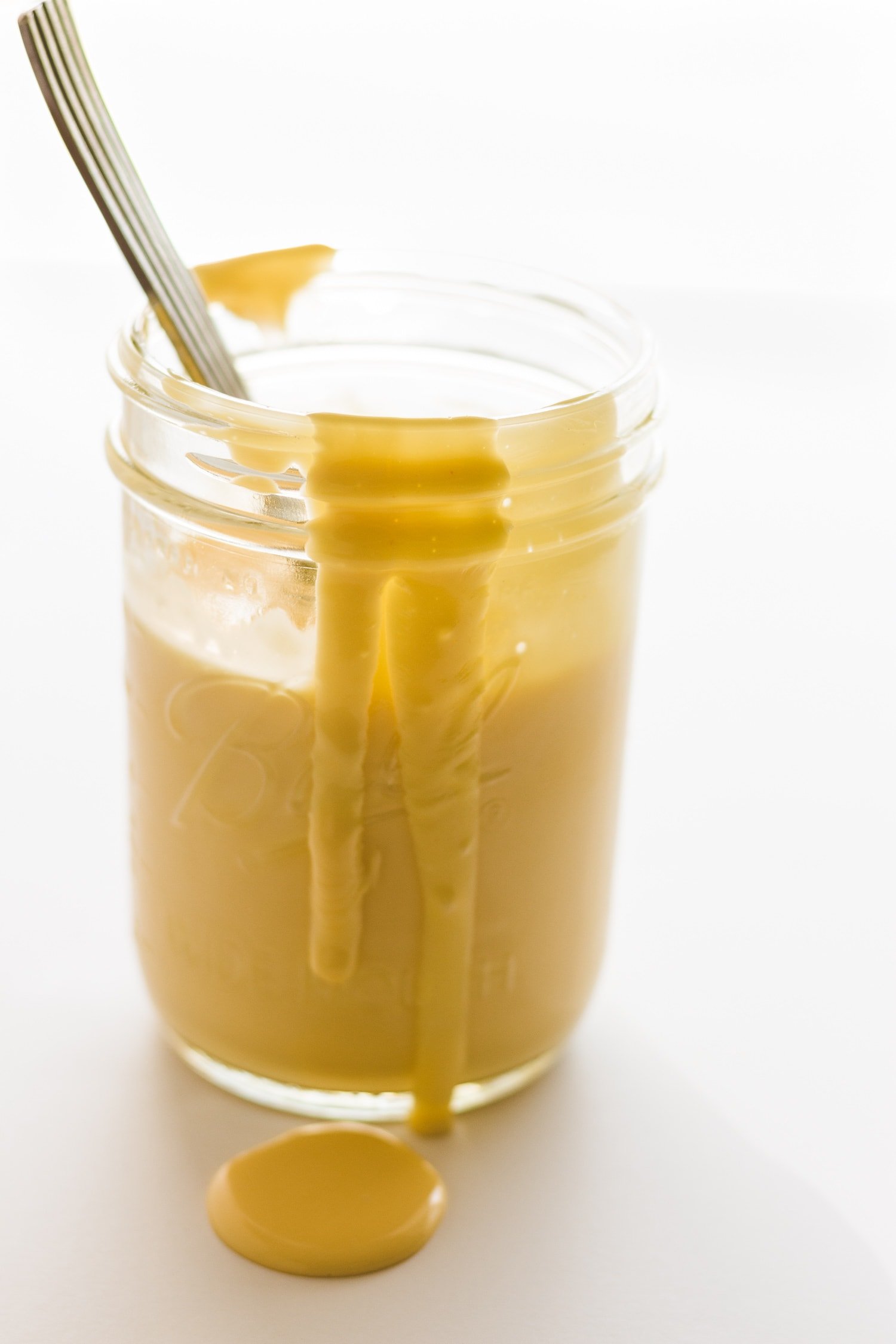 How To Make Hollandaise Sauce: 3 Ways by Maple + Mango
This decadent, rich sauce will completely elevate the dish it is drizzled on. This Hollandaise Sauce recipe walks you through 3 different methods to make it. Drizzle it on veggies, fish, chicken, steak, potatoes, eggs, etc. Or make bruch dreams come true with this Rosti Eggs Benedict recipe.
Hearty Red Wine Gravy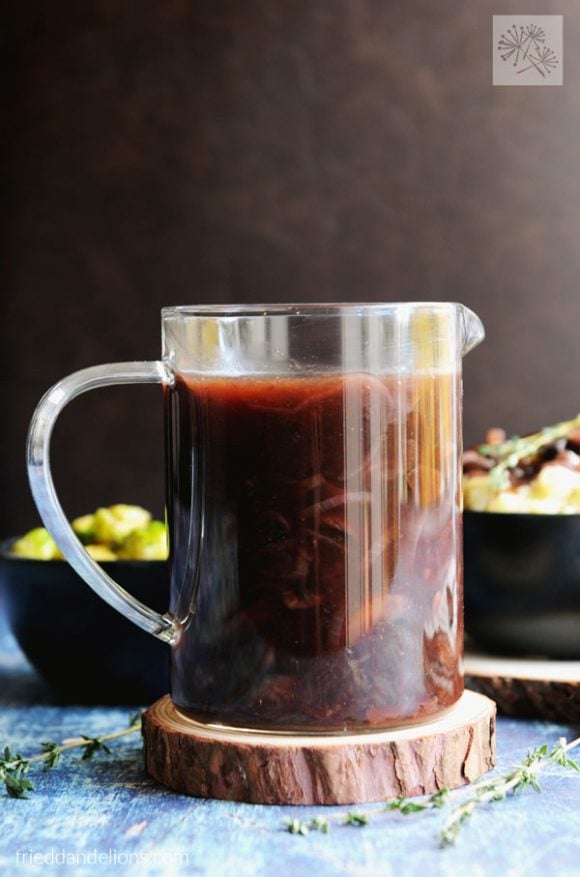 Vegan Red Wine Gravy by Fried Dandelions
Need some vegan options? This rich, hearty sauce also happens to be vegan. It will tie together all of your veggies into one amazing meal and is sure to be a crowd pleaser!
Mushroom Sauce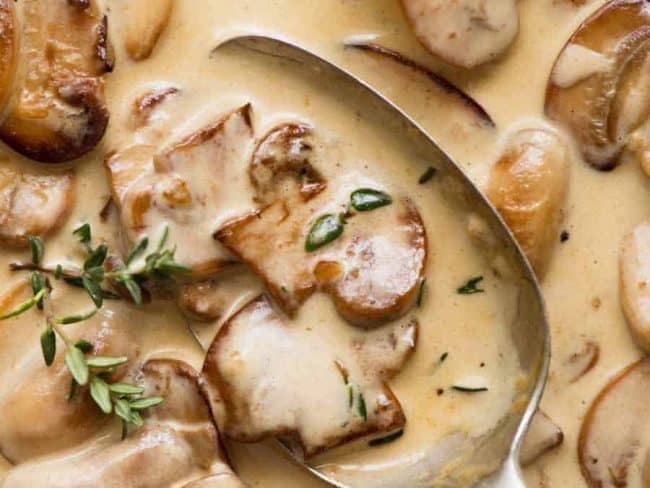 A Mushroom Sauce For Everything! by RecipeTin Eats
This creamy mushroom sauce is simple yet luxurious – you will want to put it on everything! Delicious on everything from steak to chicken, pork chops to roasts and pretty much any type of potato.
Turkey Gravy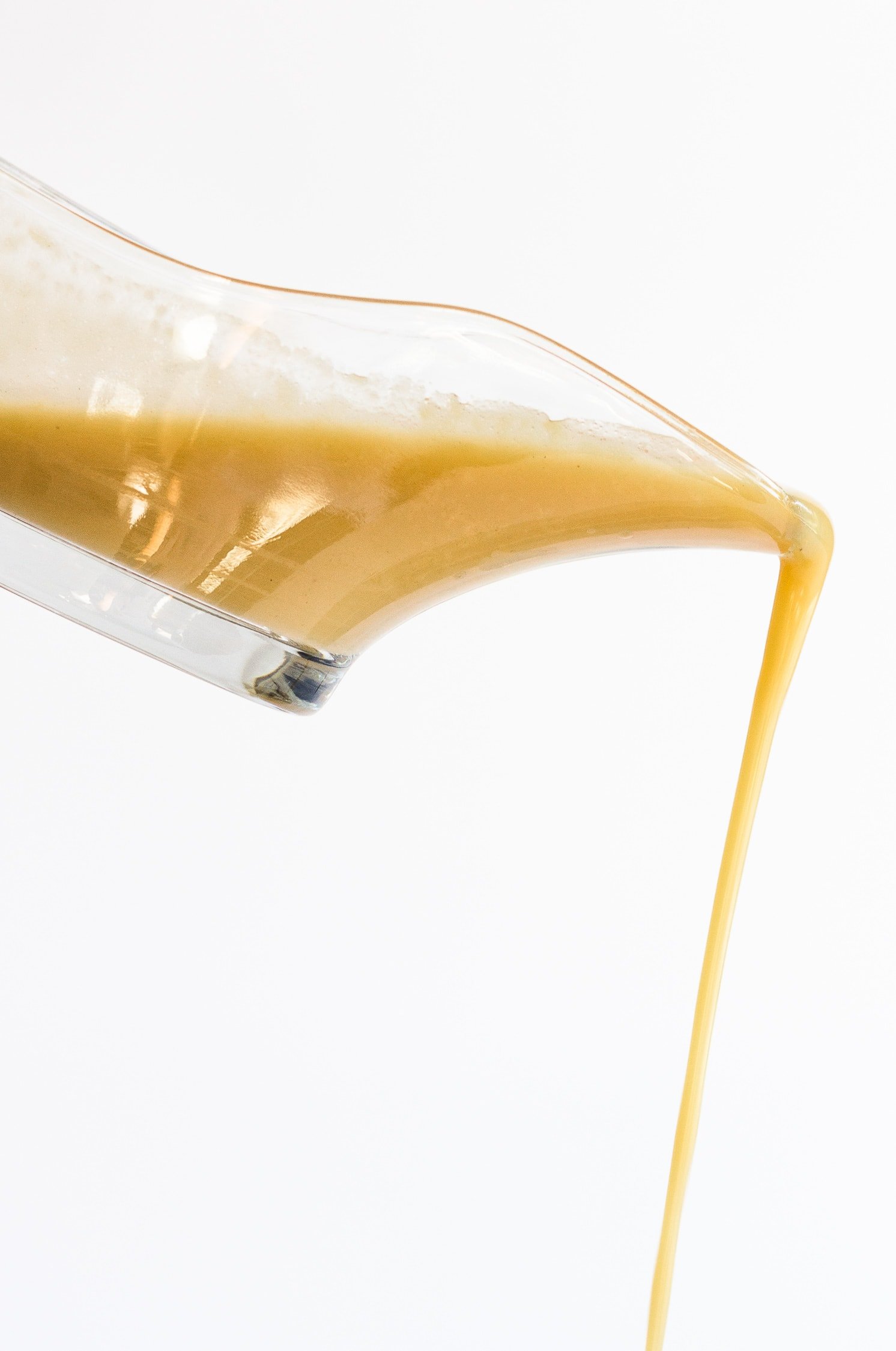 Make Ahead Turkey Gravy by Maple + Mango
One of the best parts of a holiday turkey dinner is the gravy. This delicious turkey gravy recipe can be made ahead of time. Say goodbye to last minute stress!
Blue Cheese Sauce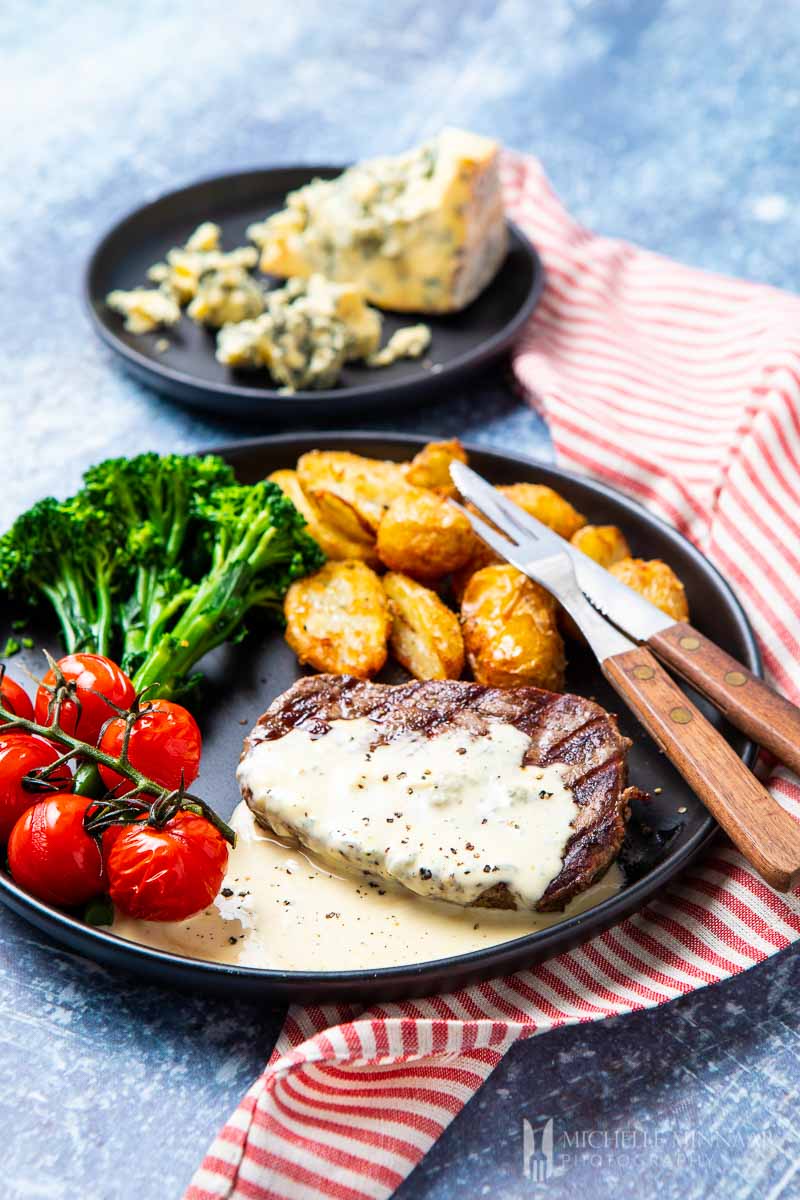 Blue Cheese Sauce by Greedy Gourmet
A classic sauce that will make you look like a fancy chef. Delicious on steak, roast or poured over roasted veggies.
Roasted Red Pepper Sauce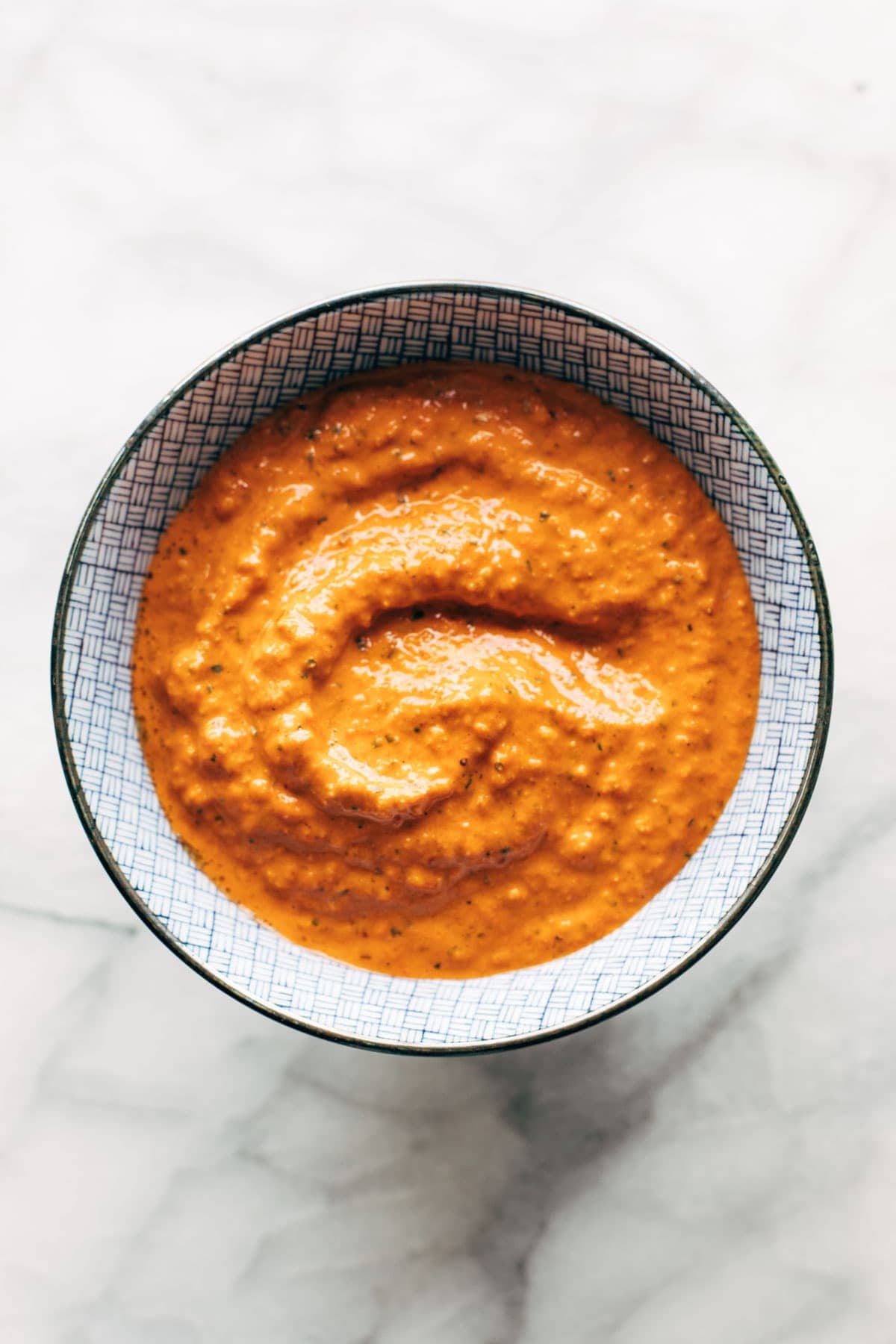 Roasted Red Pepper Sauce by Pinch of Yum
This sauce will add a burst of flavour to pretty much everything – grilled/roasted meats or veggies, seafood, eggs, sandwiches, potatoes, etc. Also super simple to make – just blitz together a few simple ingredients and TA-DA, you have sauce!
Beef Gravy
Beef Broth Brown Gravy by Creme De La Crumb
This savoury gravy is easy to prep and the perfect topping for meat and potatoes!
Italian Salsa Verde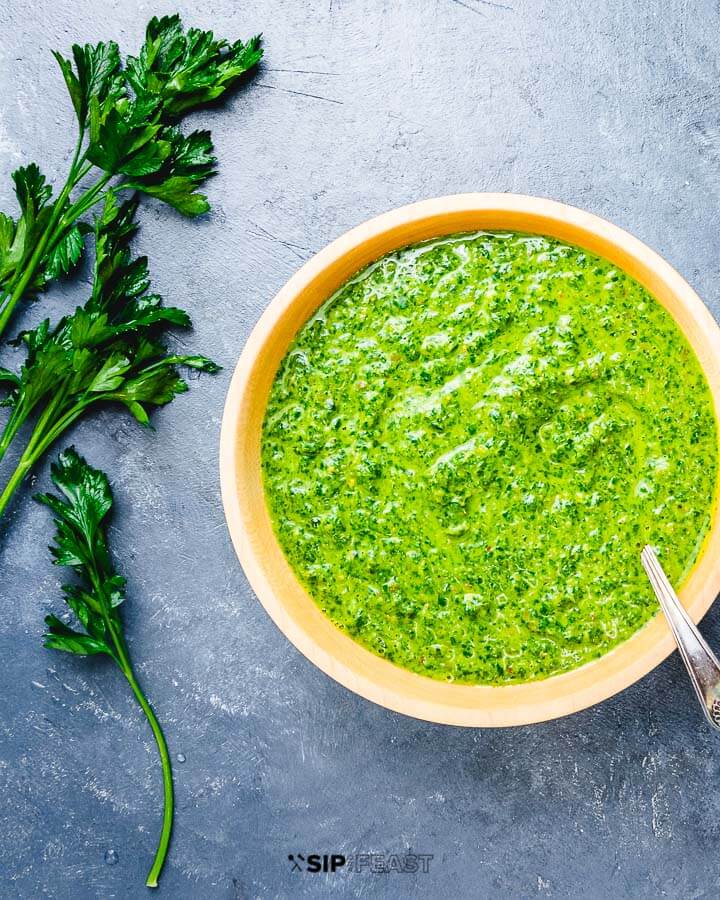 Italian Salsa Verde by Sip and Feast
This Italian Salsa Verde is an amazing way to add a pop of fresh flavour to your meal. Delicious drizzled over grilled meats, rice or veggies!
Creamy Horseradish Sauce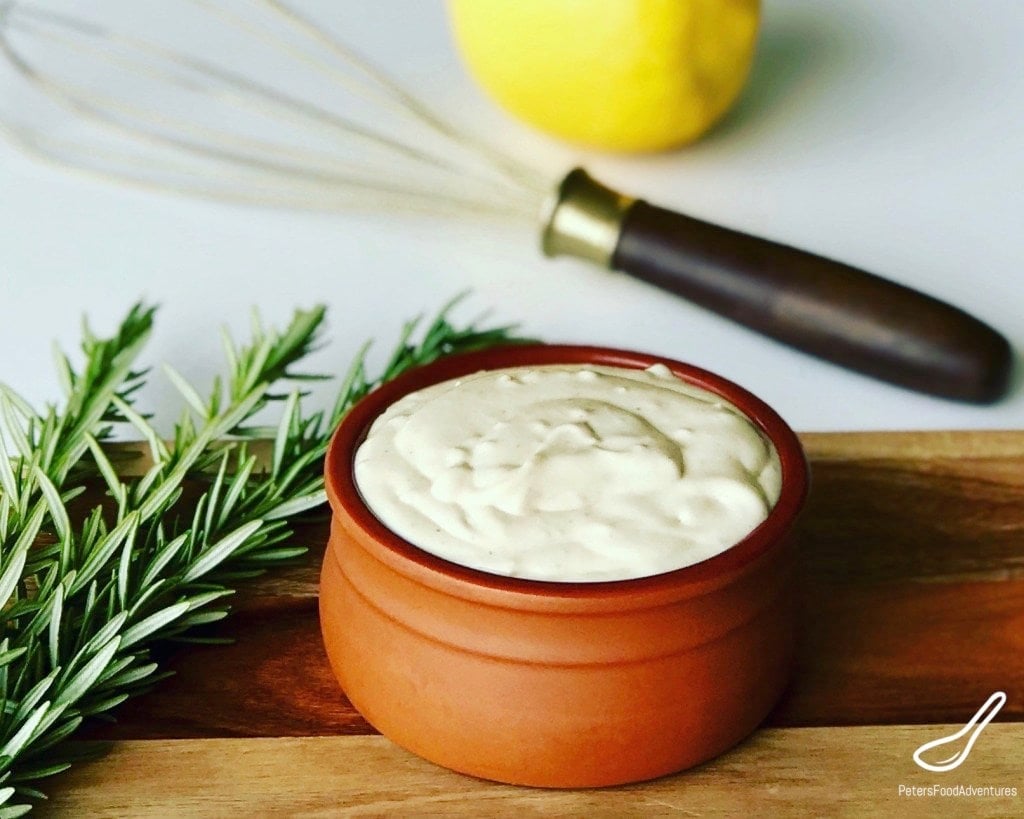 Creamy Horseradish Sauce by Peter's Food Adventures
If your holiday dinner includes roast beef like a Prime Rib Roast or dark gamey meats, then this Creamy Horseradish sauce is the perfect accompaniment!
Vegan Gravy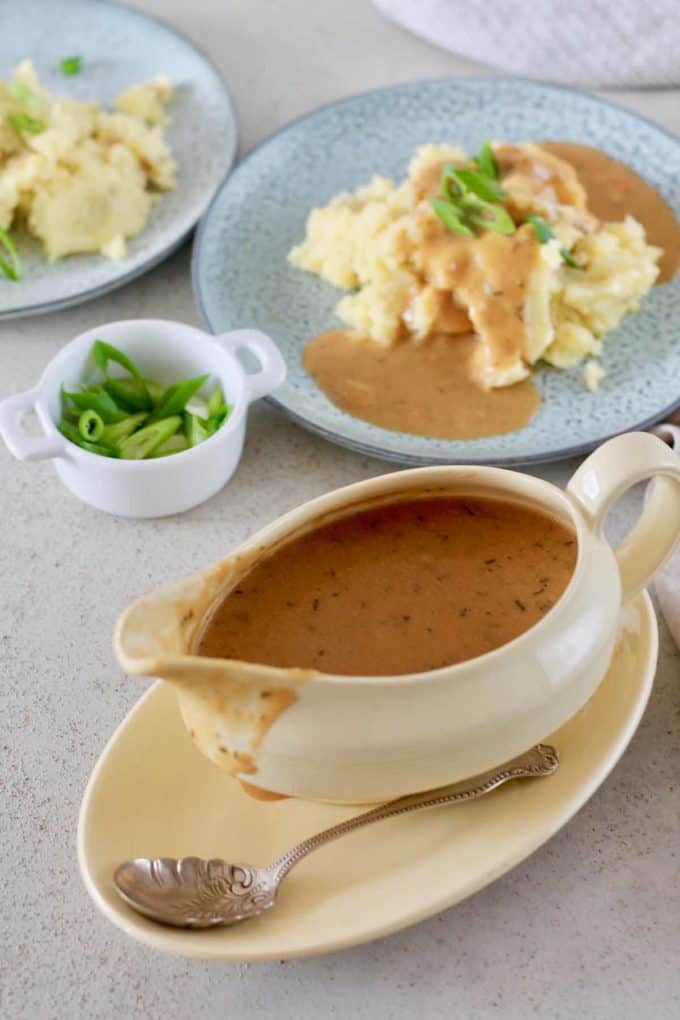 Amazing Vegan Gravy by Hey Nutrition Lady
Nobody should miss out on gravy! Made with nutritional yeast and marmite for a ton of flavour, this vegan brown gravy is perfect poured over mashed potatoes or as part of your holiday table.
Now let's move on to some sweeter sauces…
Cranberry Orange Sauce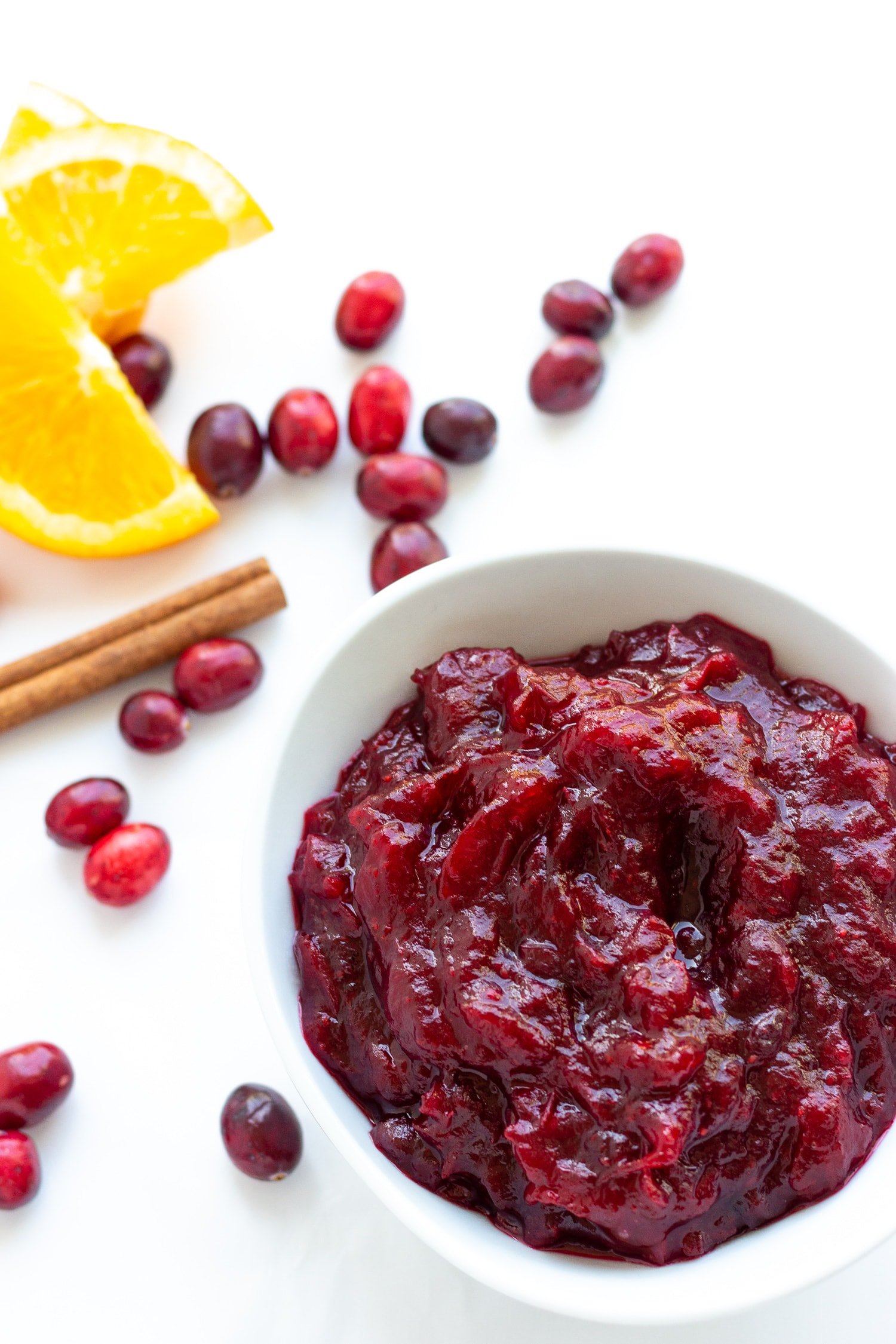 Cranberry Orange Sauce by Maple + Mango
This classic sauce is elevated with the flavours of orange and cinnamon which add a festive touch. It is super easy to make with a few simple ingredients and can be made ahead of time.
Cranberry Chutney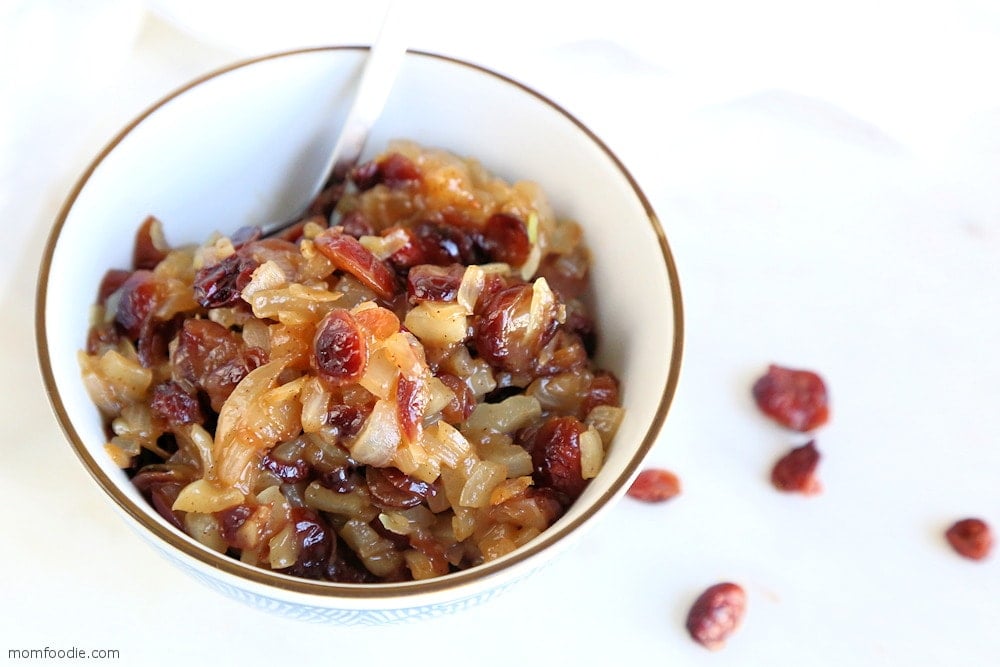 Cranberry Chutney by Mom Foodie
This Cranberry Chutney recipe is an alternative to traditional cranberry sauce. It is made with dried cranberries and plenty of sweet onions. Also features maple syrup, orange juice, ginger and cinnamon for a festive flavour combination.
Apple Sauce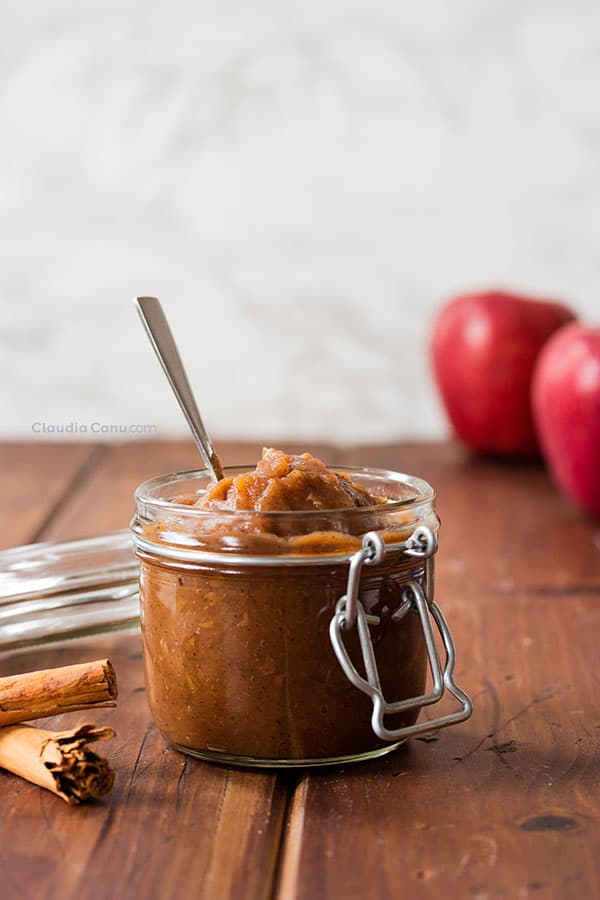 All-Natural Applesauce Recipe by Claudia Canu
Holiday breakfast and snacks will just taste better with this apple sauce! Use it on waffles, pancakes or served with savoury items like roast pork or potato pancakes.
Salted Caramel Sauce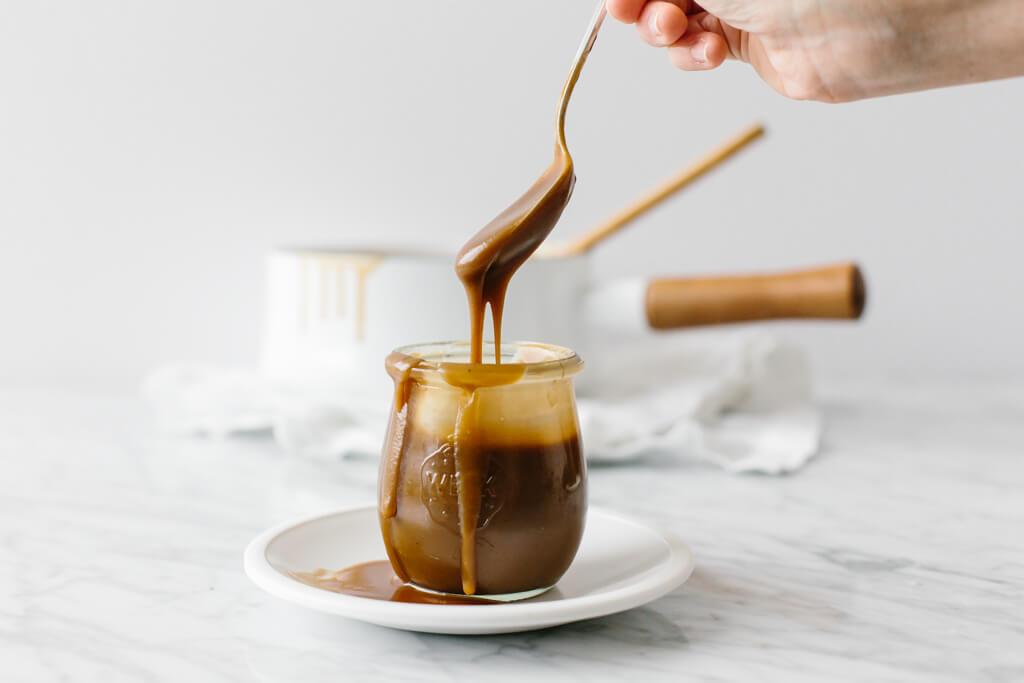 Salted Caramel Sauce by Downshiftology
This delicious caramel sauce recipe is made from coconut milk and coconut sugar so it is also vegan, dairy-free and paleo. Perfect to drizzle over holiday breakfasts and desserts!
Creme Anglaise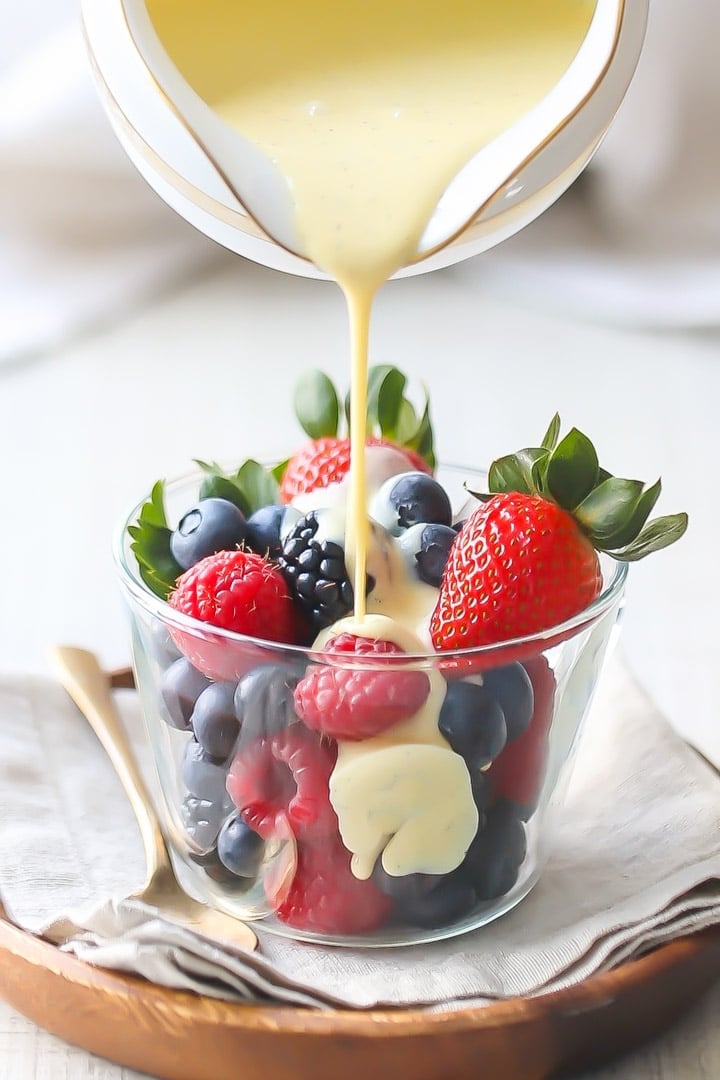 Creme Anglaise by Baking a Moment
This rich, creamy vanilla custard sauce will take your holiday desserts to the next level!
Hope you enjoyed this roundup of 15 amazing sauce recipes that will make your holiday dishes extra special and delicious! Which ones will you include on your holiday table this year? Let me know in the comments!
⬇ PIN it for later! ⬇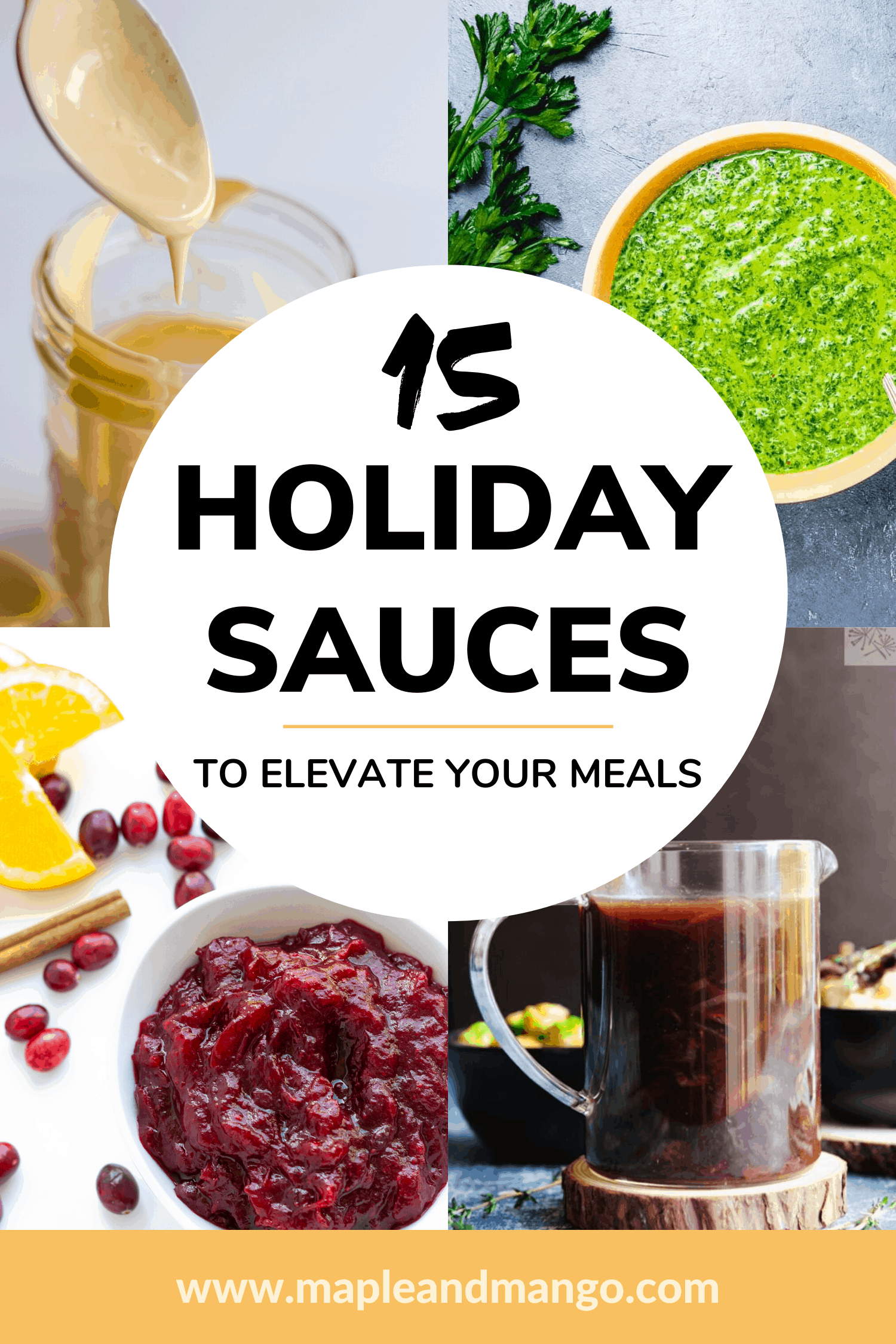 ⬇ PIN it for later! ⬇