Calling all asparagus lovers! Make the most of asparagus season with these 27 delicious and easy asparagus recipes! Lots of great ideas to choose from – everything from appetizers to side dishes to main courses!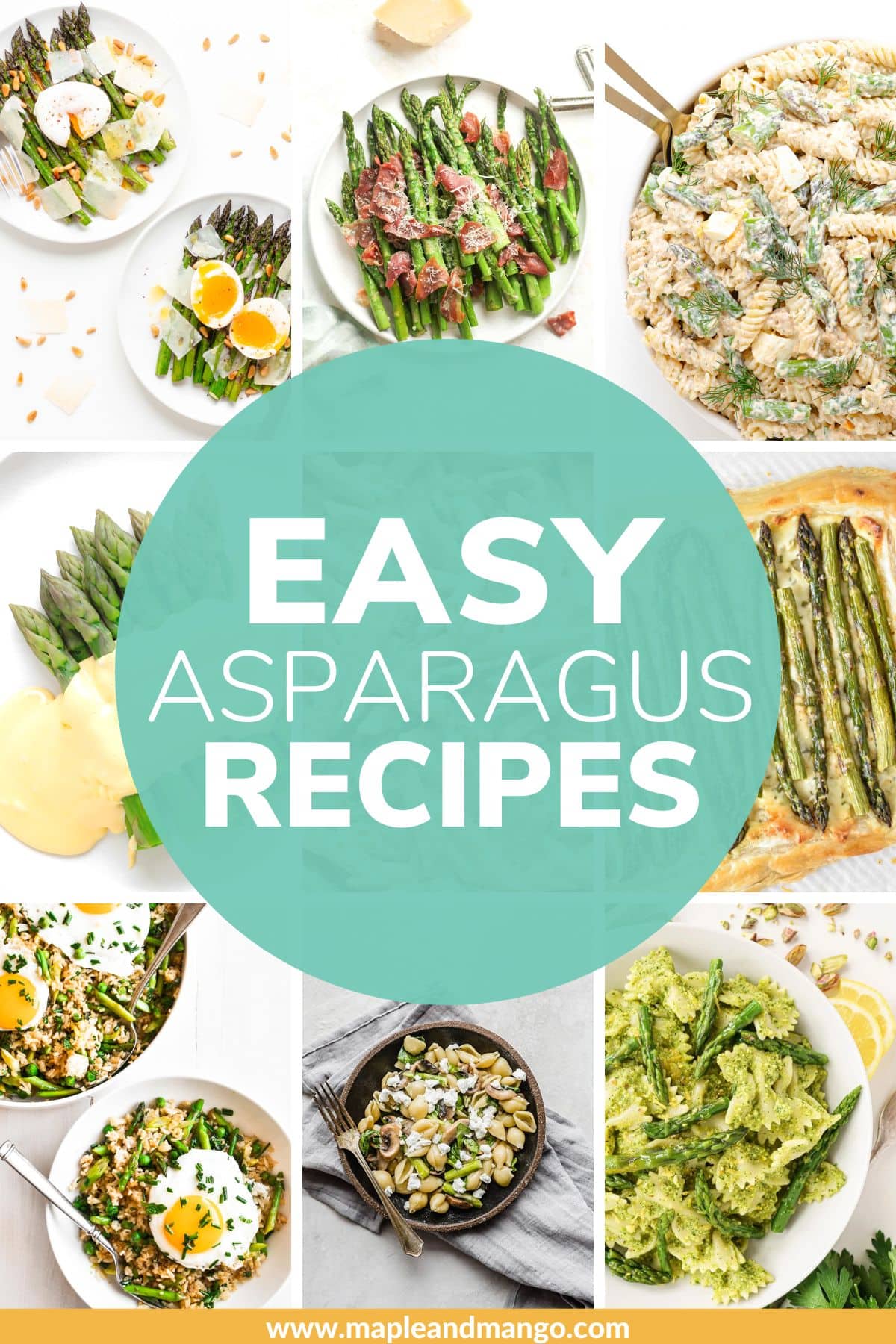 Looking for something to make with fresh asparagus? Here are 27 super delicious and easy recipes with asparagus that you need to try! Perfect for the asparagus lover!
Asparagus is super versatile and can be enjoyed in so many different ways. Roast it, grill it, steam it, blanch it, air fry it, etc. Turn it into a main dish, side dish or appetizer!
Lots of amazing options to choose from below including salads, pastas, fun appetizers, drool worthy sides and lots more! The hardest part is deciding which one of these asparagus recipe ideas to try first!
Now you're ready to start cooking! Use your trimmed asparagus in one of the delicious asparagus recipes below!