Learn how to make the most delicious make-ahead turkey gravy recipe. Say goodbye to last minute stress!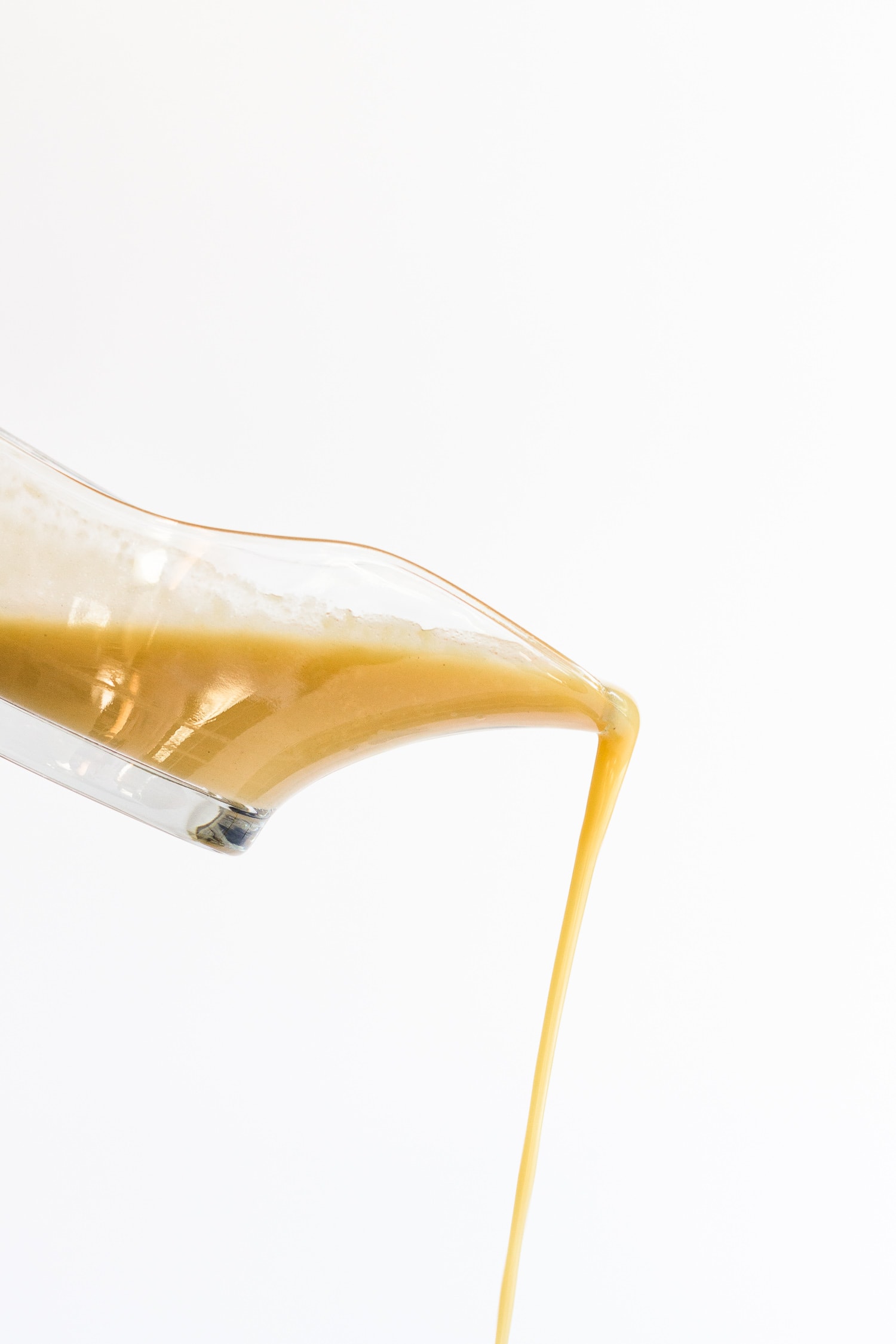 One of the best parts of a holiday turkey dinner is the gravy. Just pour that deliciousness all over my turkey and mashed potatoes PLEASE! One of the worst parts of a holiday turkey dinner is frantically attempting to make the gravy amidst all the last minute chaos. I usually end up being a sweaty, stressed out mess with a few burns on my hand as I try to tackle it all.
For the last couple of years, I have been making this "Make Ahead Turkey Gravy" recipe – BYE BYE last minute stress! It feels so good knowing that I have a delicious turkey gravy waiting for me in the fridge. Simply heat it up and enjoy!
Let's get started – your kitchen is about to smell AH-MAZING!
How To Make Turkey Gravy
A delicious turkey broth is the key to this amazing gravy. Once your broth is made, the gravy is a breeze.
Make The Turkey Broth
Make The Turkey Gravy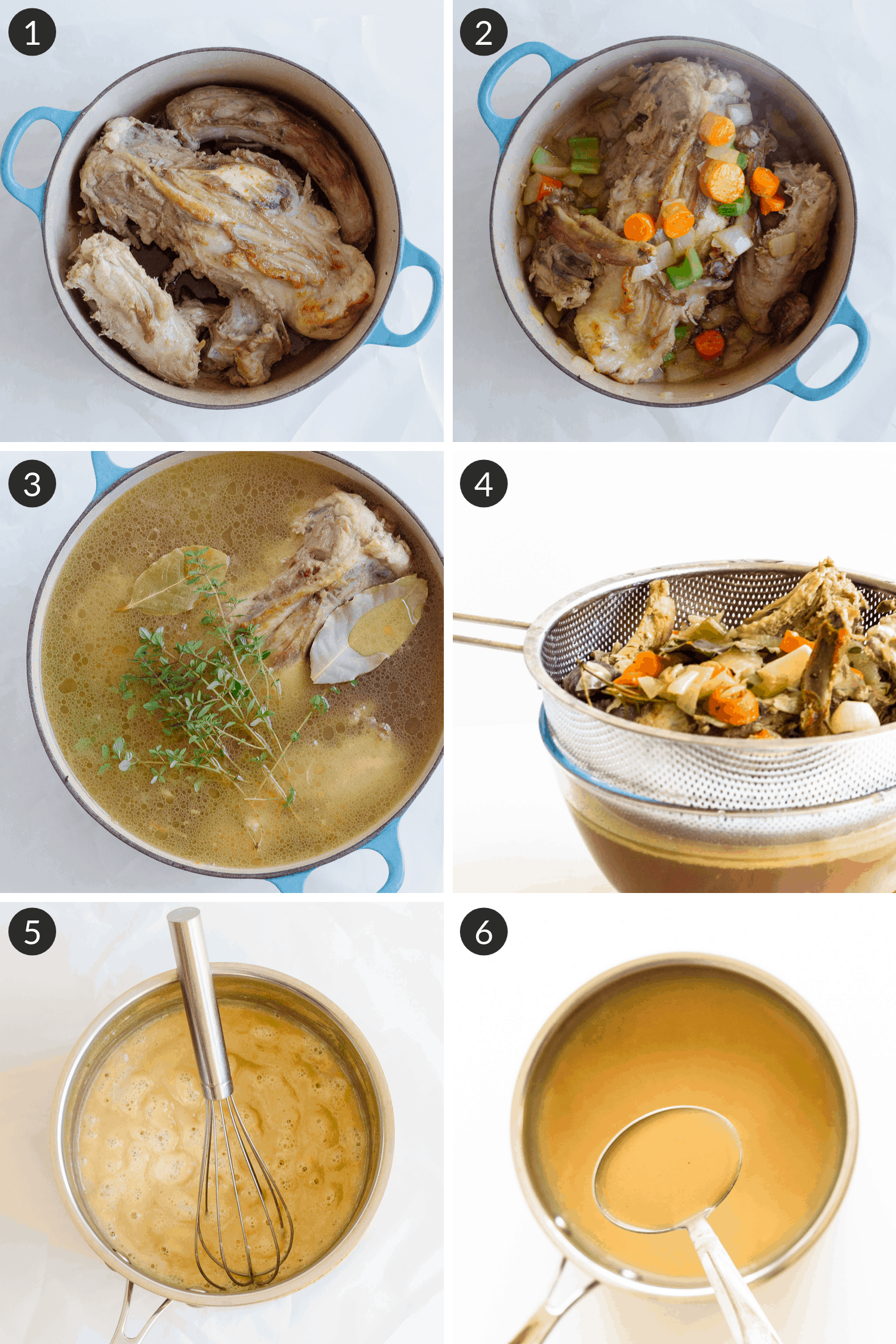 Detailed ingredient list and directions located in the recipe card below.
What Are The Benefits Of Make Ahead Turkey Gravy
YOUR SANITY!!! Making a full turkey dinner is stressful enough especially near the end when all the side dishes need to be heated and dished up. I hate tackling gravy during this last minute frenzy. Making the gravy ahead means that you can cook in peace and have one less thing to do on the big day. I love getting as much done as possible in advance – makes me a much more pleasant person to be around😉.
Turkey Gravy Helpful Tips
HELP! My Gravy Is…Too Thick, Too Thin, Lumpy!
Don't worry! All of these issues can easily be solved.
How Long Can you Keep Homemade Gravy In The Fridge?
Gravy can be made up to 4 days ahead. Store in the fridge until ready to use.
Can Homemade Gravy Be Frozen?
Yes! This gravy and all flour-based gravies will keep for 4 months in the freezer. Note: Do not freeze if you add milk or cream since these tend to separate during the thawing process.
How Do You Reheat The Gravy?
Reheat gravy over low heat before serving. Be sure to whisk as it heats up for a smooth gravy. If the gravy was frozen, make sure to first thaw overnight in the fridge.
What To Do With Leftover Turkey Broth?
The recipe makes more broth than what you will need for the gravy. This is intentional! The leftover turkey broth can be used in a number of ways: in your stuffing mixture or other side dishes, to thin out your gravy if needed or to make a nice soup.
Can I Use Chicken Instead?
Definitely! Use the same recipe to make chicken gravy by simply replacing the turkey pieces with chicken pieces like chicken backs and chicken wings.
Looking For More Holiday Sauces?
Here are a few more sauces that will elevate your holiday meals:
Do you like to make parts of your holiday meals ahead of time? Let me know in the comments!
Print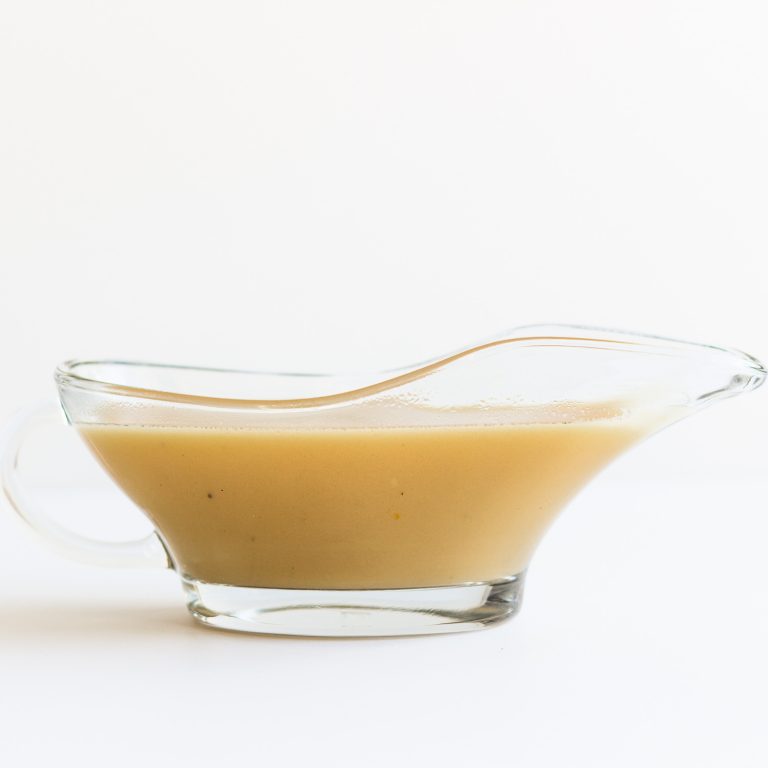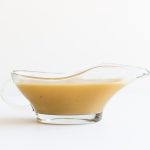 Make Ahead Turkey Gravy
Author:

Vanessa | Maple + Mango

Prep Time:

30 min

Cook Time:

3 hours

Total Time:

3 hours 30 minutes

Yield:

6 cups

1

x

Category:

Sauces
---
---
---
---
⬇ PIN it for later! ⬇