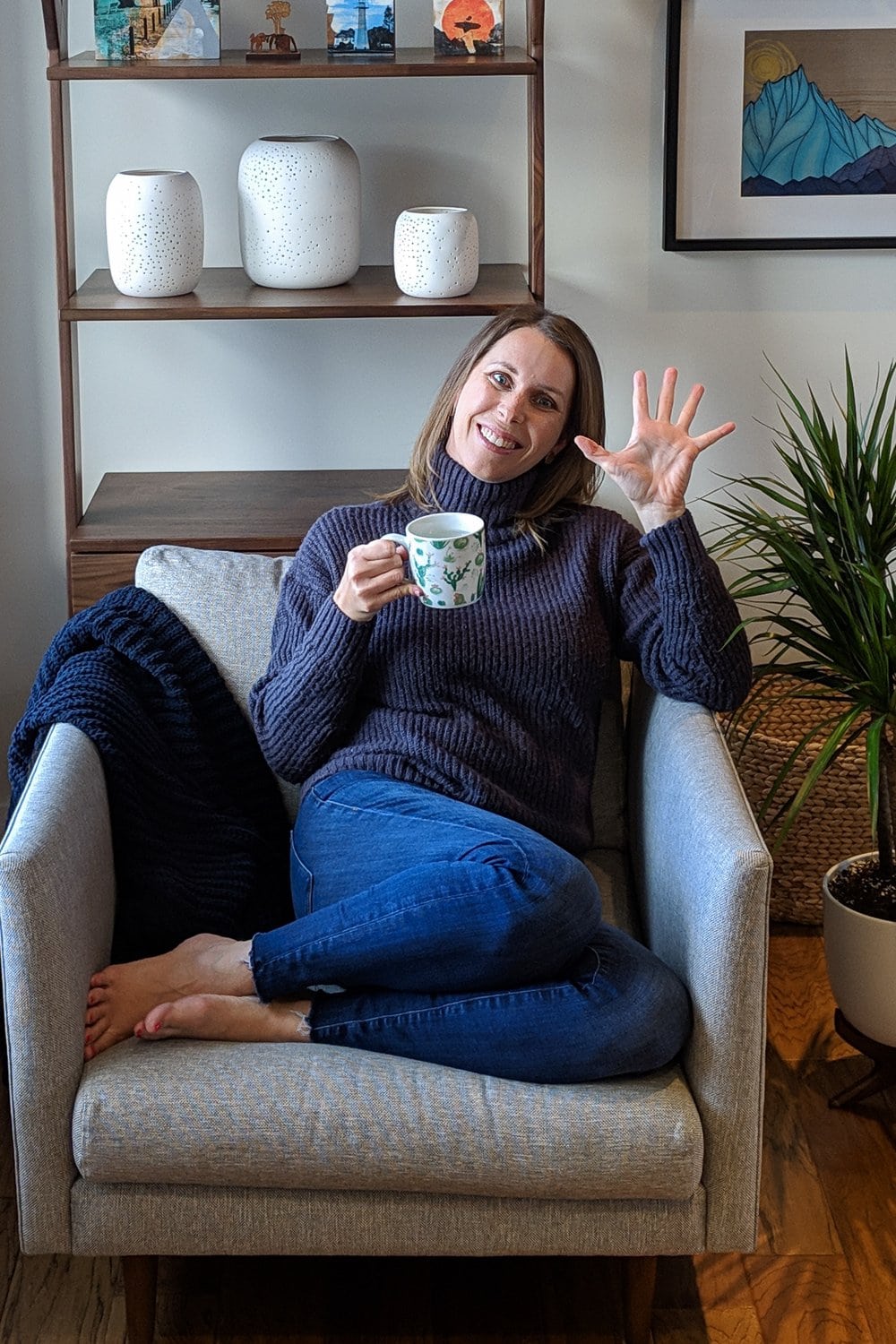 Hi! I'm Vanessa and I am so happy to have you here. Maple + Mango is a website focused on real food recipes, wellness and keeping life balanced.
What a ride it has been to get the site ready to this point. All those articles claiming that you can build a website in 3 easy steps are all lies I tell you….BIG FAT LIES:) I guess that technically you could have a site up easily but it definitely wouldn't look or function as you envisioned. So after tons of learning (probably too much!), facing fears of inadequacy (perfectionist traits are tough to conquer), and lots of head banging when tech is not cooperating…I am finally ready to get started. I was listening to something recently where the main message was that at some point you need to stop focusing on trying to perfect all the details and just get started. You can then continue to improve and tinker with it as you go. This really resonated with me – time to take a deep breath and jump in!
I created this site as a place to share my passion for real food, natural wellness, balanced living and the impact that it can have on your health and how amazing you feel. Unlike some healthy lifestyle sites, this site will NOT be a place that focuses on a specific diet or perfection since I believe that we are all unique and at different parts of our journey. I want to focus on removing the stress to eat or live "perfectly" since there is no "one size fits all" approach that works for everybody and life is just too damn short for more stress. I want to provide a place of education and inspiration to arm yourself with knowledge and make conscious choices but also live in a balanced and sane way. Click HERE to learn more about the site (like where the name comes from!). Also, click HERE to learn more about the Food + Wellness Philosophy of the site.
Thanks so much for joining me on this new adventure! I can't wait to start sharing content with you. To make sure that you stay up to date and never miss a post, subscribe to the newsletter. You can also follow Maple + Mango on Facebook, Pinterest and Instagram.
Eat Real. Live Well. Feel Amazing.

Vanessa