Learn how to poach an egg perfectly with the tips in this How-To recipe.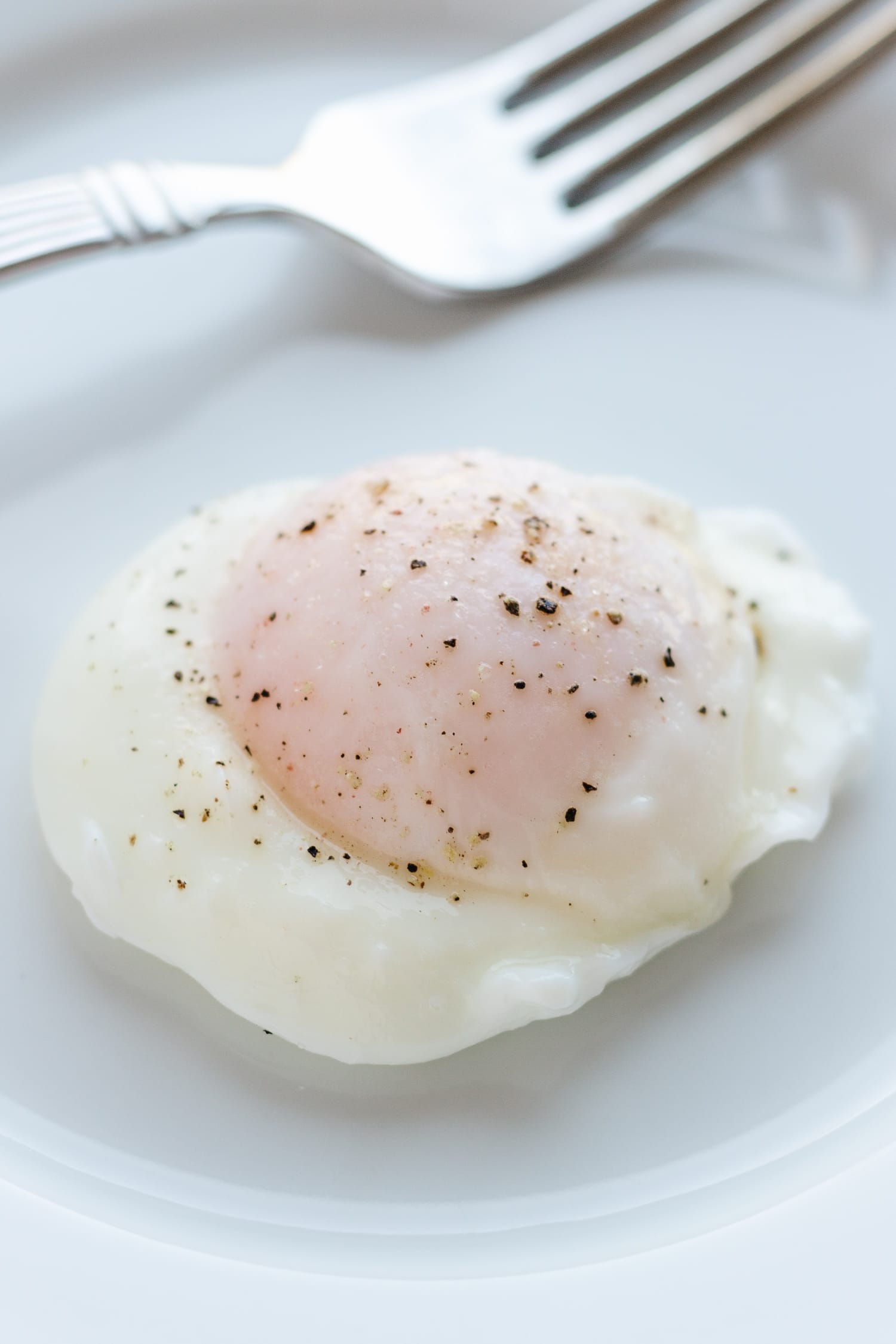 Poached eggs truly are something special! The best part is cutting into them and watching that beautiful yolk ooze out – OOHHH AHHH! It provides an instant sauce to whatever you eat them with. Funny story – I actually didn't like eating eggs until I was pregnant with my second son. Suddenly I had such strong cravings for egg breakfast sandwiches. Ever since then, I have grown to love eggs and they have become a regular part of my diet.
Not only are poached eggs incredibly delicious but they are also one of the healthiest cooking methods since shorter and lower heat cooking methods help retain most of the nutrients in the eggs. Eggs are one of the most nutritious foods, providing virtually all the vitamins and minerals you need (a true "superfood"). You can learn more about the health benefits of eggs HERE. Just remember that not all eggs are equal – try to buy the best you can (pastured eggs tend to be richer in nutrients).
I must admit that poached eggs have always seemed a little intimidating. Therefore, I have always leaned towards soft boiled eggs for my oozy yolk fix. However, with a few tips and a little practice, I now find them easy to make and enjoy at home.
Let's make some poached eggs!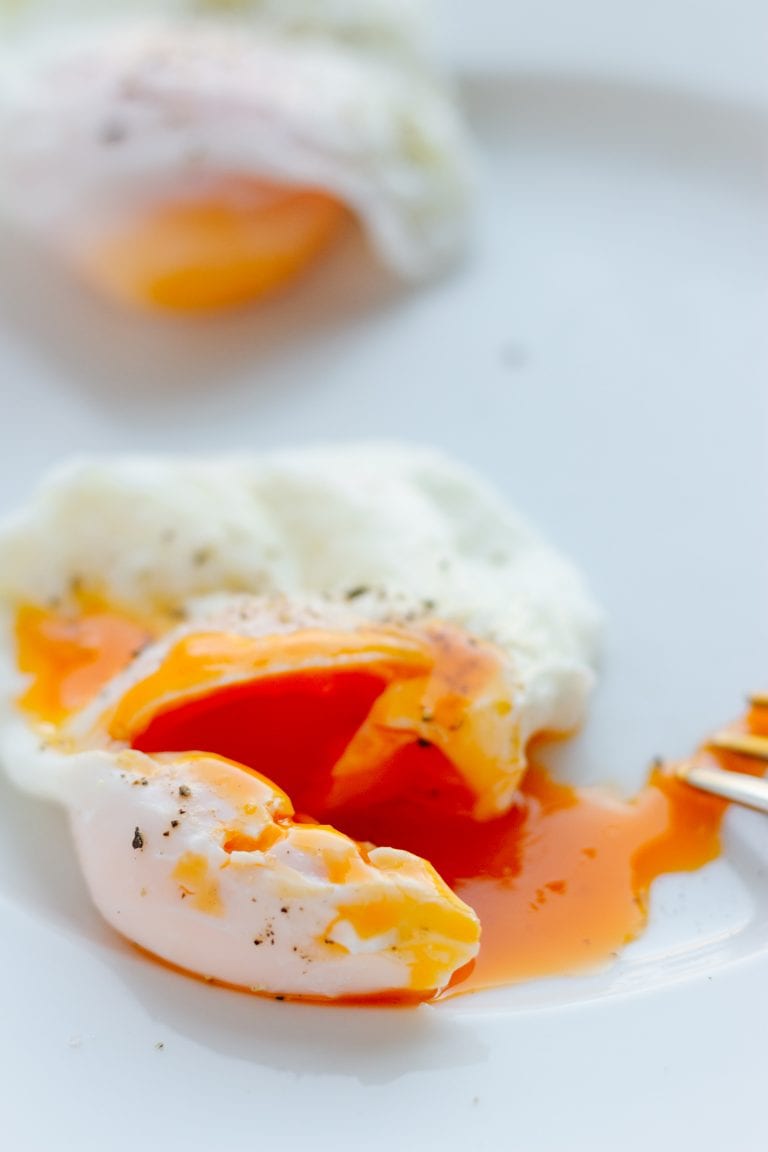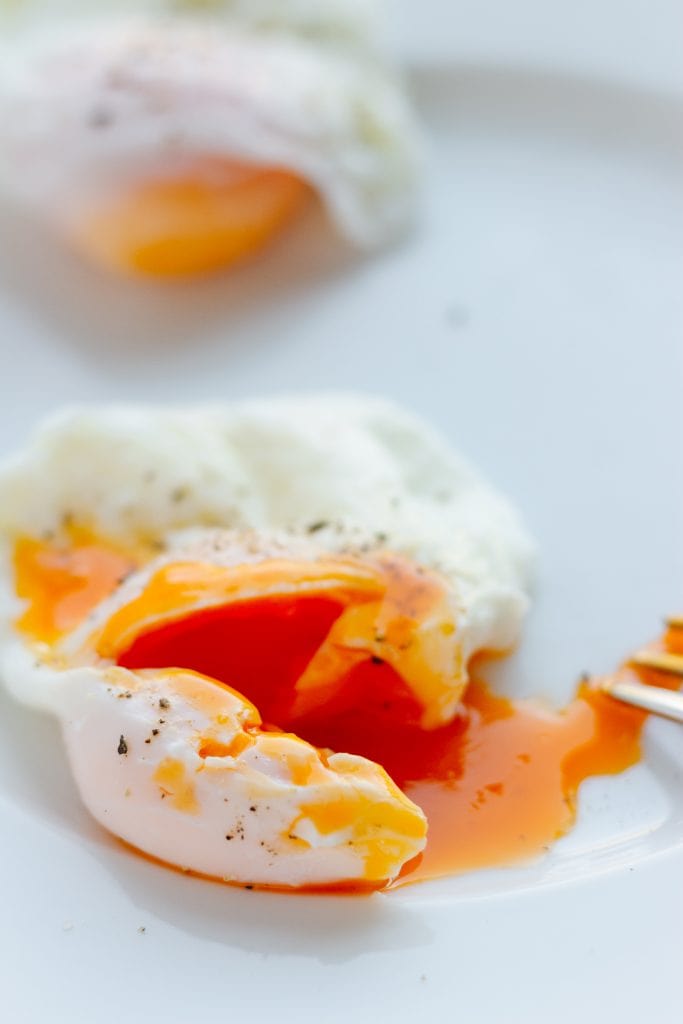 How To Make Poached Eggs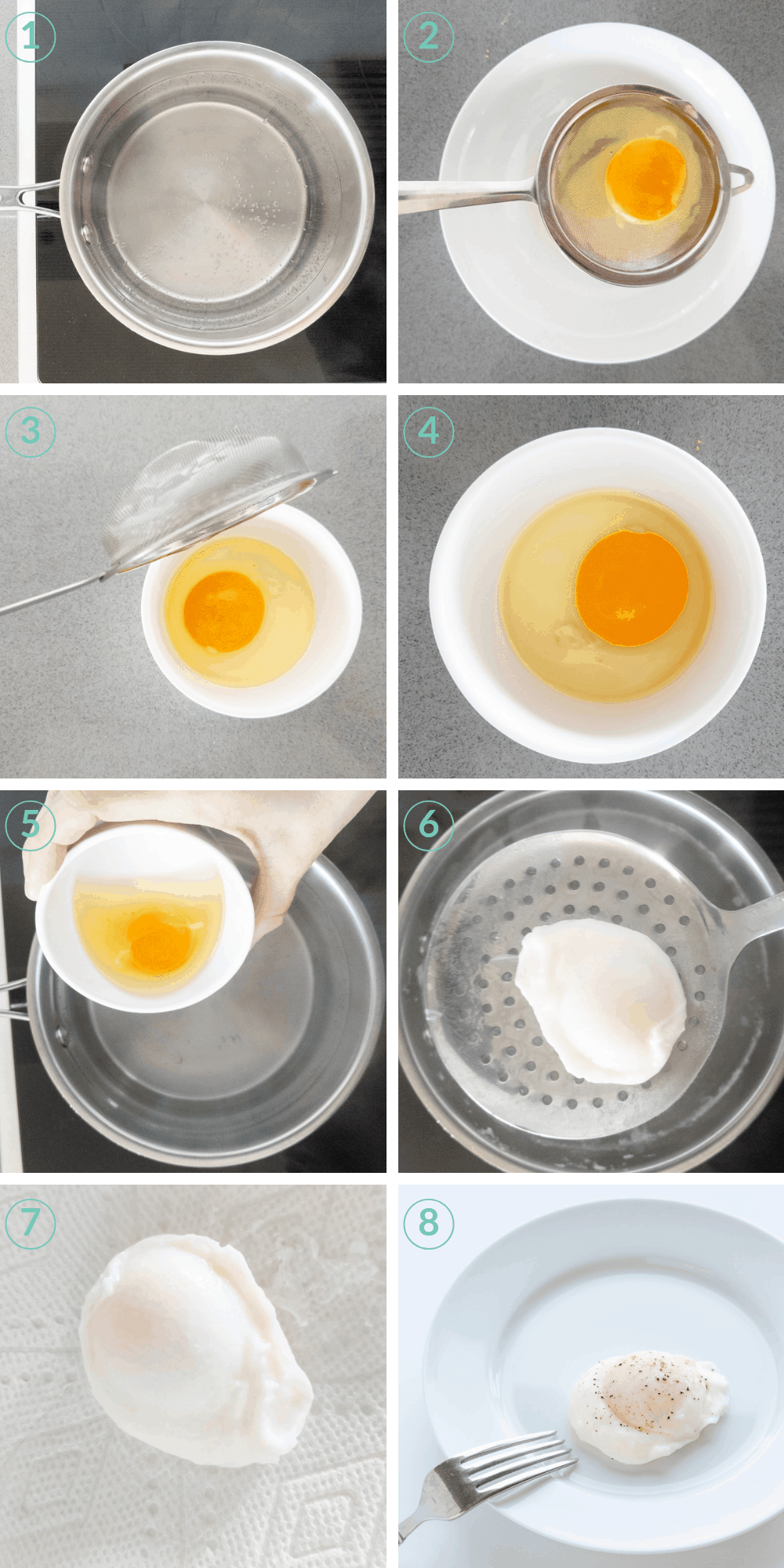 In a few easy steps, you will be enjoying a perfectly poached egg:
Tips For Perfect Poached Eggs
Here are a few tips to make sure that your poached eggs turn out great:
Can You Make Poached Eggs Ahead Of Time?
Yes – you can poach eggs ahead of time! This can be super helpful if you need to make a lot of them. Once the poached egg is cooked, place them immediately in an ice bath to stop the cooking process. Store them in a sealed container of water in the fridge for a couple of days. To reheat, place some boiling water in a bowl and add the poached egg for about 30 seconds or until warmed through. If you need to reheat a larger quantity, bring a large pot of water to a bare simmer and lower each egg into the pot. Turn off the heat and leave them for 30-60 seconds or until warmed through. Remove with a slotted spoon to a plate lined with paper towel and serve.
Ways To Eat Poached Eggs
More Egg Tutorials
Looking to master some other egg cooking methods? Then check these out…
What's your favourite way to serve poached eggs? Let me know in the comment section.
Print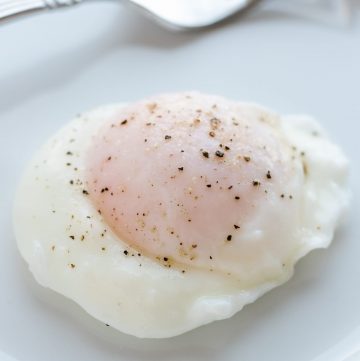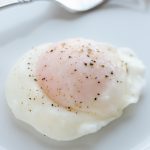 How To Make Poached Eggs
Author:

Vanessa | Maple + Mango

Prep Time:

2 min

Cook Time:

3 min

Total Time:

5 min

Yield:

1

egg

1

x

Category:

Breakfast, Eggs

Method:

Poach

Cuisine:

American
---
Description
Learn how to poach an egg perfectly with the tips in this How-To recipe.
---
1

egg
For serving: Himalayan or sea salt and freshly ground pepper
---
Instructions
Fill a large pot with at least 3-4 inches of water and bring to a bare simmer.
Crack the egg into a fine mesh sieve that is set over a bowl to allow the watery parts of the egg white to pass through (this prevents the wispy pieces when you cook).
Transfer the egg into a ramekin.  If making additional eggs, repeat this process using a separate ramekin for each egg.
Gently position the ramekin over the pot of barely simmering water and pour the egg in.  
Cook for 3 minutes for cooked whites and a runny yolk.  Note: if there is any floating egg foam while cooking, just skim it off with a slotted spoon.
Remove poached egg with a slotted spoon to a plate lined with paper towel.  
Sprinkle over some salt and pepper and enjoy!
---
Notes
For tips and make-ahead instructions, read through the post.
Here is an example of a fine mesh sieve – important to prevent the white wispy bits unless you are using super fresh eggs.
Keywords: poached eggs, how to poach eggs, perfect poached eggs, how to make poached eggs
⬇ PIN it for later! ⬇