Not sure what to do with those hard boiled eggs in your fridge? Whether they are leftover from Easter or you simply meal prepped a bunch, here are 25 delicious ways to use them up!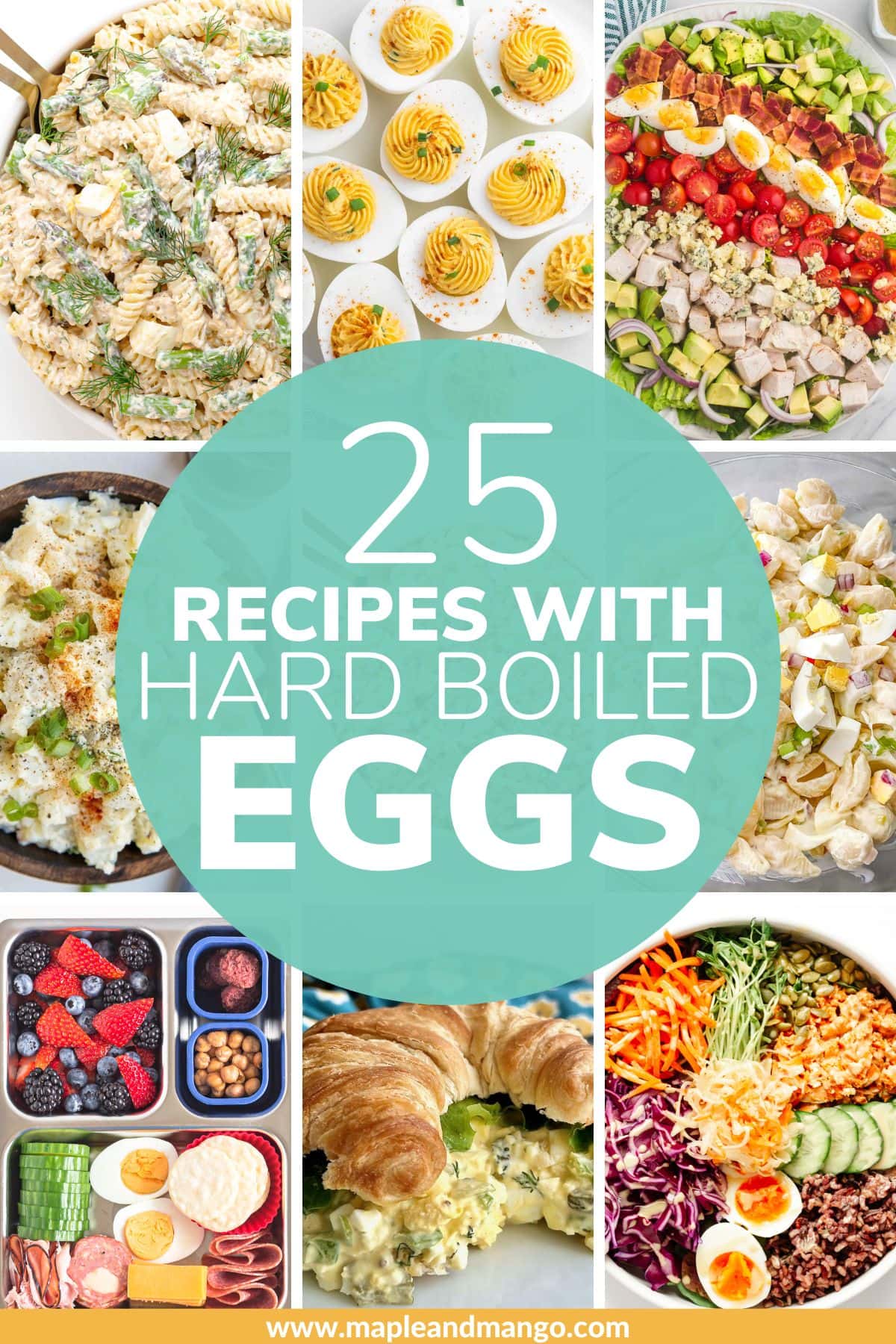 So, you've got a bunch of leftover hard boiled eggs from Easter or maybe you just boiled up a batch for meal prep. And now you're wondering what to do with them all. Sure, you could eat them plain with a sprinkle of salt (nothing wrong with that!) but you also might be looking for some other ways to use them.
If you're looking for some yummy dishes to make with hard boiled eggs, here are 25 recipes you need to try! Everything from breakfast, lunch, dinner and snack options to choose from. You're sure to find something delicious!
25 Recipes With Hard Boiled Eggs
Try one of these recipes the next time you are wondering what to make with hard boiled eggs.
How To Make Perfect Hard Boiled Eggs
Here's my perfect hard boiled eggs recipe. Learn how to cook them perfectly using two different cooking methods: stovetop and Instant Pot (pressure cooker). No ugly greenish-gray rings here! I tend to use the stovetop method when I am only making a few eggs and reach for the Instant Pot when making 6 or more eggs.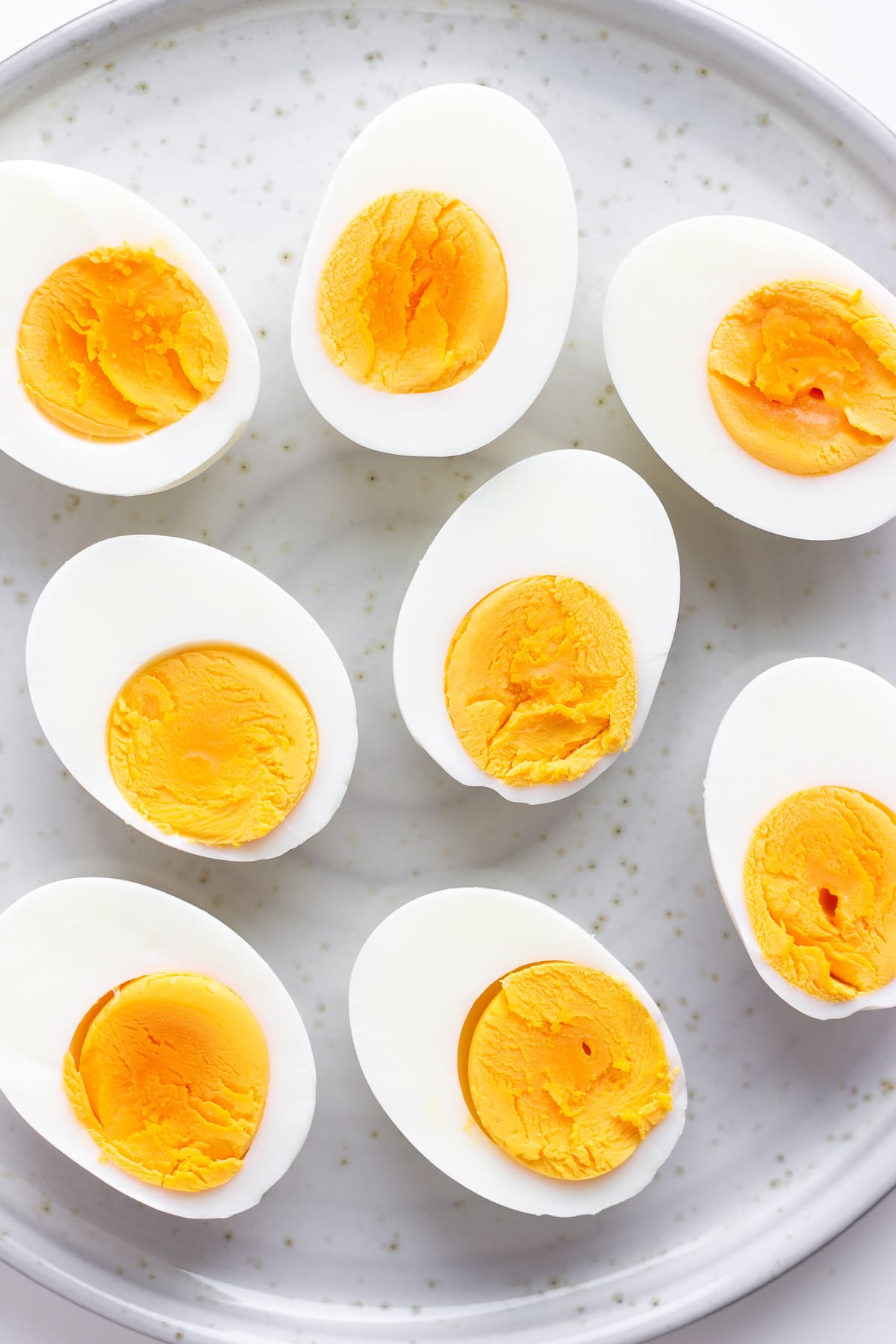 You might also like these other egg cooking tutorials:
FAQ: Hard Boiled Eggs
How long do hard boiled eggs last in the fridge?
Hard boiled eggs last for up to 1 week stored in the fridge.
What causes a green or gray ring around the yolk?
This happens when the egg has been overcooked. It may not look pretty but it's totally fine to eat. To prevent this from happening, try my method for perfect hard boiled eggs.
How to easily peel hard boiled eggs?
Here are 3 tips for easy-to-peel hard boiled eggs. 1) Don't use super fresh eggs. Farm fresh eggs will be harder to peel than a carton bought from the grocery store. 2) Finish in an ice bath. Immediately placing the eggs in an ice water bath after cooking makes it harder for the whites to stick to the shell. 3) Crack eggs all over. Gently tap all over to crack the shell everywhere and roll on the countertop with the palm of your hand. This will loosen the outer shell for easy removal.
More Recipes With Eggs
Looking for more recipes featuring eggs? Then check these out…
⬇ PIN it for later! ⬇