Have fun counting down to Christmas with one of these reusable, fill-your-own advent calendars. Discover some beautiful options made from wood, fabric and paper. Not sure what to put in it? No worries! I have also included 12 amazing advent calendar filler ideas too. Let the countdown begin!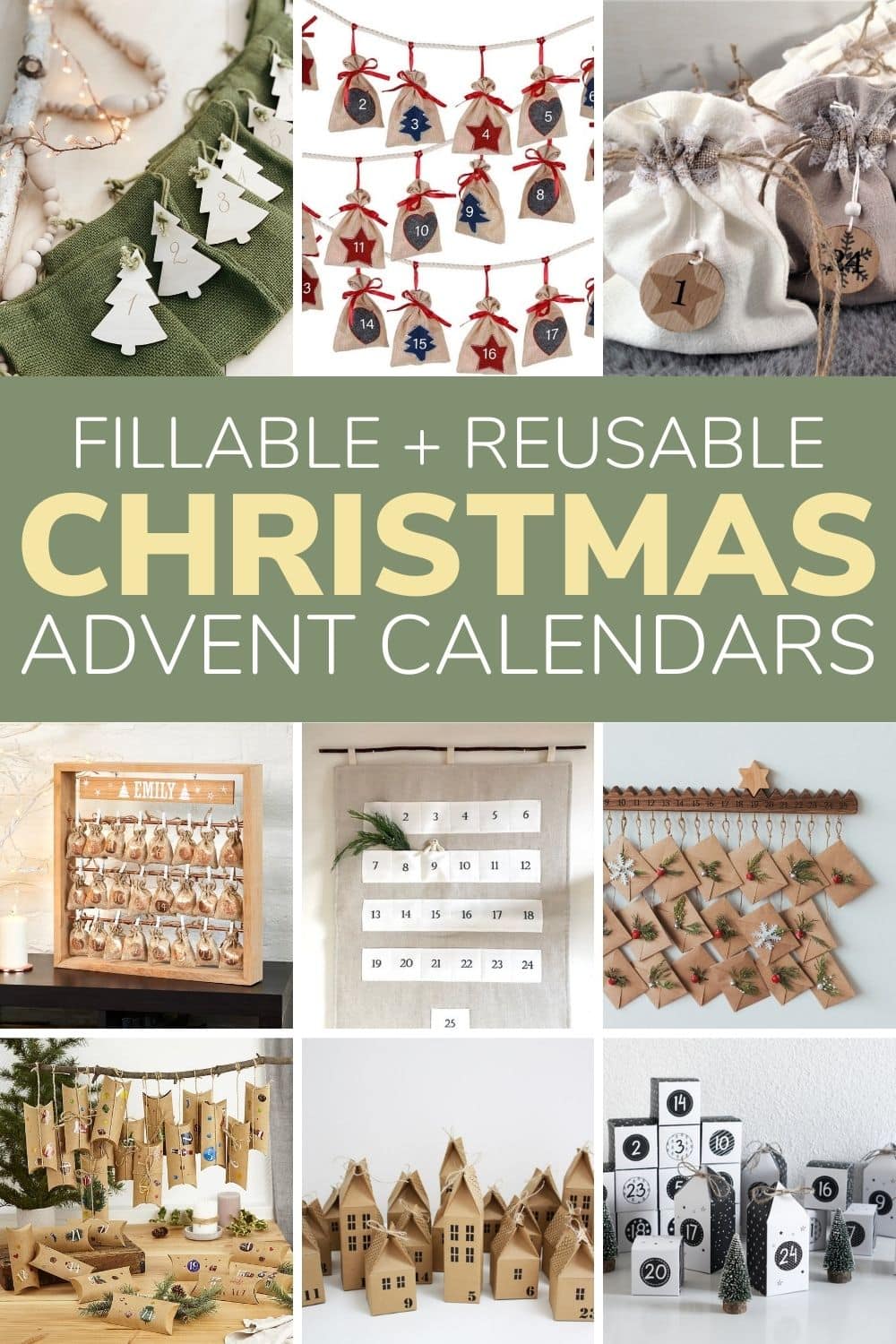 Do you want to know what my favorite part of Christmas is? It's the fun family traditions that go along with it! Everything from baking cookies to opening our Christmas Eve Box to a festive Christmas morning breakfast. And let's not forget one of my family's favorite Christmas traditions – the advent calendar! It's such a fun way to build up the excitement and count down the days until Christmas.
Start your own fun family tradition this Christmas with one of these beautiful advent calendars that can be enjoyed for years to come! Check out some of the great reusable options I have found below including wood, fabric and paper designs (as well as ideas on what to fill them with!).
What Are Advent Calendars
The idea is simple! An advent calendar is a special calendar used to count down the days in December leading up to Christmas. It's a fun Christmas tradition that helps to build excitement.
Why To Get A Fillable Version
There are lots of different types of advent calendars out there. Here are a few reasons why I think fillable advent calendars are the best option!
Reusable: They can be enjoyed year after year, making them more eco-friendly and sustainable. A well made advent calendar can even become a cherished family heirloom.
Beautiful: These advent calendars actually look beautiful displayed in the home and can become part of your Christmas decor.
Endless filler options: You can fill them with anything you like. The possibilities are endless!
Check out the beautiful Christmas advent calendar ideas below! Here are 15 amazing options to choose from that I have organized by design type: fabric, wood and paper.
Fabric Advent Calendars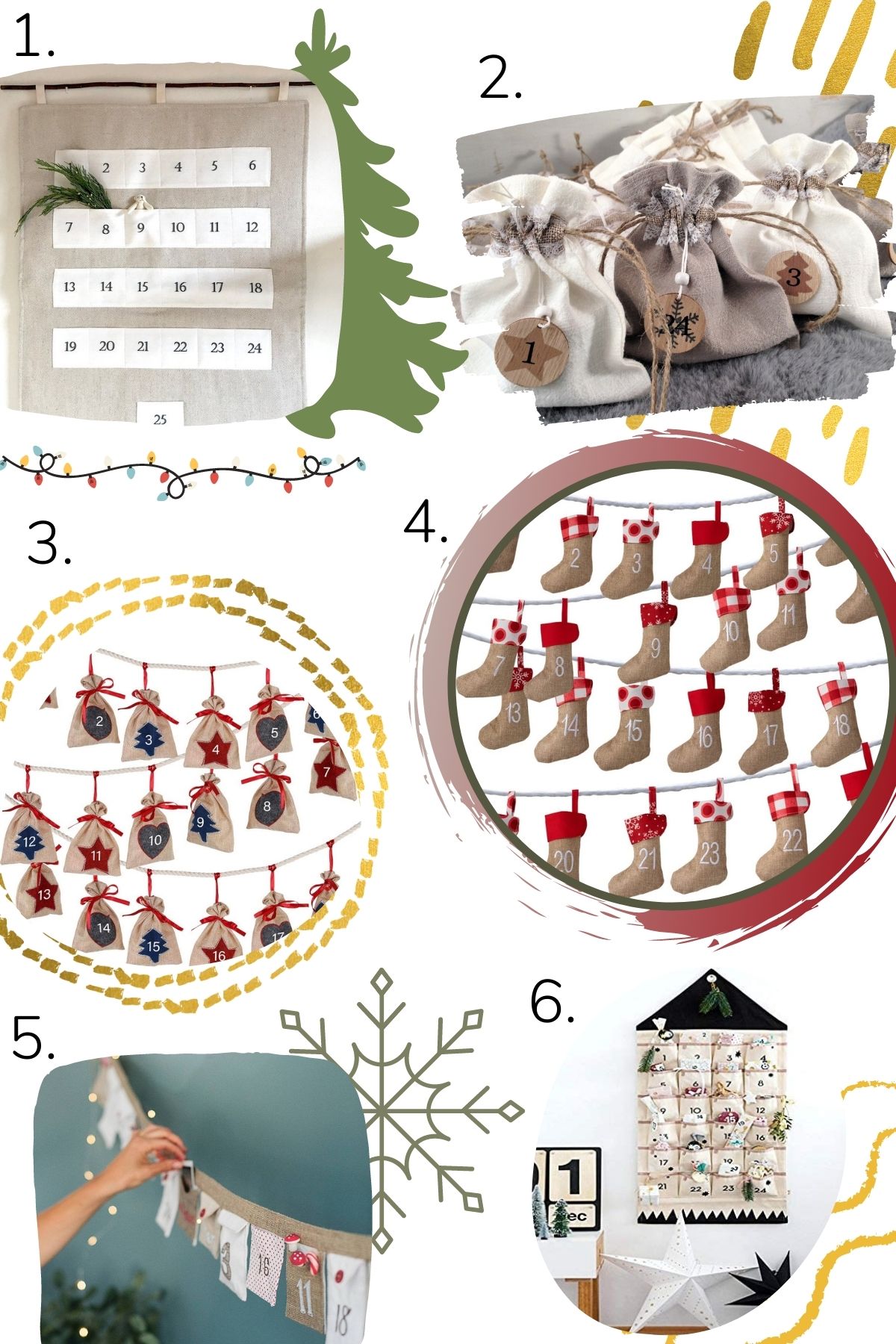 Wood Advent Calendars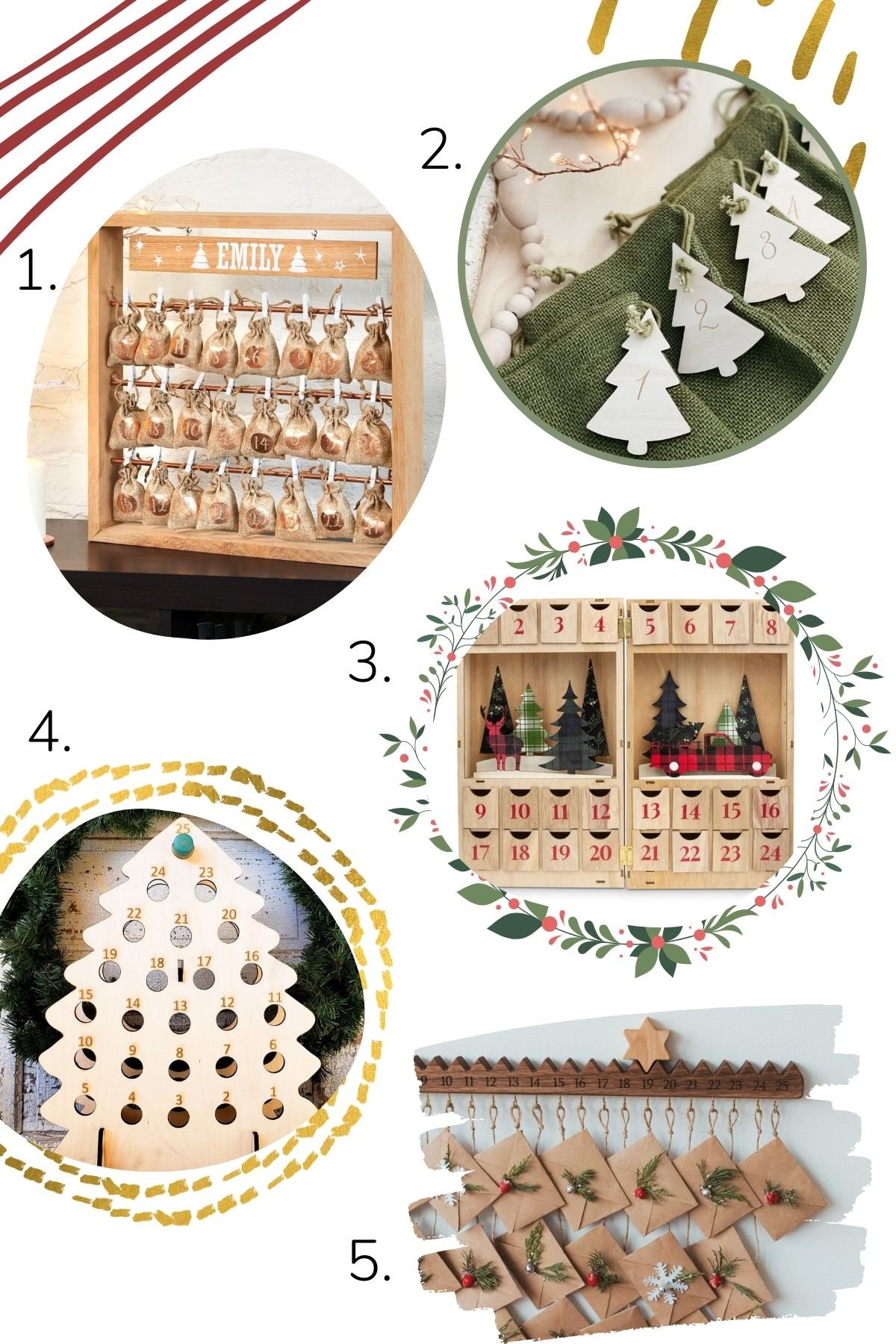 Paper Advent Calendars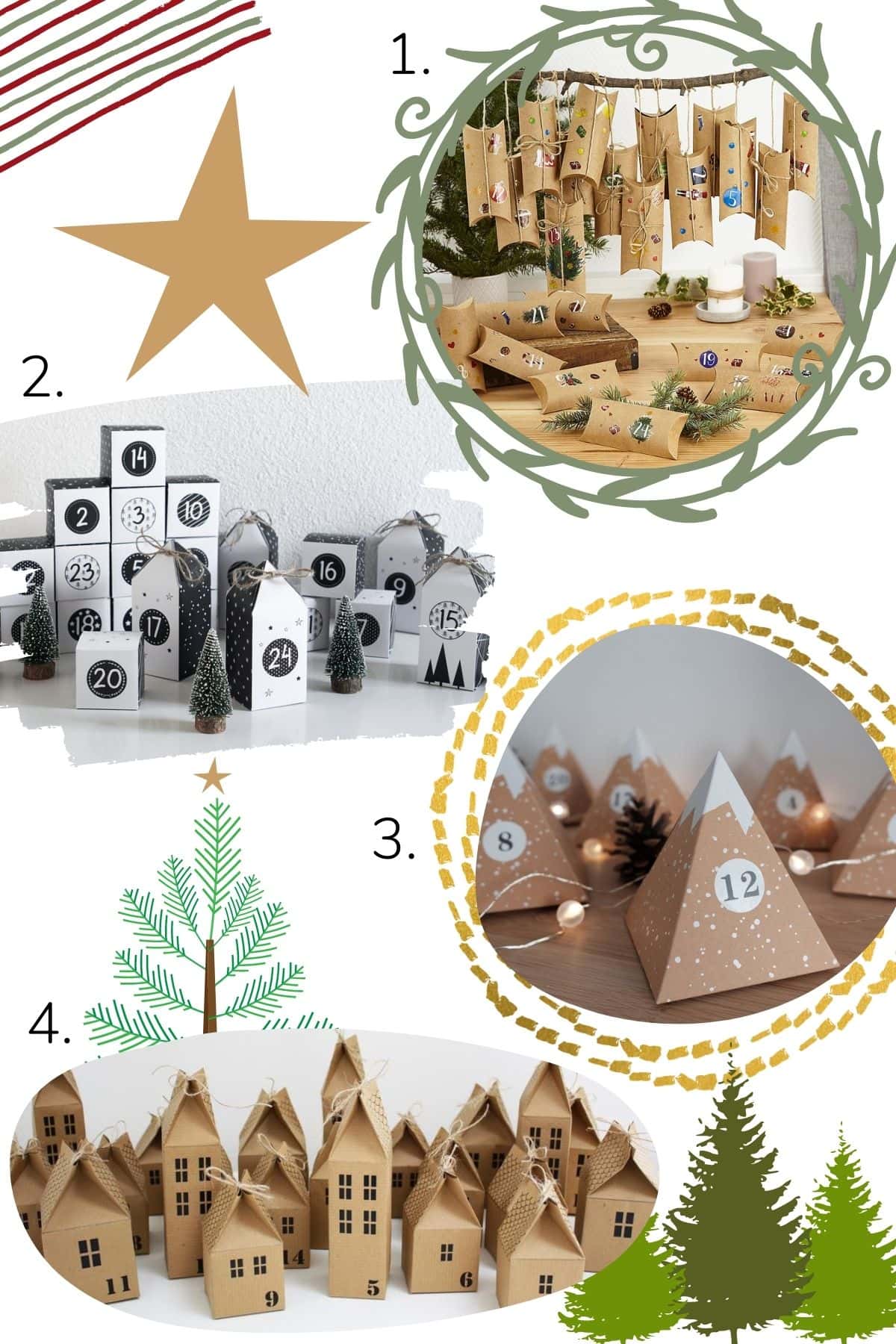 DIY Advent Calendar Hanging Boxes: This fun and affordable DIY kit contains 24 kraft paper boxes, jute rope plus stickers with numbers and Christmas illustrations.
"Hygge" Advent Calendar Boxes: These cute DIY printables by My Calendar Love are just one of the design options available. They also have a Paris edition, Nordic edition, dragon edition, kids edition and more!
Mountain Advent Boxes: These mountain shaped advent calendar boxes by Tea and Rice are easy to fold and fun to arrange on a shelf, mantle or window sill as part of a winter themed arrangement.
Advent Calendar Christmas Village House Kit: This beautiful, minimalist advent calendar by Head In t'Clouds is ready for you to cut and assemble.
Advent Calendar Fillers
Not sure what to put in an advent calendar? Here are 12 amazing filler ideas:
Activity Cards: Fill with little notes or cards describing an activity to do that day (e.g. bake Christmas cookies, watch a Christmas movie, build a snowman, make a Christmas craft, visit Santa, view Christmas lights, etc.)
Play Set, Lego or Puzzle: Purchase a play set with multiple pieces (e.g. play food set, construction toy set, Playmobil, etc), a mini lego set or a puzzle. Distribute the pieces throughout the advent calendar so that by the end you have a complete set.
Food Items: So many options including things like chocolate, candy, coffee, tea, spices, hot sauce or jams. For the adults, you could also fill with mini wine bottles.
Ornaments: Special ornaments to add to the Christmas tree.
Beauty products: Small or travel size skincare, makeup or haircare products.
Small toys: Small toy cars, lego minifigures, action figures, animal figures, fidget toys, etc.
Money: Coins, small bills or gift cards.
Hair Accessories: Scrunchies, cute hair bows, invisibobble hair ties, claw clip, hair clips, etc.
Art + Craft Supplies: Variety of fun art and craft supplies – markers, crayons, paints, googly eyes, pom poms, small dollar store Christmas crafts, stickers – so many options!
Baking Supplies: cupcake liners, cookie cutters, sprinkles, etc.
Experiences: vouchers for experiences like movie passes, play center passes, tickets to a play or sporting event, etc.
Notes/Photos: Jokes, poems, fun memories or funny photos!
Do you have any fun advent calendar filler ideas? Let me know in the comments!
More Christmas Stuff
Do you have Christmas on the mind? Here is some more Christmas themed content that you might enjoy…
⬇ PIN it for later! ⬇