Find unique gifts while supporting amazing artisans and small businesses right from the comfort of your couch!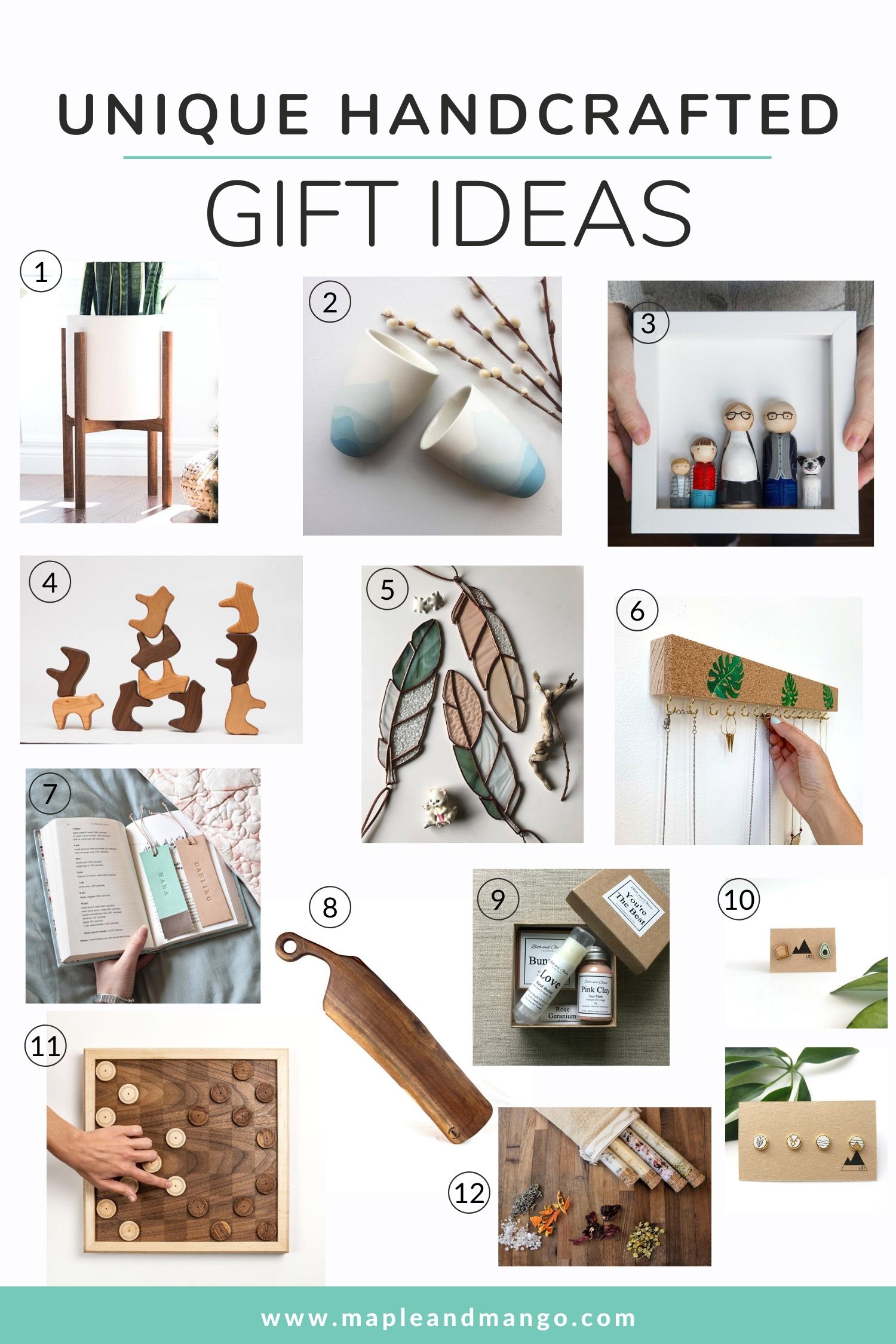 Looking for some unique gift ideas? Then look no further than this gift guide dedicated to amazing, handcrafted Etsy finds. Because who doesn't love a beautiful handmade item from an amazing artisan? These types of gifts tend to be very special and loved! Here are a few of my picks that can all be purchased from Etsy (which means you can shop for special gifts in your PJs – Woohoo!).
Unique Handmade Gift Ideas
Don't forget the decorations! Check out these Unique Minimalist Christmas Decor Ideas. All these beautiful, modern, handcrafted items can also be found on Etsy!
Looking for more gift ideas? Check out the Etsy Holiday Gift Guides to find ideas for everybody on your list! Or check out the following gift guides for additional inspiration.
⬇ PIN it for later! ⬇