Looking for some Christmas breakfast or brunch ideas? Here are 35 amazing recipes to make your Christmas morning extra delicious and special. With everything from sweet to savory options, quick and easy recipes to more elaborate ones, you're sure to find something perfect!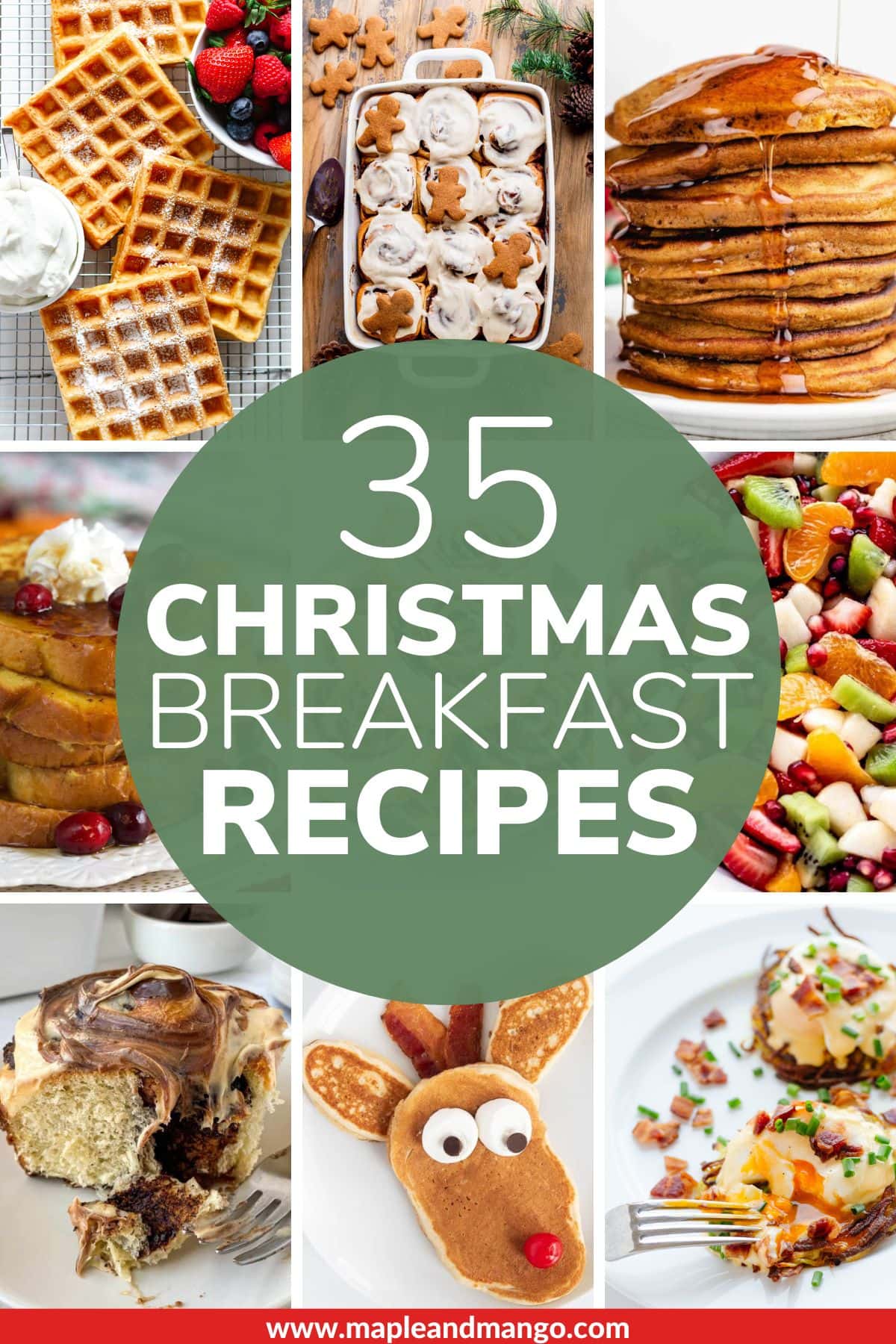 35 Christmas Breakfast and Brunch Recipes
Part of what makes Christmas morning so special is a festive breakfast or brunch.
Not sure what to make? Or just looking for something new to try? Here are some delicious ways to start your Christmas morning!
These Christmas breakfast ideas include something for everyone! Everything from quick and easy ideas to make ahead recipes to more elaborate options. So whether you are having a small relaxing family breakfast at home or cooking for a crowd, you're sure to find something perfect below.
Tips For Christmas Morning Breakfast
Make Christmas morning more relaxed with a little prep work:
Plan ahead of time: Plan your menu ahead of time so that you know exactly what you are making and have everything you need on hand.
Prep ingredients: Prepping ingredients ahead of time (chopping, measuring, etc.) or even the whole recipe in some cases will make Christmas morning cooking much easier and faster.
Set up the night before: Set out any dishes, glassware, platters, utensils, etc. needed the night before so that you aren't scrambling to find things in the morning.
More Christmas Recipes
Here are a few more Christmas recipes that you might enjoy:
⬇ PIN it for later! ⬇