Looking for some school lunch ideas for kids? Then make sure to check out all the photos below for some inspiration. Includes lots of easy and healthy packed lunch box ideas for kids as well as a fun section of bento box lunch ideas for special holidays!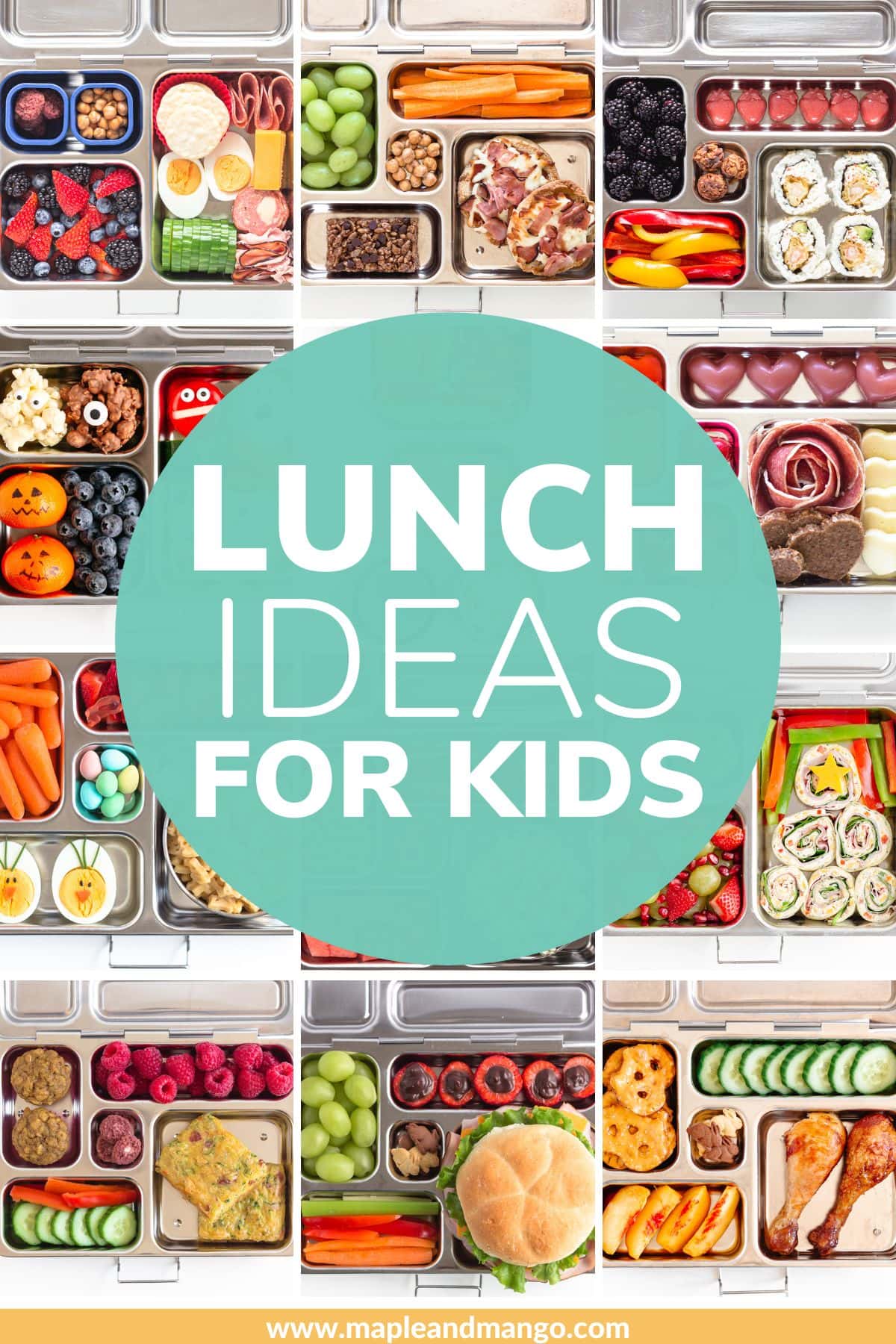 Some great lunch gear makes packing those school lunches much easier! I really love either using a bento-style lunch box for my kids (as you probably noticed in the lunch box idea photos above) or a warm thermos lunch with the additional food packed in separate containers.
Hope these lunch box ideas for kids provided some inspiration! Please tag me on Instagram. I would love to see your lunch box photos!