30+ delicious Easter brunch ideas that will make your Easter extra special! Lots of amazing options ranging from savory dishes to sweet treats to cute kid friendly recipes.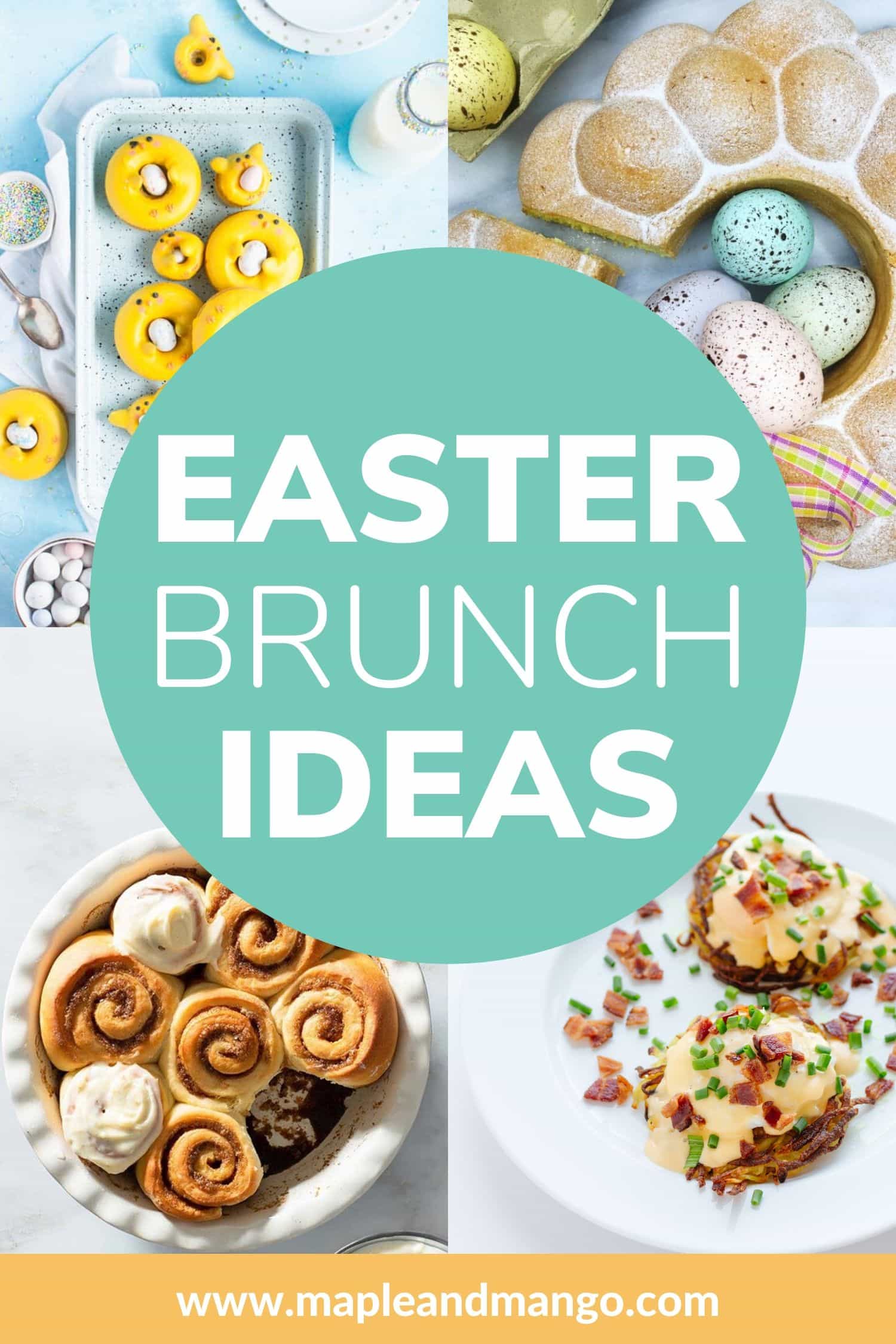 If you are looking for Easter brunch recipes then look no further. These Easter brunch ideas will make your Easter super special and delicious. Choose from over 30 amazing recipes! There is something for everyone here: savory dishes, baked goods, sweet treats and fun recipes for the kids. With so many amazing options, the hardest part will be deciding what to make!
Savory Brunch Ideas
These savory dishes would all be perfect for an Easter brunch. Lots of delicious savory recipes to choose from ranging from super decadent to light and healthy.
Eggcellent Egg Dishes
Eggs are such an important part of Easter that they deserve their own section. Not to mention that they just happen to be a delicious brunch option any time of year. Let's start off by brushing up on some basic egg cooking techniques with some helpful tutorials on how to make the perfect hard boiled, soft boiled and poached eggs. Then lets move on to some "eggcellent" dishes featuring eggs as the star ingredient.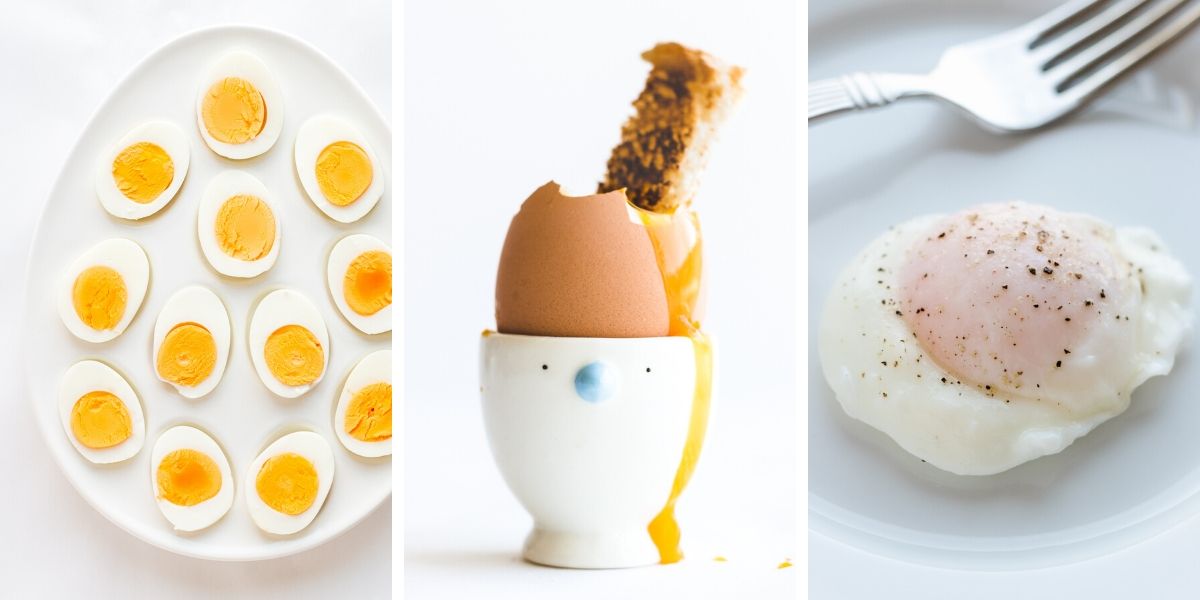 Perfect Hard Boiled Eggs: Learn how to make perfect hard boiled eggs using two different cooking methods: stovetop and Instant Pot (pressure cooker).
Perfect Soft Boiled Eggs: Learn how to make perfect soft boiled eggs every single time! This method consistently results in a gorgeous oozy, runny yolk and soft non-rubbery white.
Poached Eggs: How To Recipe: Poached eggs truly are something special! You will be poaching eggs perfectly in no time with these step-by-step instructions and helpful tips.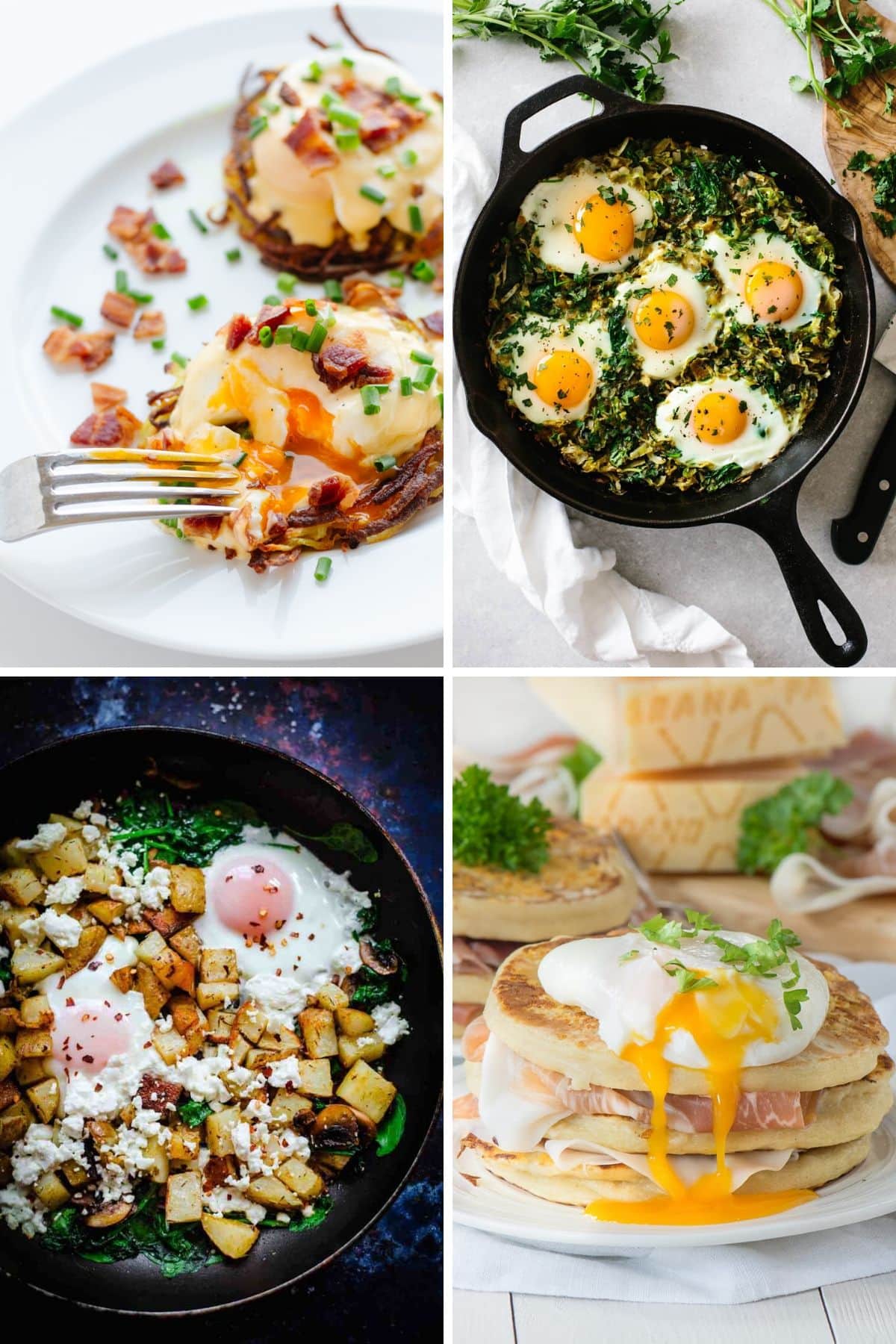 Rosti Eggs Benny by Maple + Mango: This Rosti Eggs Benny recipe is absolutely mouthwatering, indulgent and perfect for a special Easter brunch. It is a delicious alternative to a classic eggs Benedict.
Green Shakshuka by Downshiftology: Green shakshuka puts a healthy green spin on the classic shakshuka recipe. It's an easy, one-pan dish filled with shaved brussel sprouts, spinach, zucchini and poached eggs.
Egg, Mushroom, Potato and Spinach Hash by Tiffin And Tea: A breakfast favourite with potatoes that are crispy on the outside and fluffy on the inside. An easy recipe that you will come back to time and time again!
Grana Padano Potato Pancakes by Charlotte's Lively Kitchen: Soft potato pancakes topped with melted Grana Padano cheese, Prosciutto di San Daniele and a poached egg. Perfect for brunch!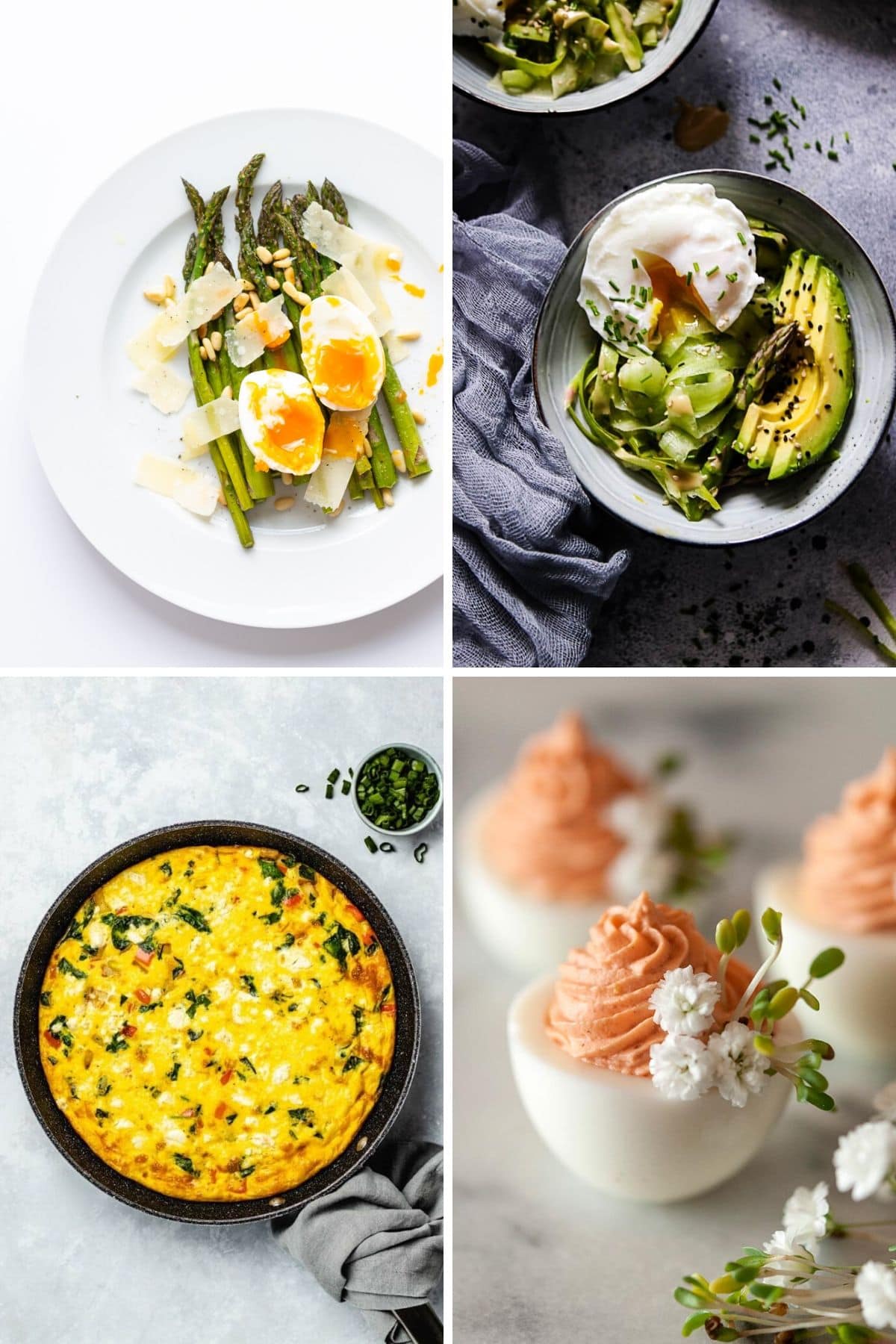 Roasted Asparagus with Egg and Parmesan Salad by Maple + Mango: This delicious warm Spring salad recipe combines roasted asparagus, eggs with oozing yolks, parmesan shavings and toasted pine nuts.
Shaved Asparagus Salad with Peanut Dressing by Happy Kitchen.Rocks: Vibrant and crisp shaved asparagus salad with peanut dressing is perfect for Easter brunch or any springtime gathering. Raw asparagus is paired with cucumber, avocado and egg for a nutritious and flavorful spring dish.
Potato and Spinach Frittata by The Recipe Well: This is a satisfying breakfast made all in one skillet. Filled with potatoes, red pepper and spinach, this colourful dish is perfect for Easter brunch!
Pink Easter Deviled Eggs by She Keeps a Lovely Home: These precious, pink Easter deviled eggs are as tasty as they are pretty! They make such whimsical, adorable Easter appetizers and will perfectly complete your colourful menu!
Other Savory Dishes
Not all savory brunch recipes are focused on eggs. Here are a few other delicious savory options to check out.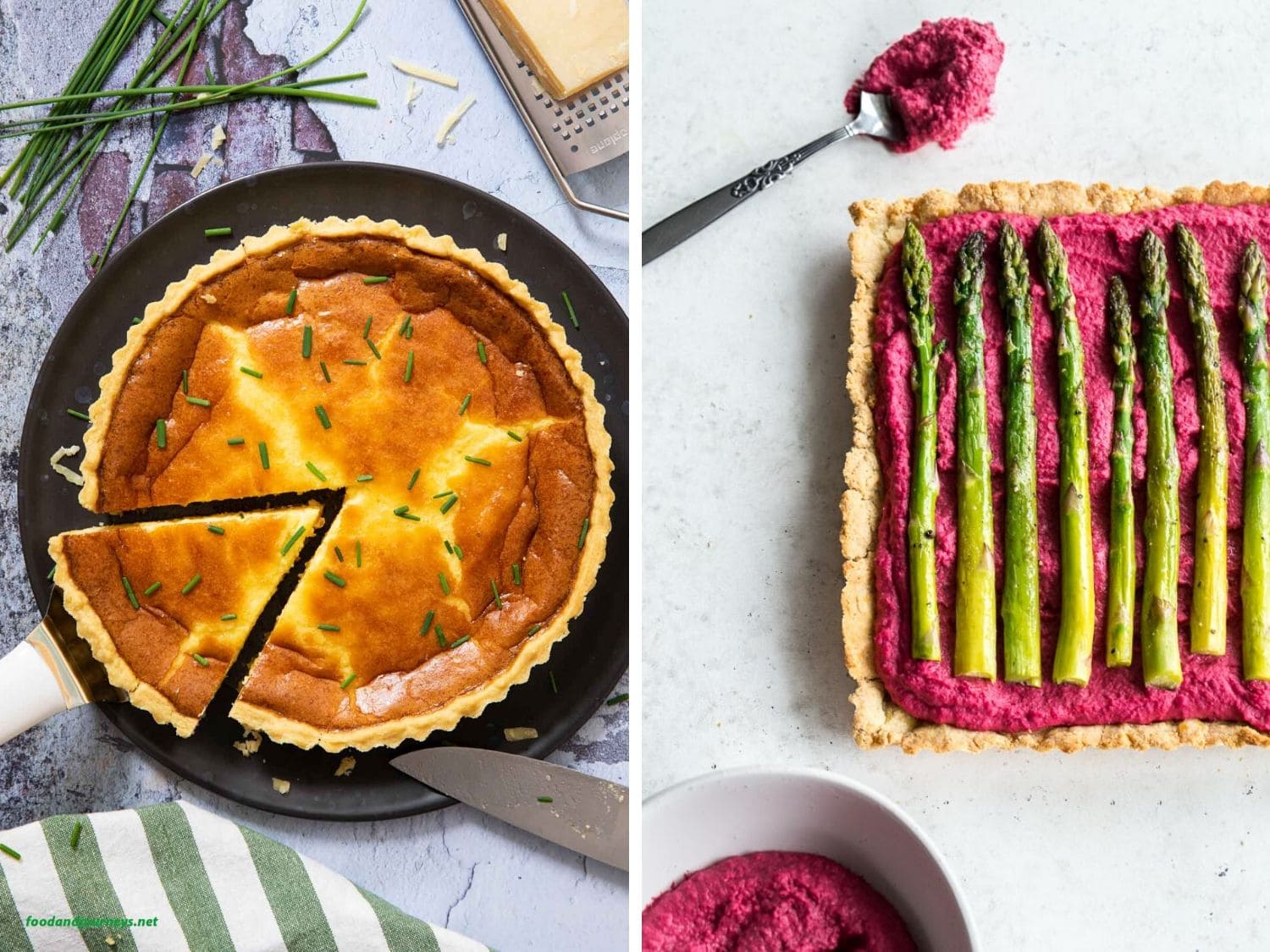 Swedish Cheese Pie by Food and Journeys: Creamy, nutty, and simply delicious – reaching for a second slice is already a given!
Beet Hummus Asparagus Tart with Almond Crust by Crumb Top Baking: This tart is a delicious way to brighten up your spring brunch. It's made with a gluten-free almond flour crust, spicy beetroot hummus and sautéed asparagus!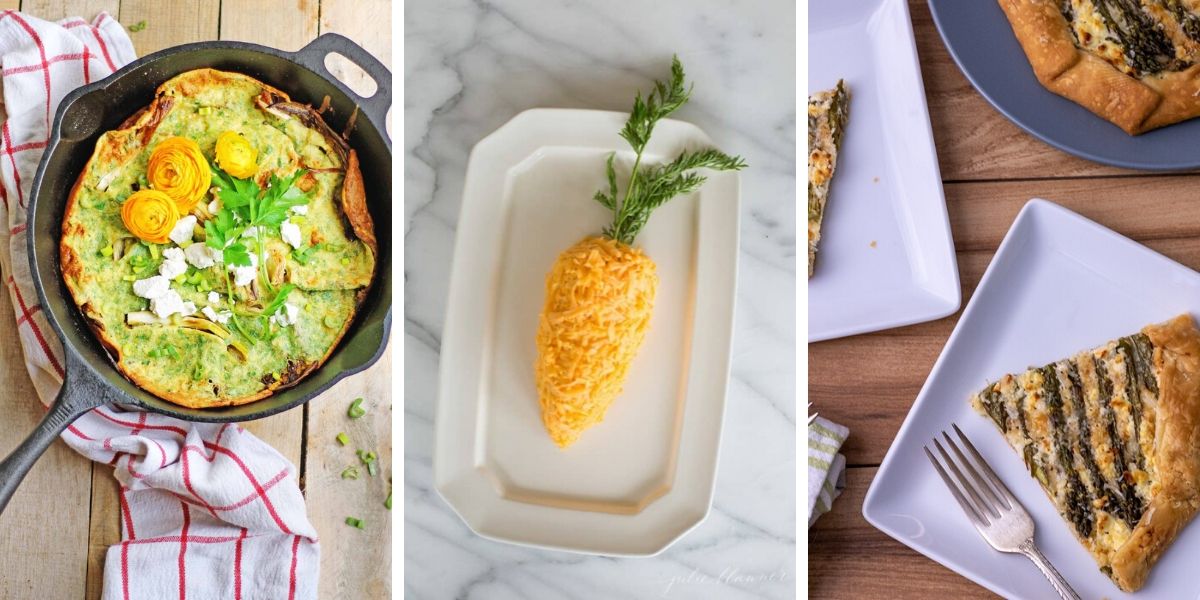 Baked Goods + Sweet Treats
No brunch is complete without some delicious baked goods. These sweet treats would be the perfect addition to any Easter brunch spread.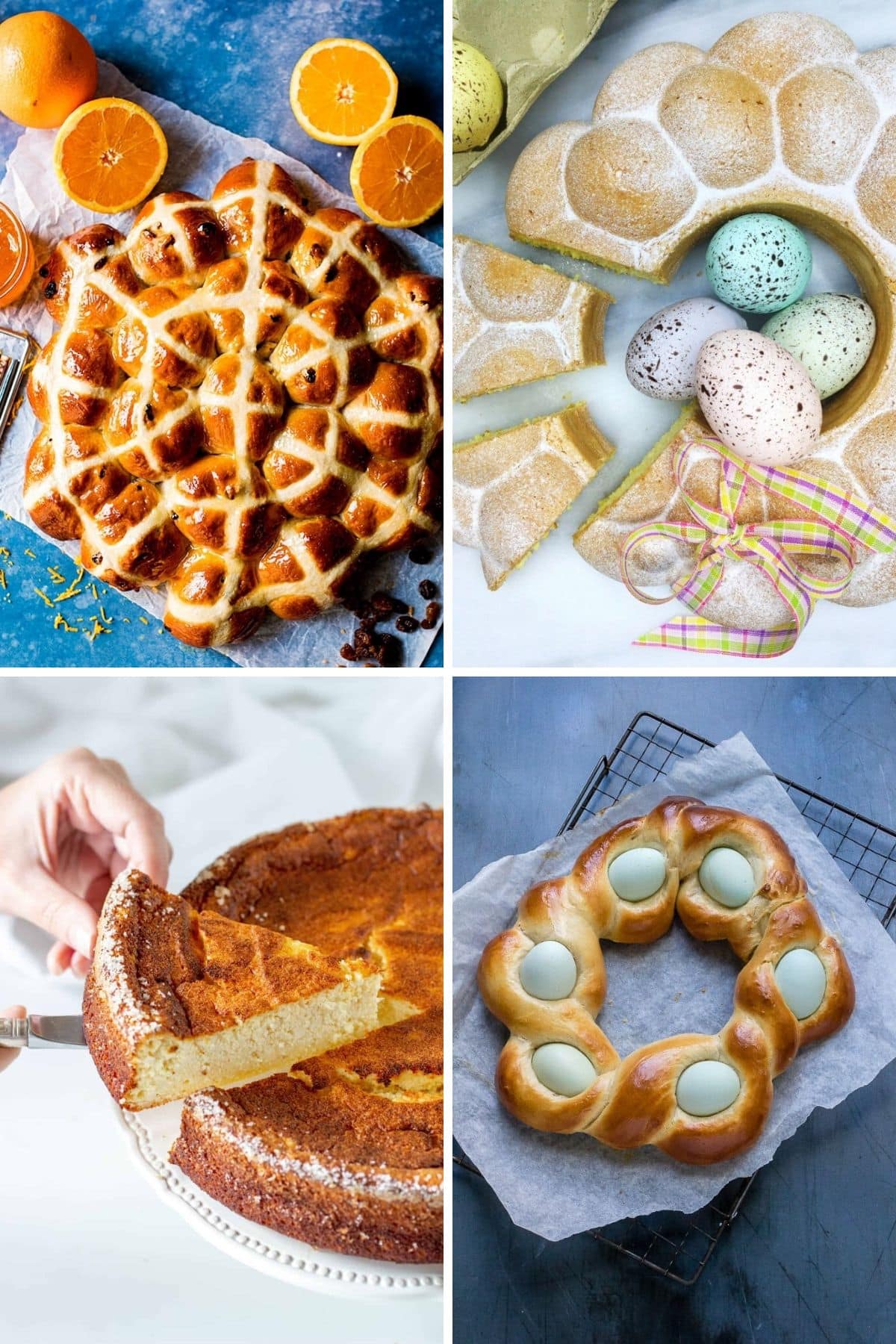 Hot Cross Buns with Marmalade Glaze by Nicky's Kitchen Sanctuary: Check out these Hot Cross Buns with Marmalade Glaze. They would make a great Easter brunch centerpiece.
The Best Happy Easter Savoy Cake by Baking Like A Chef: Enjoy this ultimately easy, quick and delicious Savoy cake baked as an Easter-themed dessert. A real delight, this orange-flavored sponge cake is made in 45 minutes.
Orange Ricotta Cheesecake by Vintage Kitchen: Soft and very creamy, it leaves the most wonderful aroma in your kitchen, lasts for several days and cuts like a dream.
Easy Italian Braided Easter Bread by Veggie Desserts: This traditional Italian braided Easter bread is a show stopping centerpiece. The light and fluffy sweet bread is very easy to make and perfect for Easter brunch.

White Chocolate Hot Cross Buns by Restless Chipotle: This easy recipe does not include raisins or other dried fruit, but white chocolate chips and orange zest are added to the sweet, subtly spiced dough instead.
Strawberry Banana Muffins by The Rising Spoon: An easy recipe for strawberry banana muffins that are tender, moist & fragrant. If you're tired of regular banana bread muffins, try this version with ripe strawberries, orange zest and orange juice for extra fruit flavor.
Spring Lemon Ricotta Cookies by April Golightly: Take your cookie game up a notch with these delicious Lemon Ricotta Cookies. They are perfect for Easter Brunch!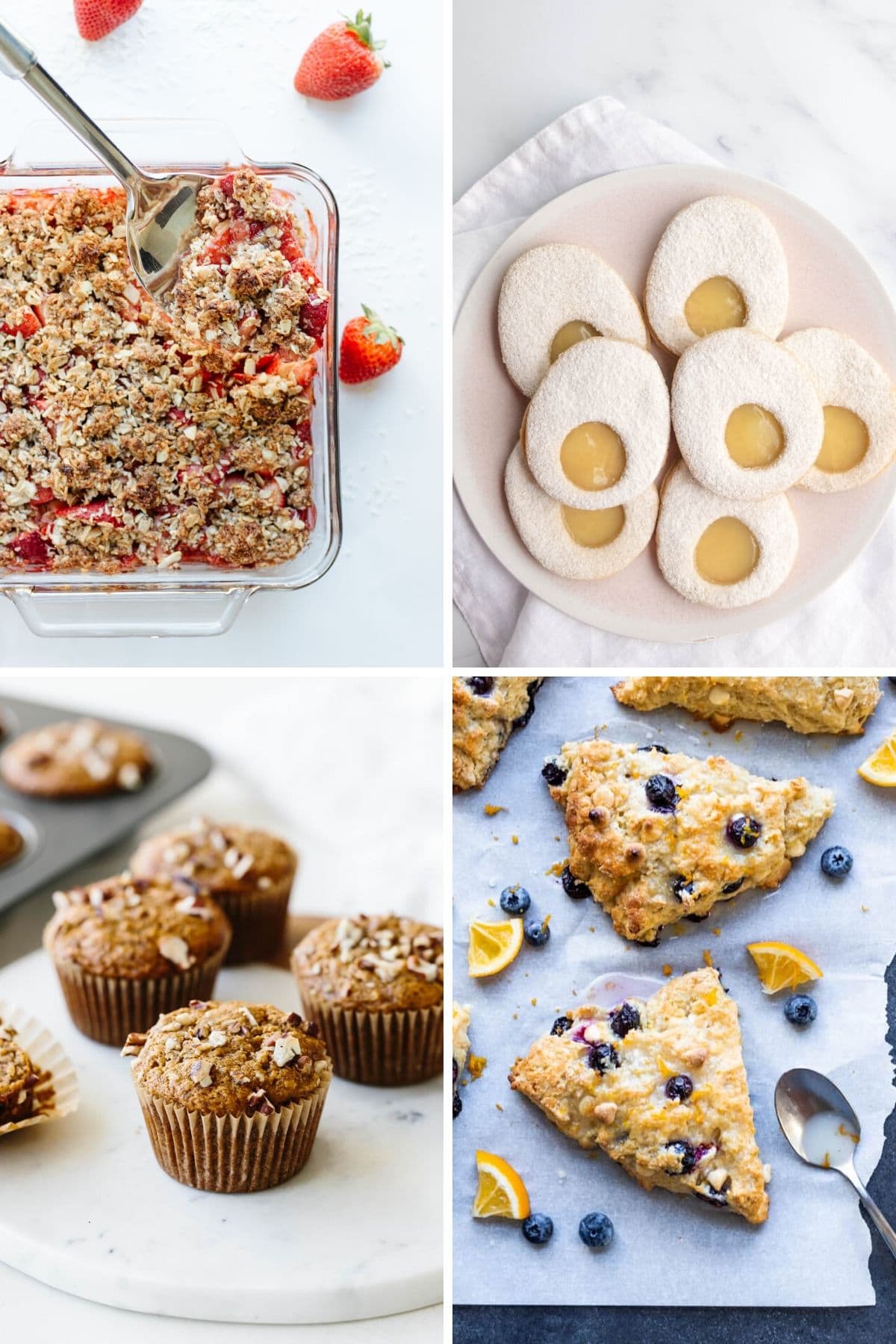 Strawberry Coconut Crisp by Maple + Mango: This Strawberry Coconut Crisp recipe is super easy to put together, incredibly delicious and packed full of healthy, whole ingredients.
Lemon Ginger Easter Egg Cookies by Sliced Ginger: These Lemon Ginger Easter Egg Cookies are tart and zesty with a soft gingery almond flour cookie. They're certainly much healthier than any store bought Easter eggs and they are so much fun to make!
Paleo Banana Nut Muffins by Downshiftology: These paleo banana muffins are easy to make (only takes one bowl) and will quickly disappear before your eyes.
Blueberry White Chocolate Scones with Lemon Glaze by Erhardts Eat: The perfect brunch or breakfast recipe! The dough can be frozen, prepped ahead of time or made into mini scones!
Cinnamon Sugar Pull Apart Bread by Every Little Crumb: This cinnamon sugar pull apart bread is a show stopping recipe – like a cinnamon roll in loaf form!
No Knead Cinnamon Rolls with Apricot Cardamom Cream Cheese Frosting by The Spice Train: Breakfast turns into a special occasion with these easy, no-knead, soft and fluffy cinnamon rolls. What makes these pastries extra special is a tangy and fruity apricot cardamom cream cheese frosting that pairs perfectly with the sweet cinnamon filling.
Brunch Boards
A brunch board would be a super fun way to present Easter breakfast or brunch. They are also visually stunning and would make an impressive centerpiece to any Easter table.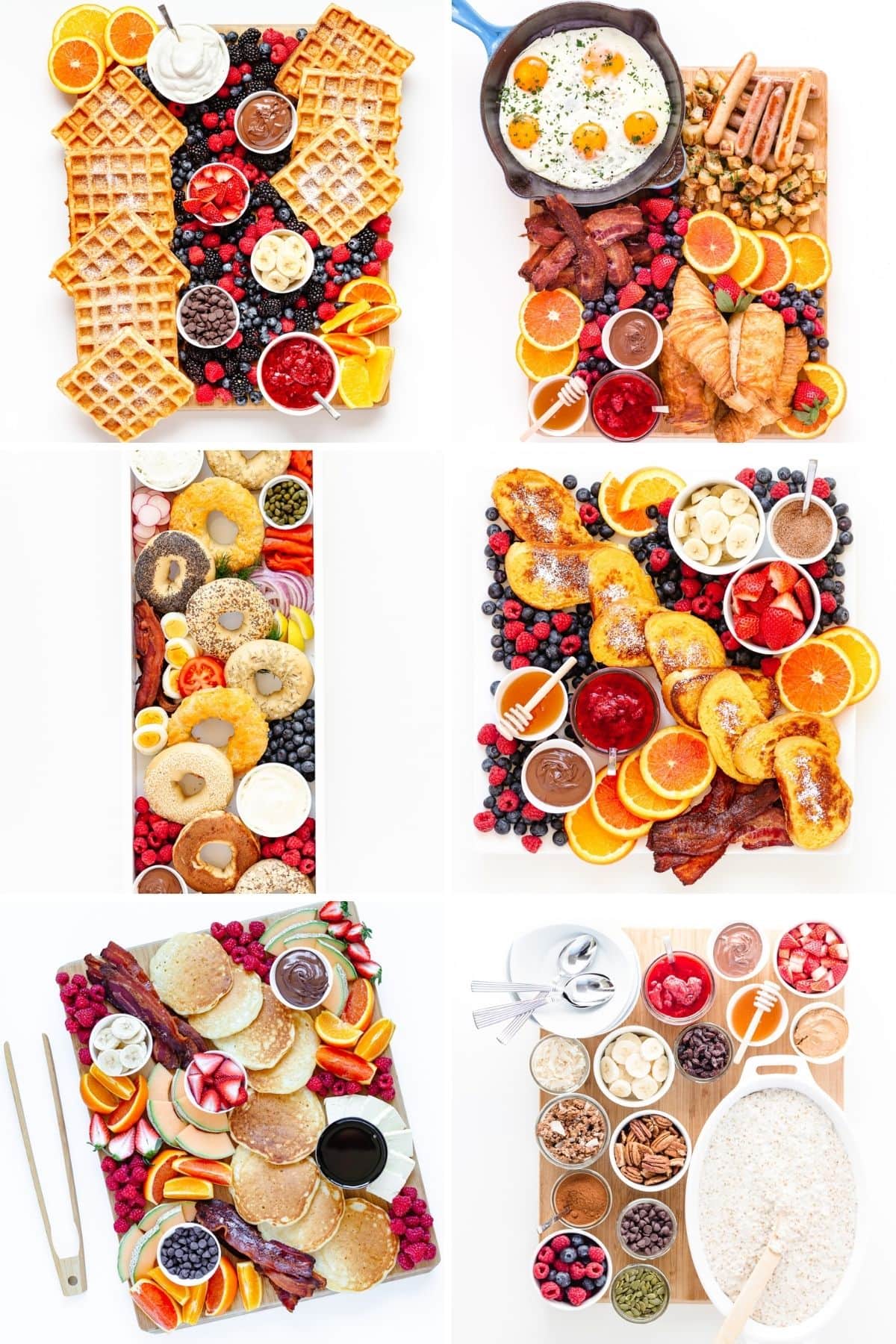 Waffle Breakfast Board by Maple + Mango: A Build Your Own Waffle Board is such a fun Easter brunch idea. This one features German Waffles but you could use any type you like.
Fun Breakfast Board Ideas by Maple + Mango: All of these brunch boards and more can be found in this post. They are perfect for special occasions like Easter!
Love a good board? Then you might also want to add one of these cute Easter Charcuterie Boards to your brunch table.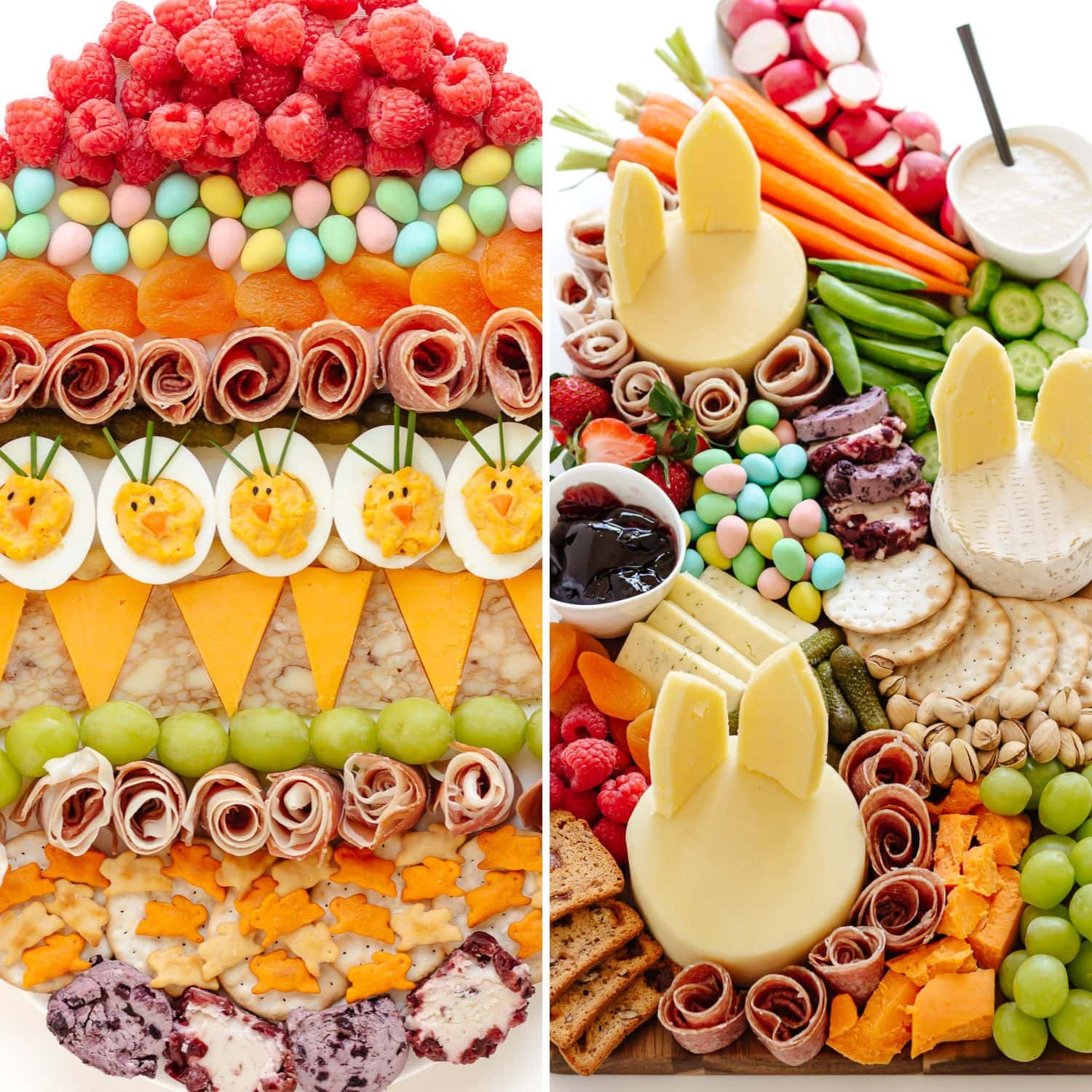 Fun For Kids (Or Kids At Heart)
Add some fun and whimsy to your Easter brunch table with these cute Easter themed dishes. Both kids and adults will love these fun food ideas!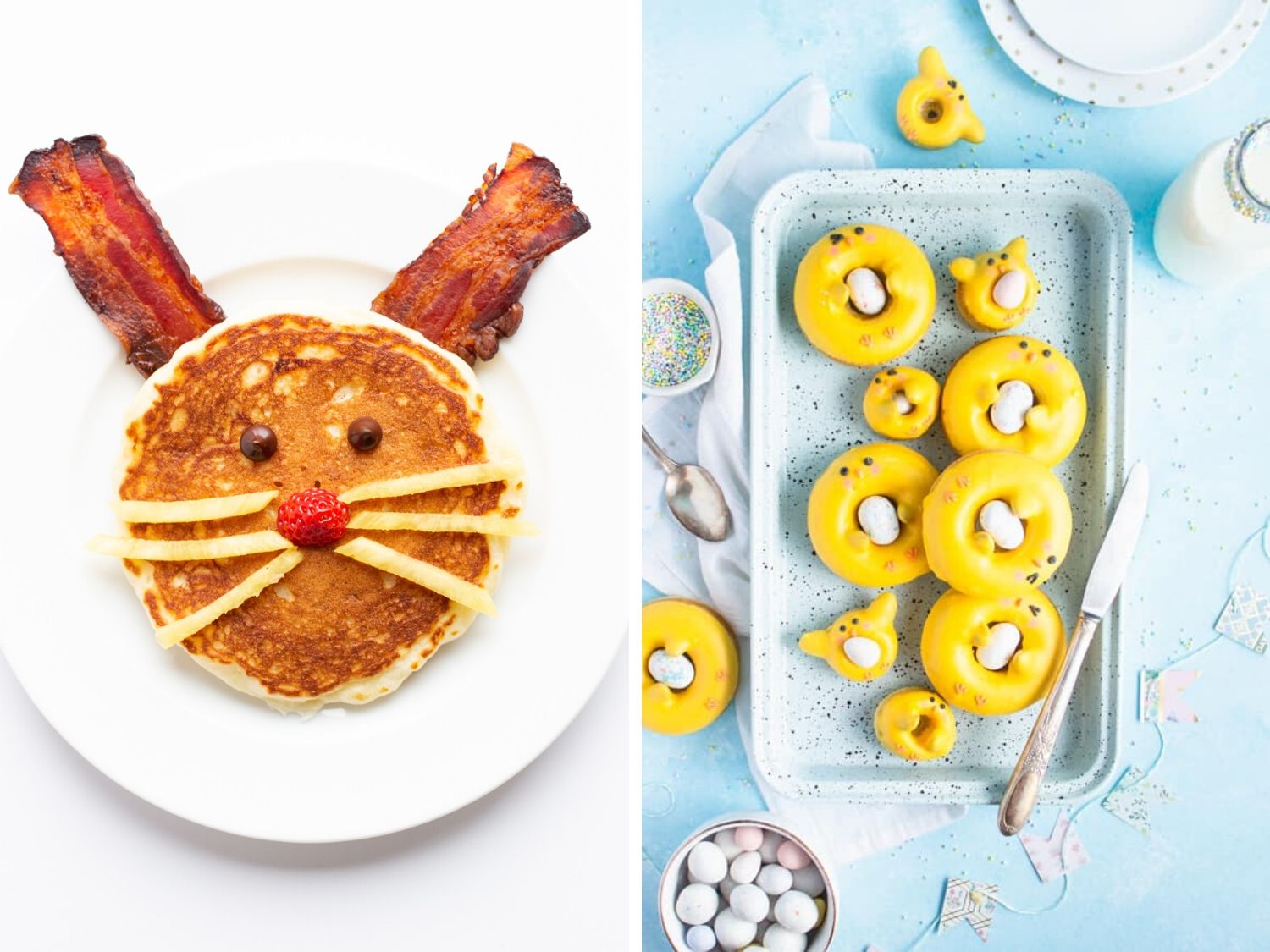 Easter Bunny Breakfast by Maple + Mango: This Easter Bunny breakfast recipe is a fun way to transform your typical weekend bacon and eggs or pancake breakfast into a fun Easter themed one.
Easy Chick Doughnuts by The Simple Sweet Life: How cute are these chick doughnuts! With a soft, lemon poppy seed cake doughnut base, what's not to love about these easy treats?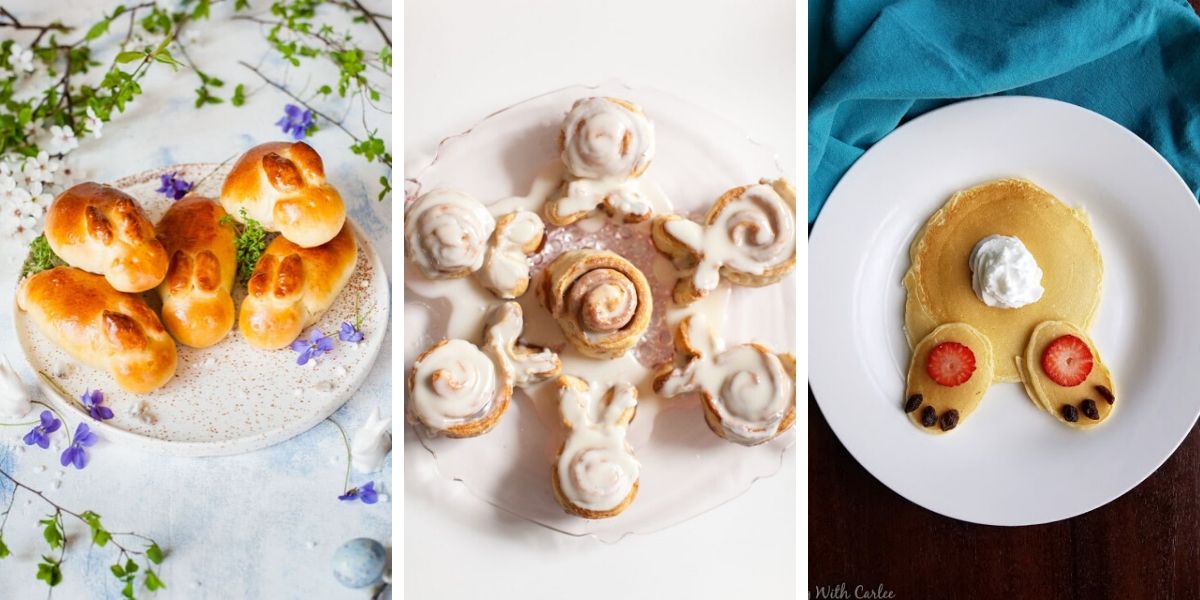 Easter Bunny Rolls by Everyday Delicious: Soft and buttery bunny shaped buns. They taste best spread with butter and jam. They would look lovely on your Easter table and are enjoyed by kids (and adults).
Bunny Cinnamon Rolls by Julie Blanner: These cute rolls are a perfect Easter brunch recipe. They are so easy and they are a great recipe to make with the kids.
Bunny Butt Pancakes by Cooking With Carlee: These bunny butt pancakes are cute as can be and they come together so quickly. What a great way to treat your family on Easter morning.
WAIT!!! Let's not forget the mimosas! This Easy Strawberry Mimosa Recipe by Mindful Avocado is the perfect way to complete your brunch menu.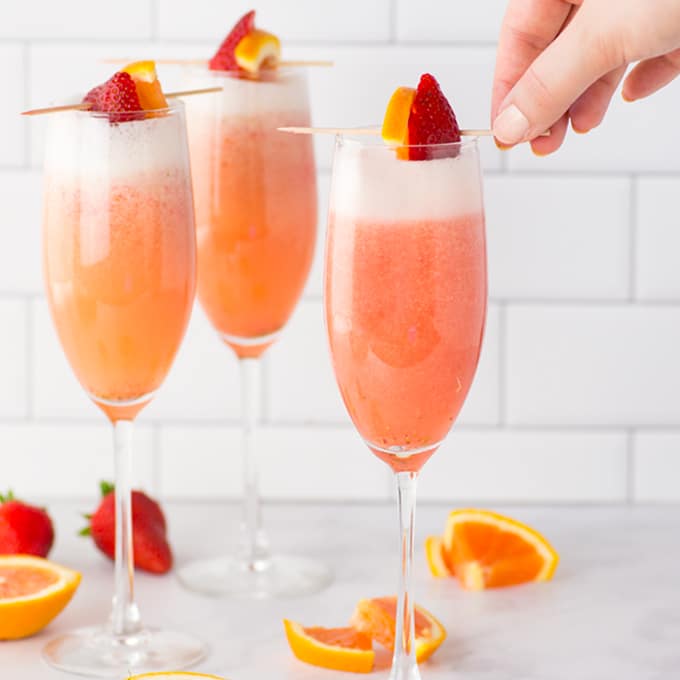 ⬇ PIN it for later! ⬇