Looking for some leftover turkey ideas? Then you have come to the right place! Here are 58 amazing recipes to help you transform your turkey leftovers into something delicious. You're sure to find something you'll love!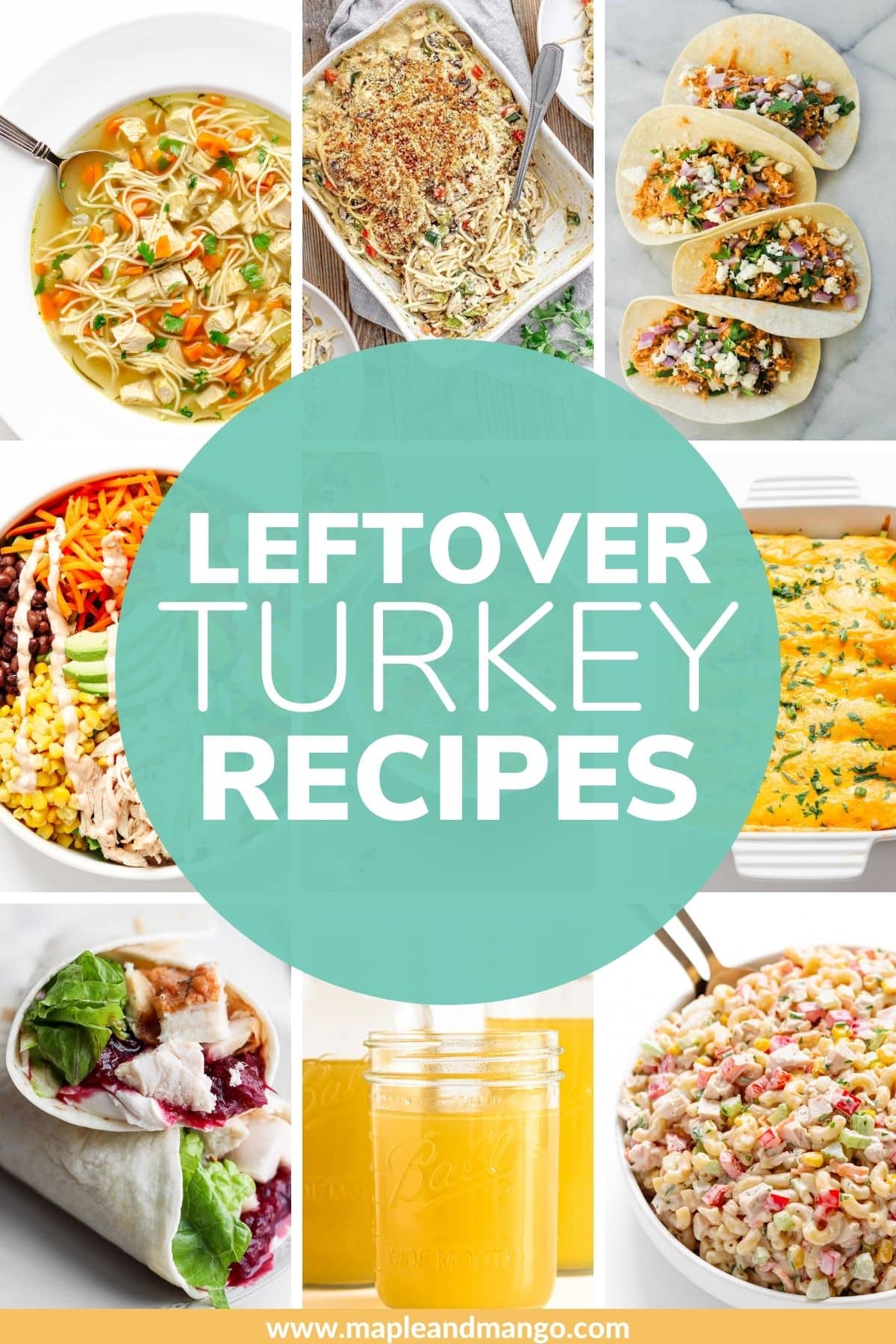 What To Do With Leftover Turkey
As much as I love a good turkey dinner (especially when it features this spatchcock herb butter turkey), sometimes I look forward to the leftovers even more!
Wondering what to do with all that leftover turkey? I have compiled lots of ideas for you below! Everything from the classics to unique and creative recipes you need to try! With 58 ideas to choose from, you'll never have to wonder what to make with turkey leftovers ever again!
It's worth cooking more turkey than you need for Thanksgiving or Christmas just so that you can make these leftover turkey recipes!
Turkey Bone Broth (Turkey Stock)
First things first, carve the leftover meat off the carcass and use those bones to make this turkey bone broth (turkey stock). It's so easy to make and incredibly delicious! This is a great way to use every part of your turkey!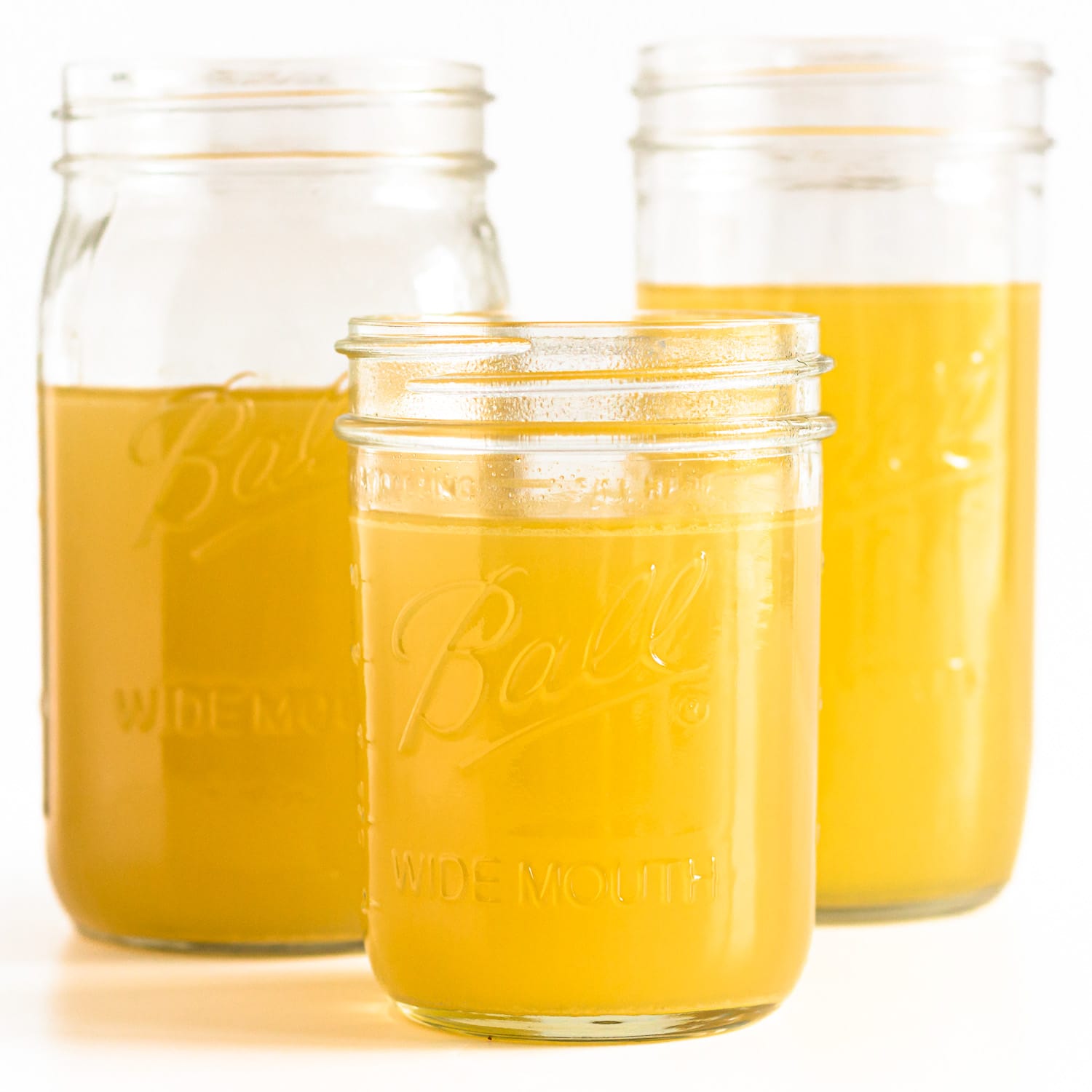 Now let's move on to some ideas for that leftover turkey meat!
Turkey Soups
Turkey soup is a classic way to use leftover turkey. I look forward to it every year! Here's a little soup tip: For the most amazing turkey soups, use homemade turkey stock. Believe me, it makes a big difference! Lucky for you, there is a recipe above 😉. Now on to the soups!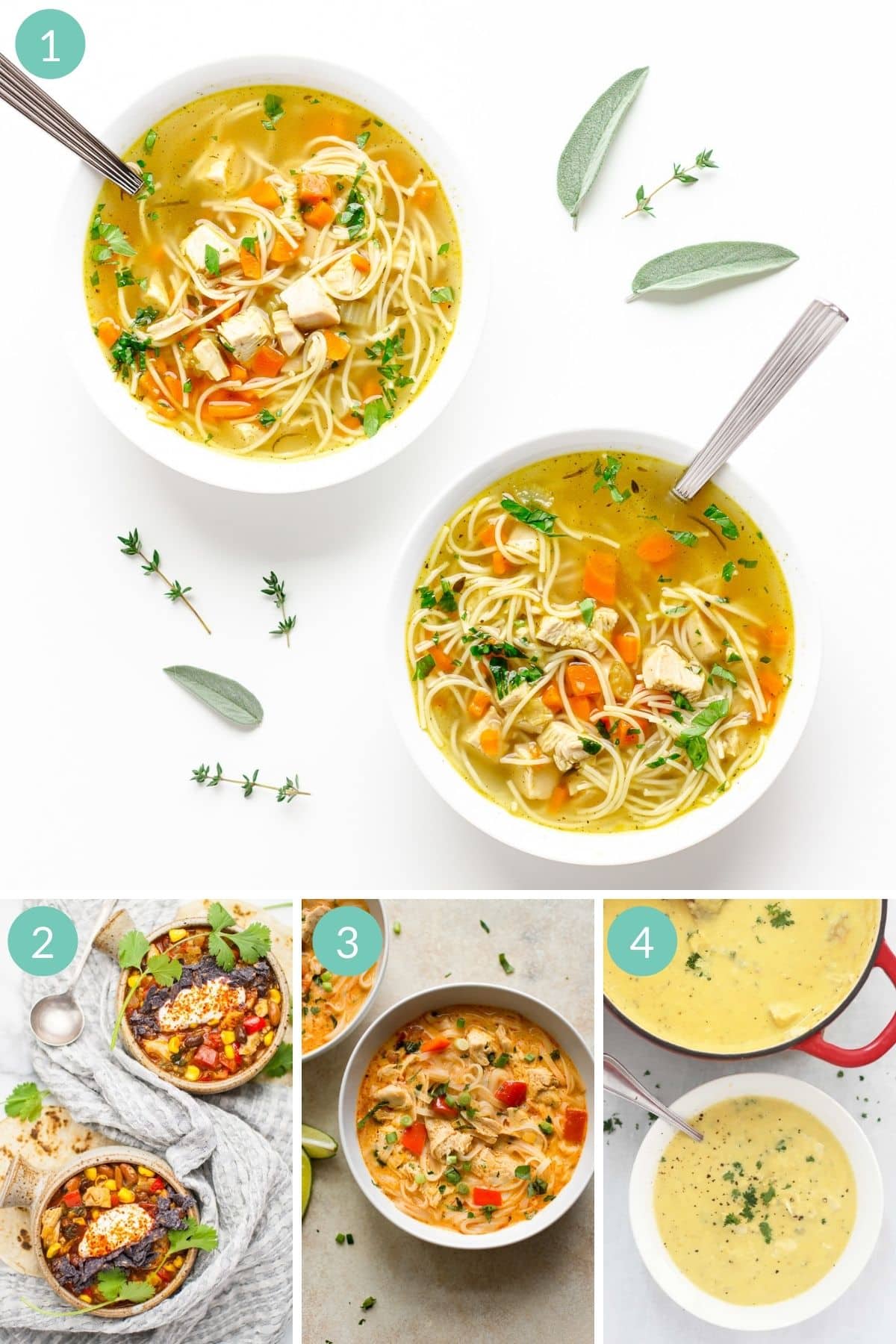 Turkey Sandwiches
Speaking of classics, is there anything more classic than a leftover turkey sandwich? Every year, I make a sandwich piled with turkey, stuffing, cranberry orange sauce and a bit of mayo. Looking for a new sandwich idea? With 8 delicious ideas below, you are sure to find one you'll love!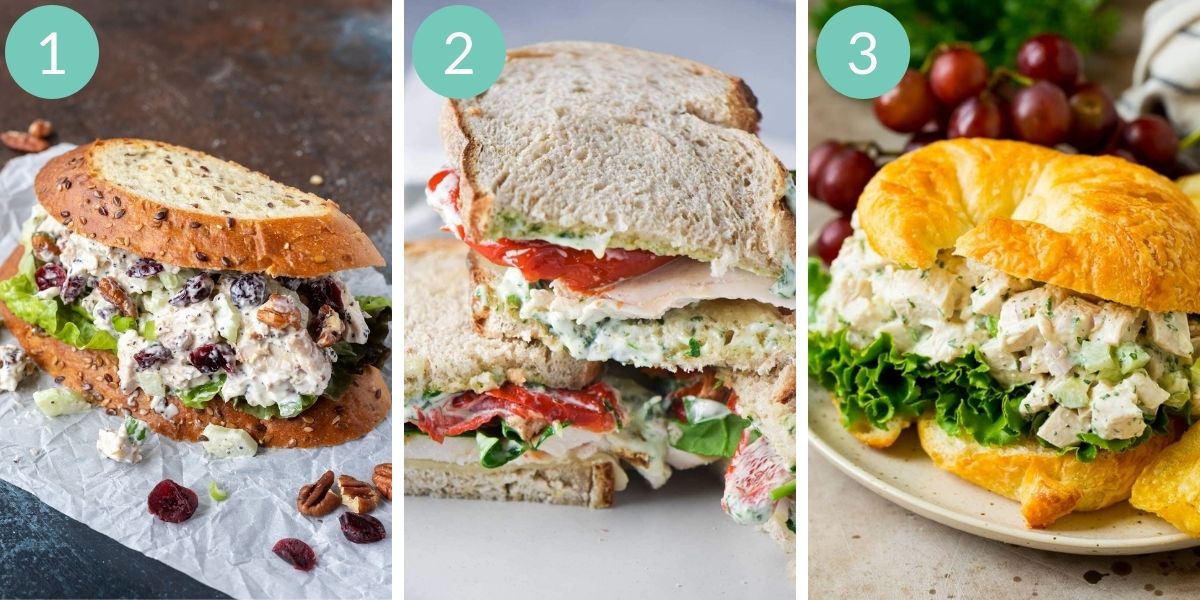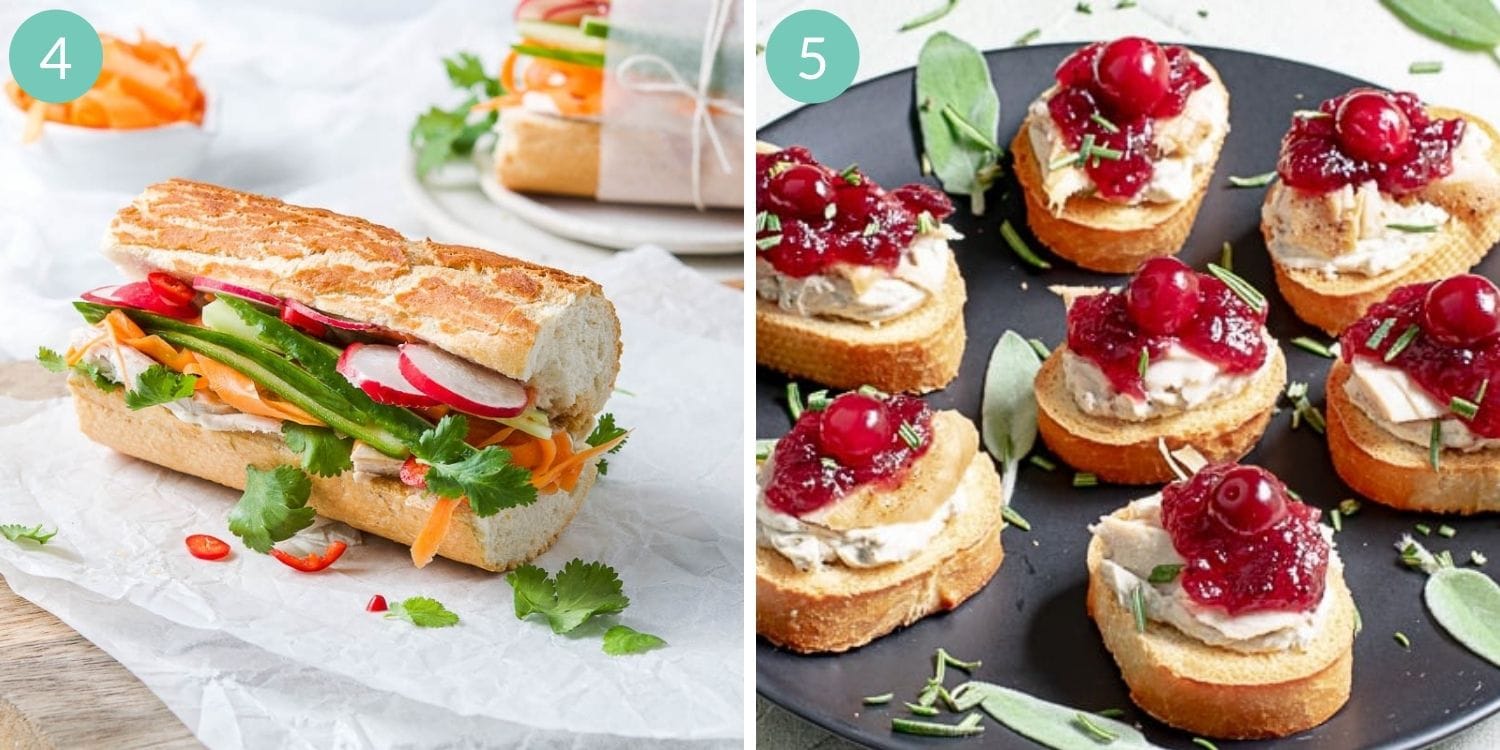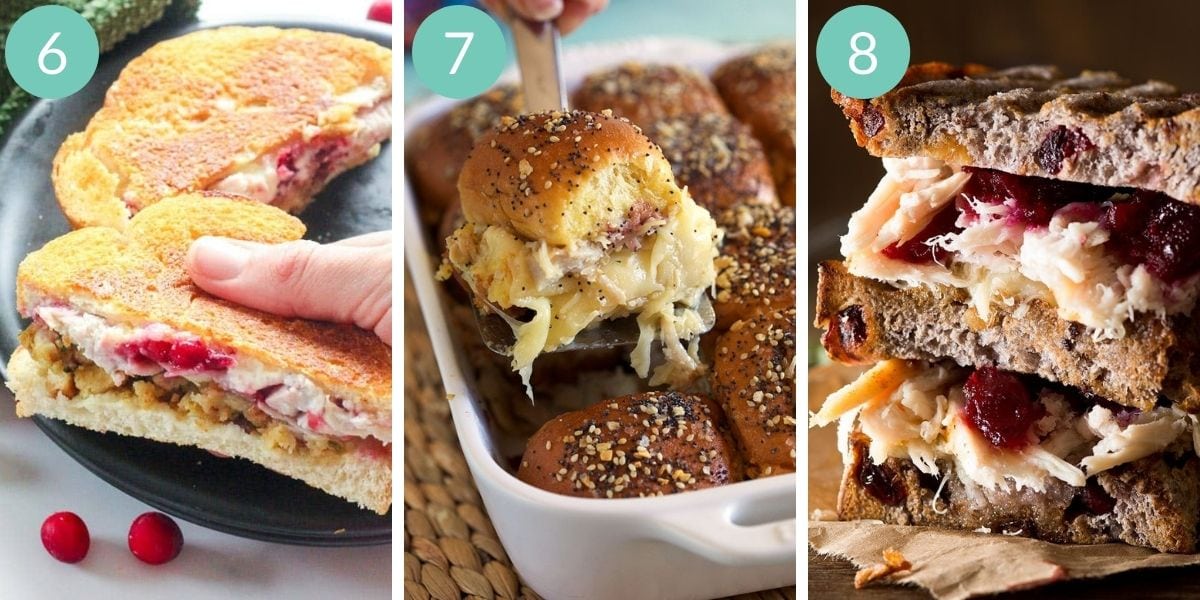 Turkey Wraps
Why should bread have all the fun? Wraps are another easy way to enjoy that leftover turkey.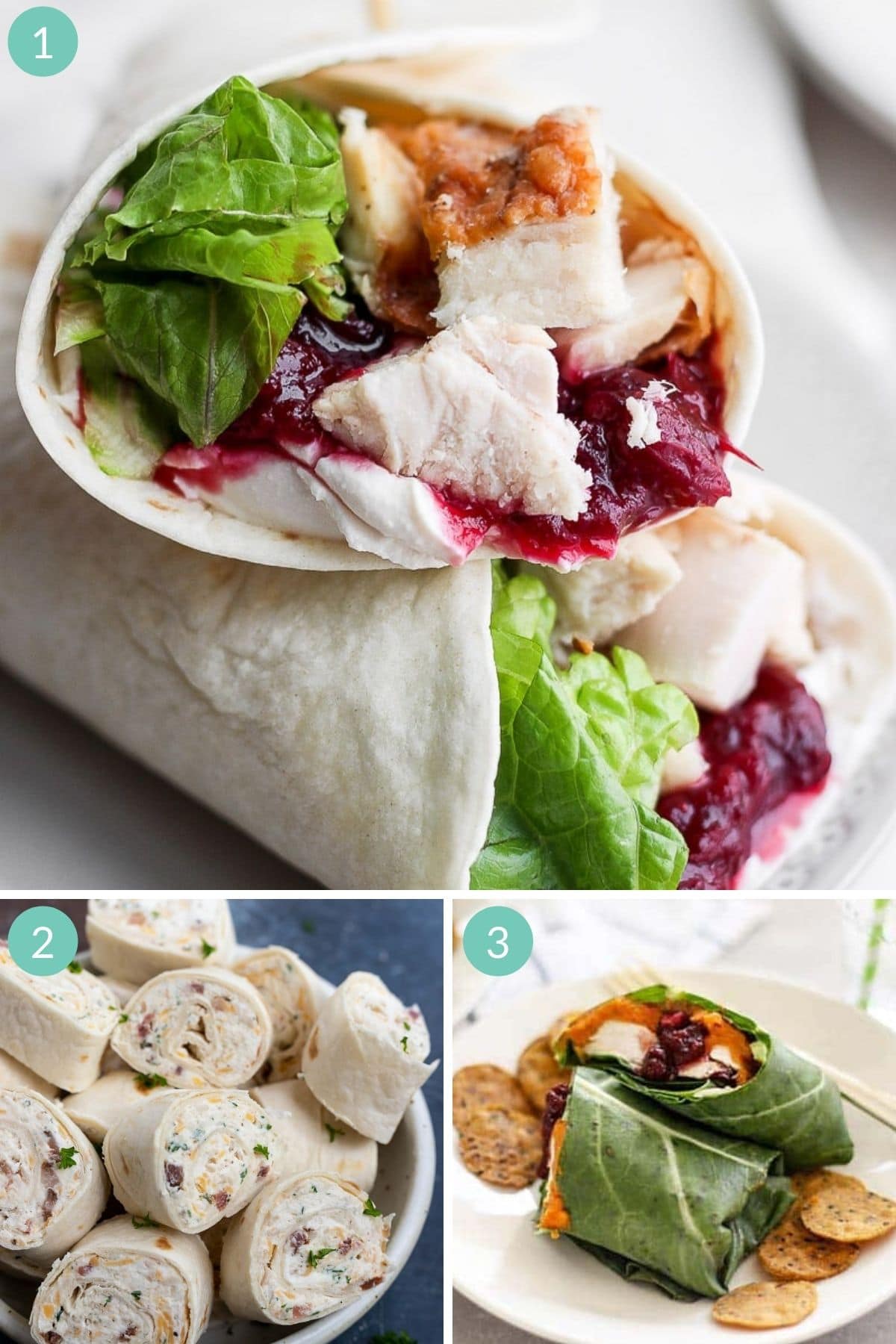 Turkey Cranberry Wrap by The Wooden Skillet
Turkey Bacon Ranch Pinwheels by WonkyWonderful
Leftover Turkey Collard Wraps by Sunkissed Kitchen
Turkey Curries
No bland turkey here! How incredibly comforting and flavorful do these curry dishes look?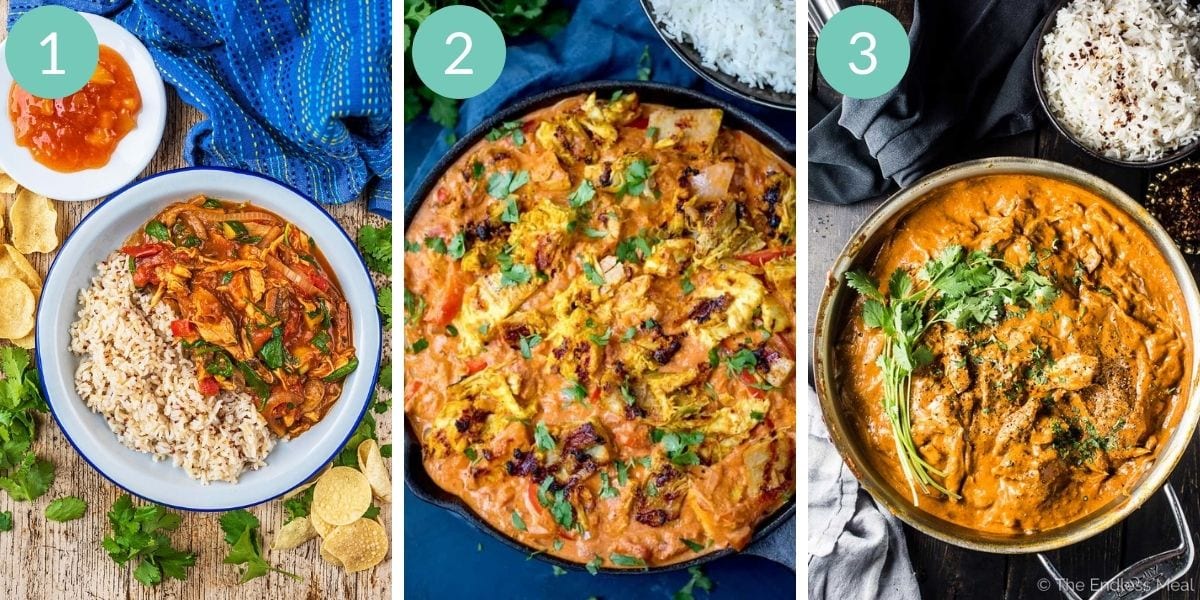 15 Minute Leftover Turkey Curry by Hungry Healthy Happy
Leftover Turkey Tikka Masala by Kitchen Sanctuary
Butter Turkey Curry by The Endless Meal
Nachos, Tacos + Taquitos
Nachos, taquitos and tacos are a super fun way to use that leftover turkey meat. Even more fun when you pair them with a Triple Citrus Frozen Margarita!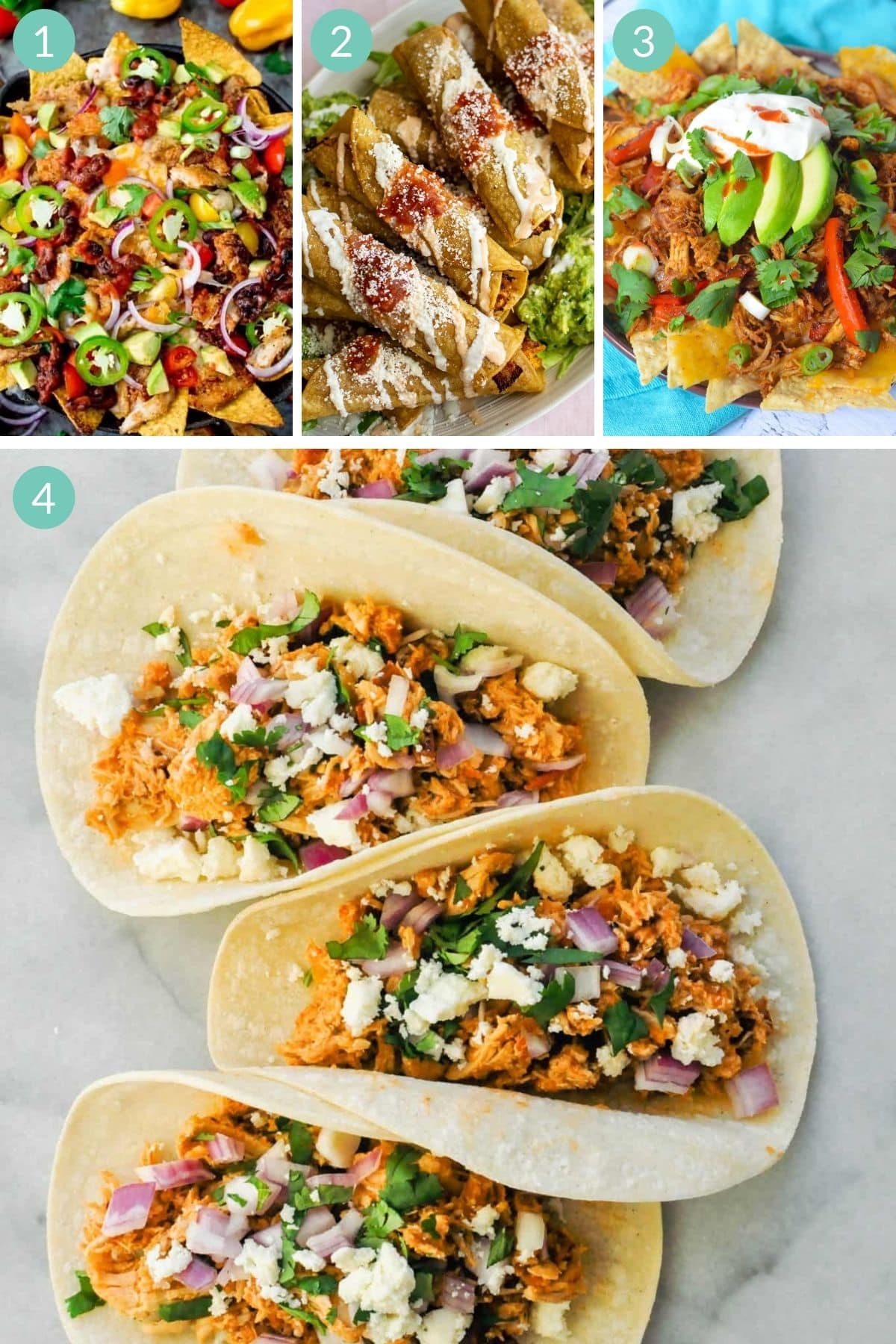 Turkey Quesadillas
These quesadillas are perfect for an easy lunch or dinner!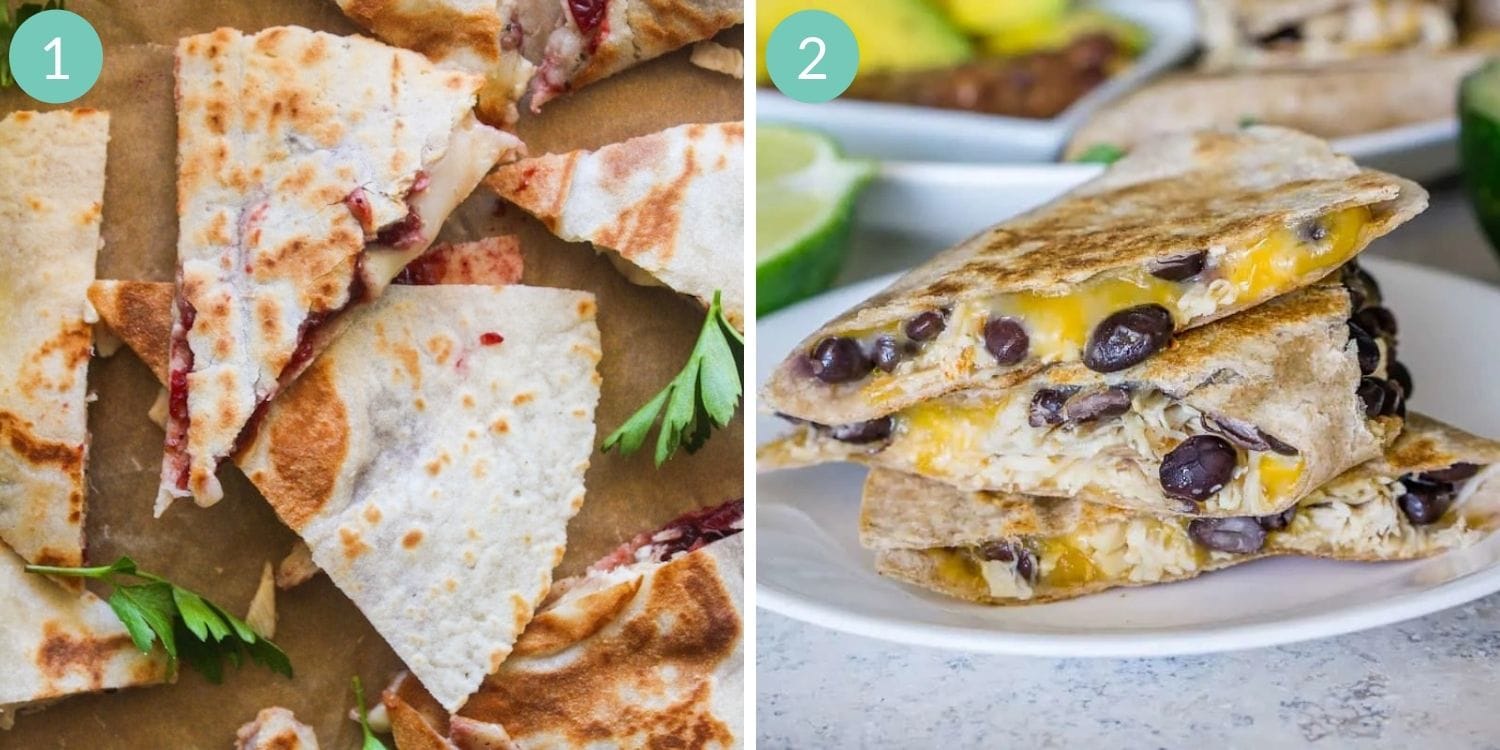 Turkey Cranberry and Brie Quesadilla by A Saucy Kitchen
Leftover Turkey Quesadillas with Black Beans by Babaganosh
Turkey Pot Pie
Four delicious turkey pot pie recipes to choose from! How do you pick when they all look so amazing?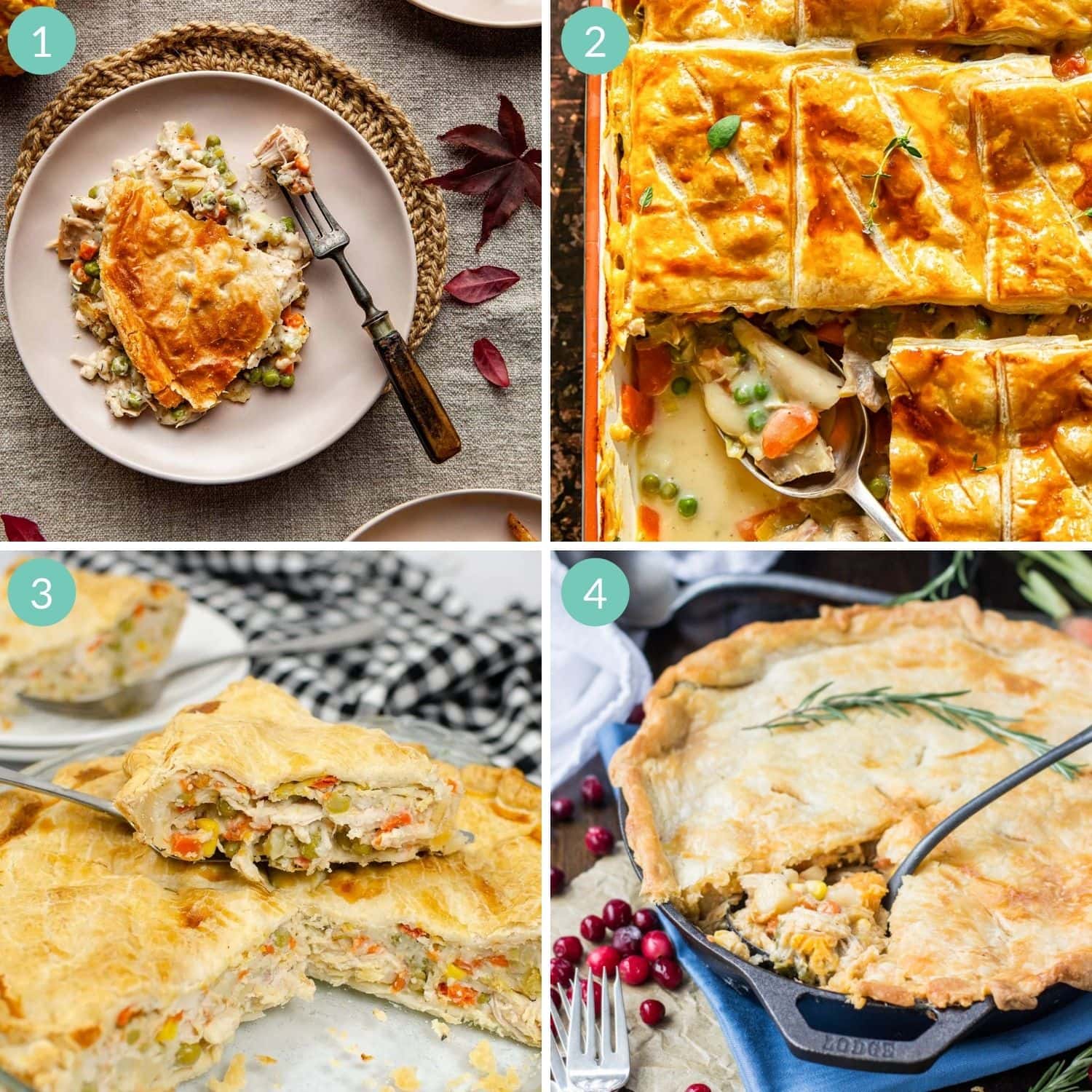 Turkey Pasta Recipes
When I think of comfort food, I think of pasta! Put that leftover turkey to work in one of these comforting pasta dishes.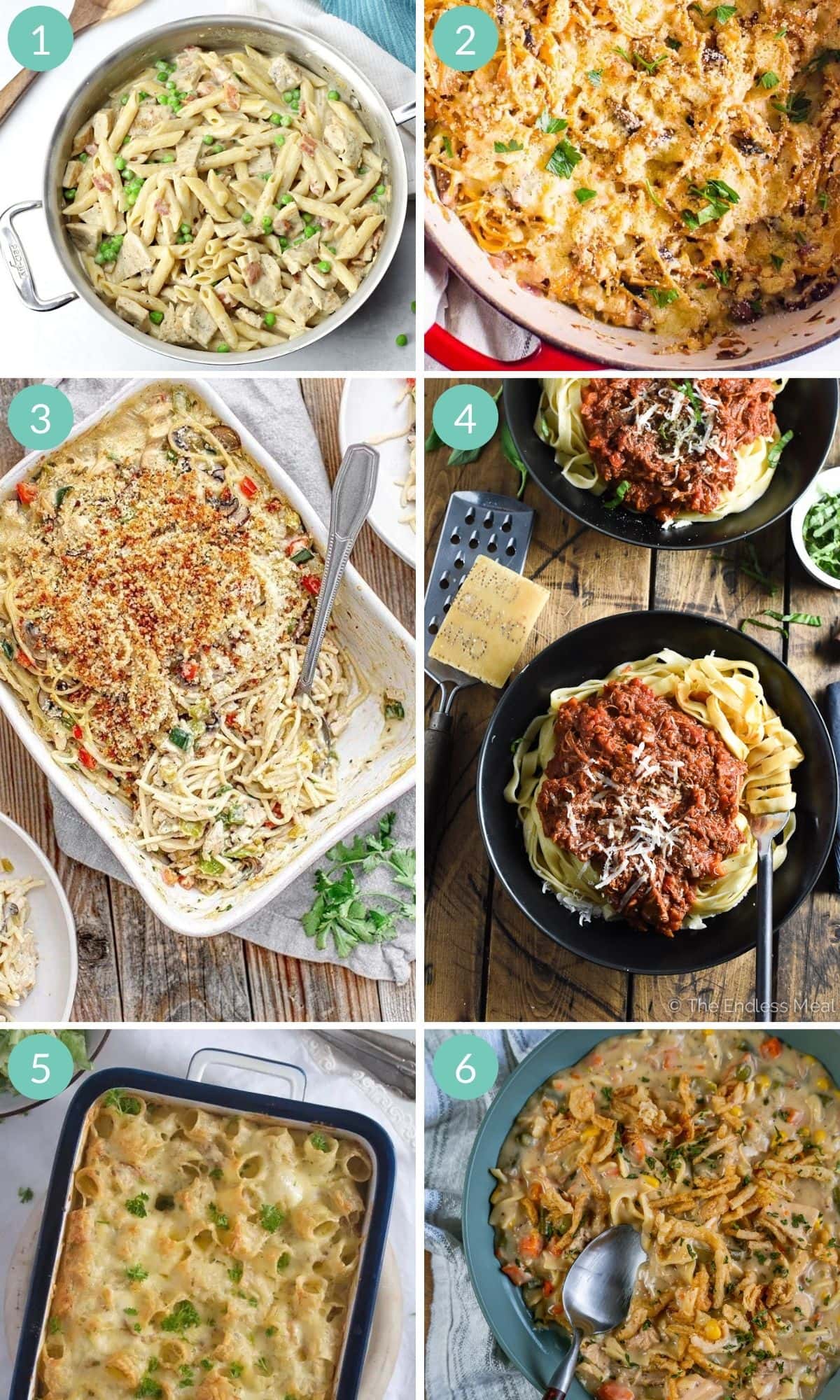 Turkey Stews + Chili
Pass me a bowl! These are perfect to cozy up with on those colder days!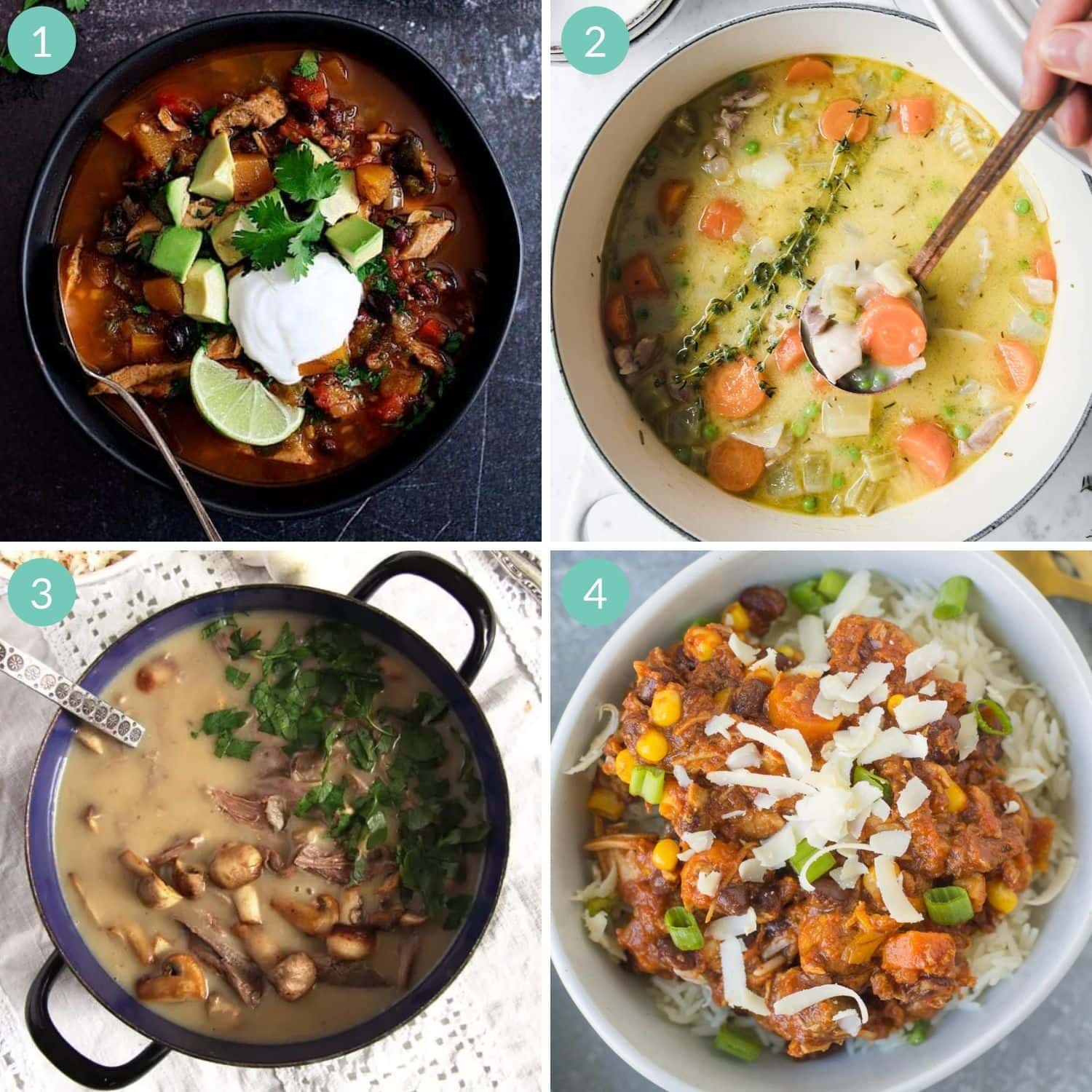 Turkey Hash
Turkey hash is an easy, one-pan recipe for those leftovers!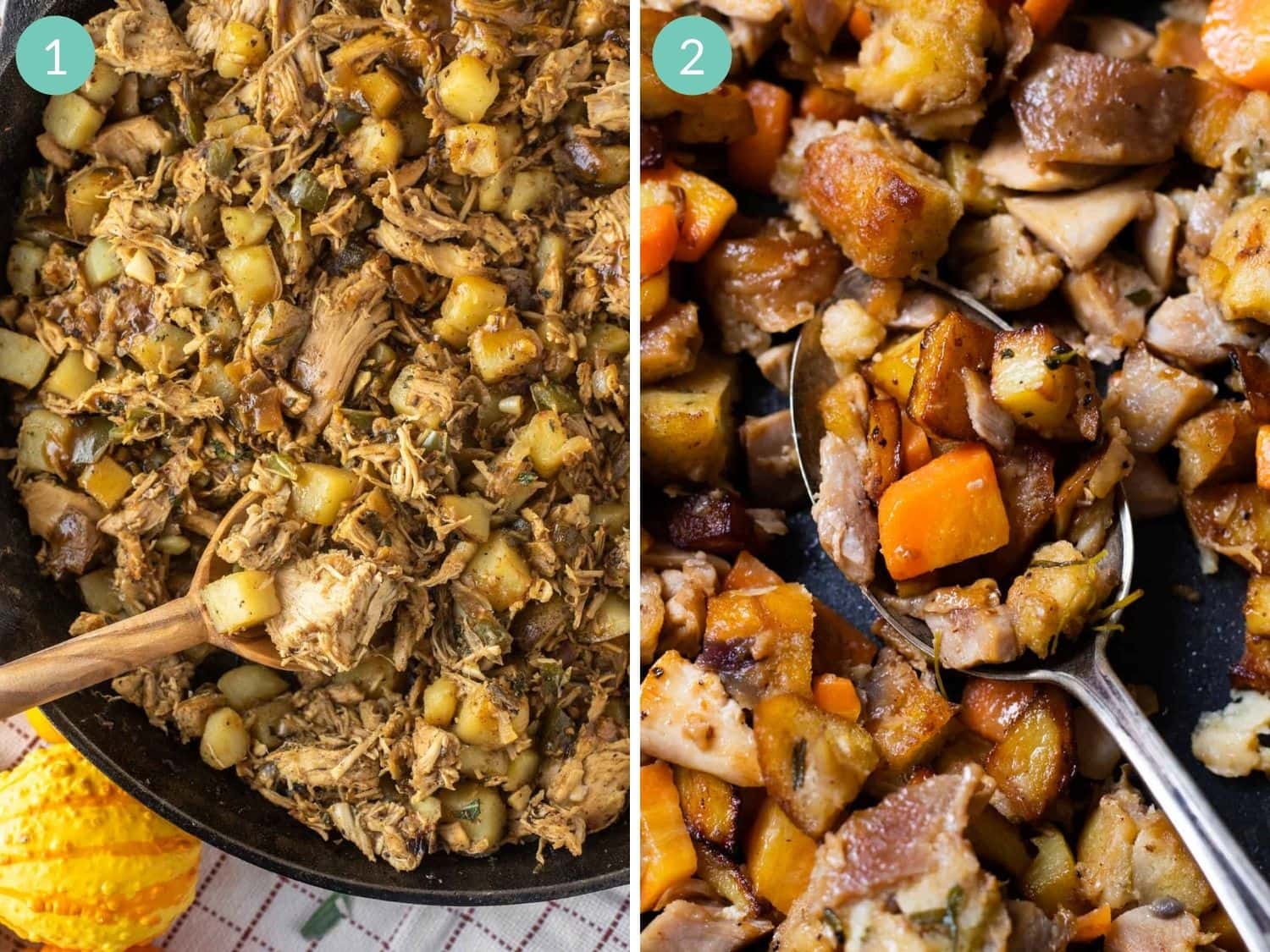 Leftover Turkey Hash by Chisel & Fork
Leftover Turkey Hash with Potatoes & Carrots by Always Use Butter
Turkey Casseroles
Dig into some cozy, comfort food! Everything from a pasta casserole to Shepherd's Pie to some rice casserole dishes.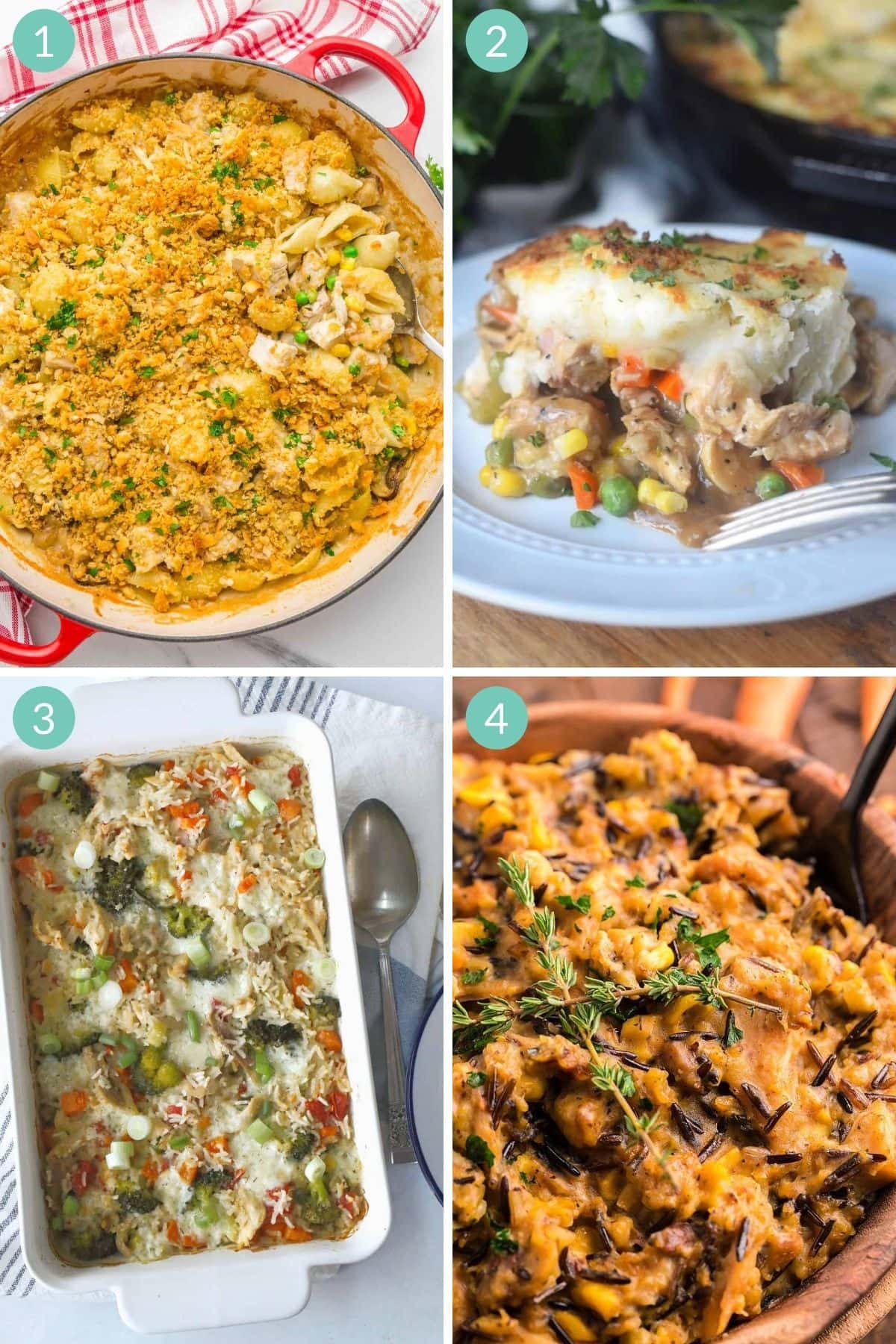 Turkey Enchiladas
Enchiladas are a delicious way to repurpose your turkey leftovers!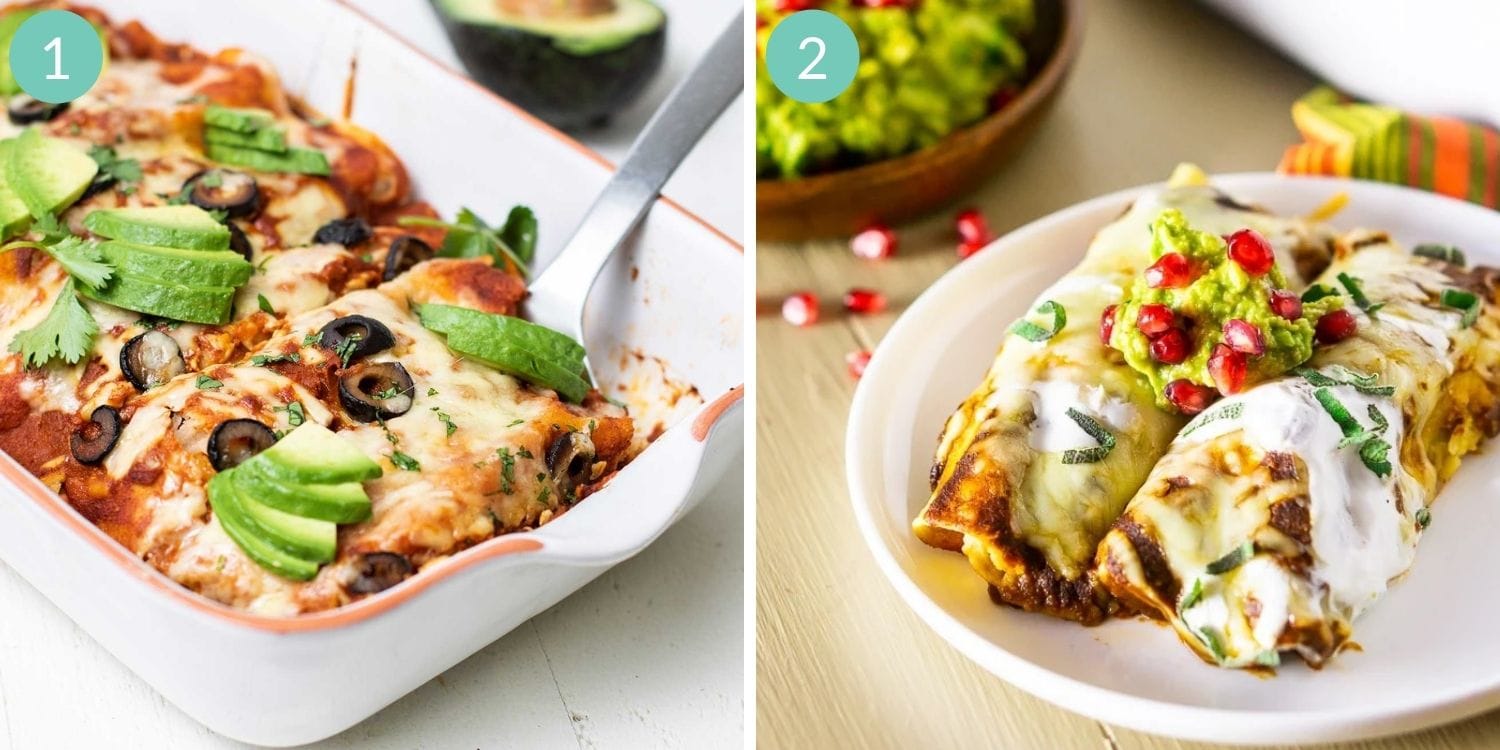 Leftover Turkey Sweet Potato Enchiladas by Sunkissed Kitchen
Thanksgiving Enchiladas by Burrata and Bubbles
Salad Topping
Shred or dice up some leftover turkey meat and add it to your favorite salad or nourish bowl as a protein. Great idea for an easy and healthy lunch or dinner!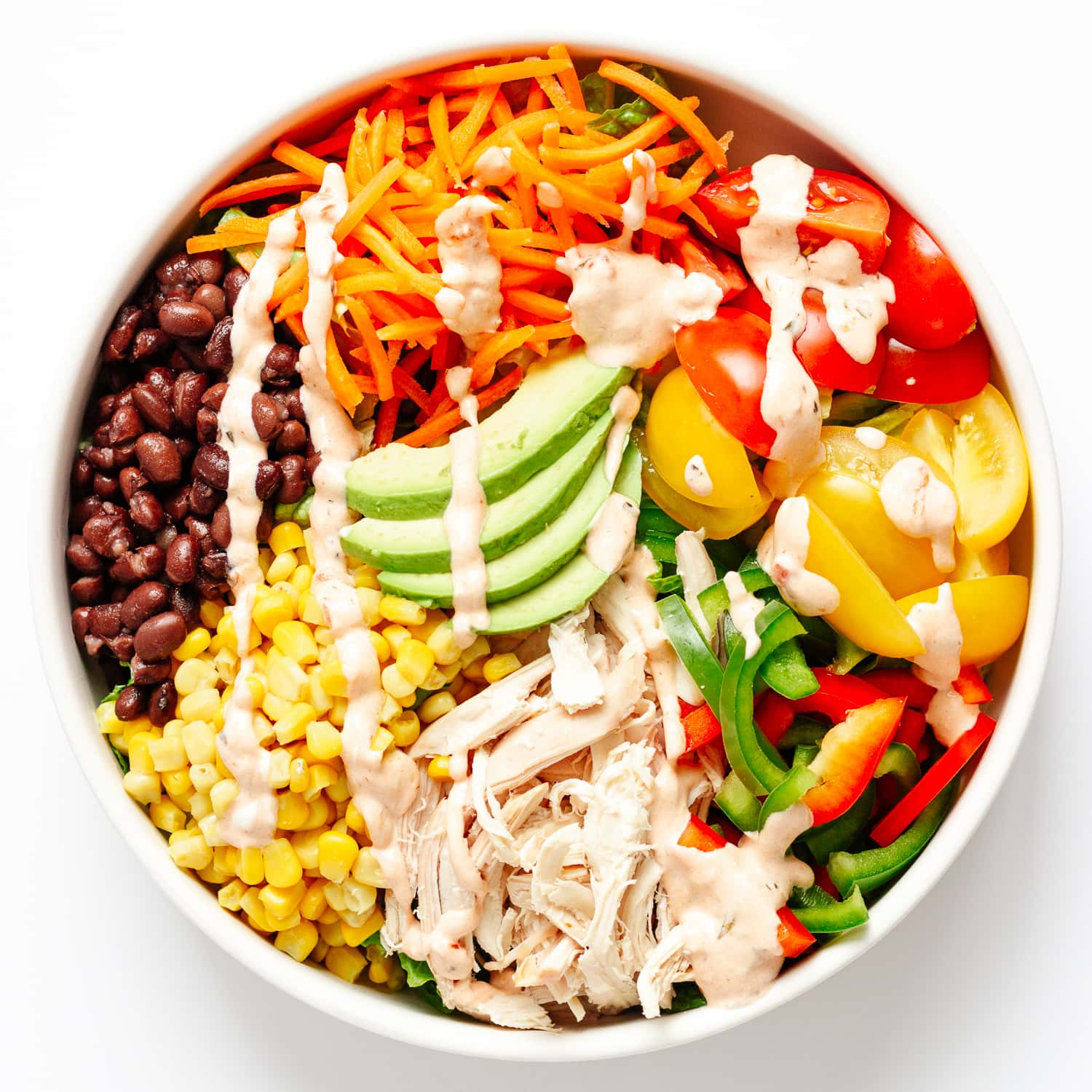 Turkey Turnovers And Pockets
How fun are these? And easy too! They both use store bought pastry so don't shy away from trying them.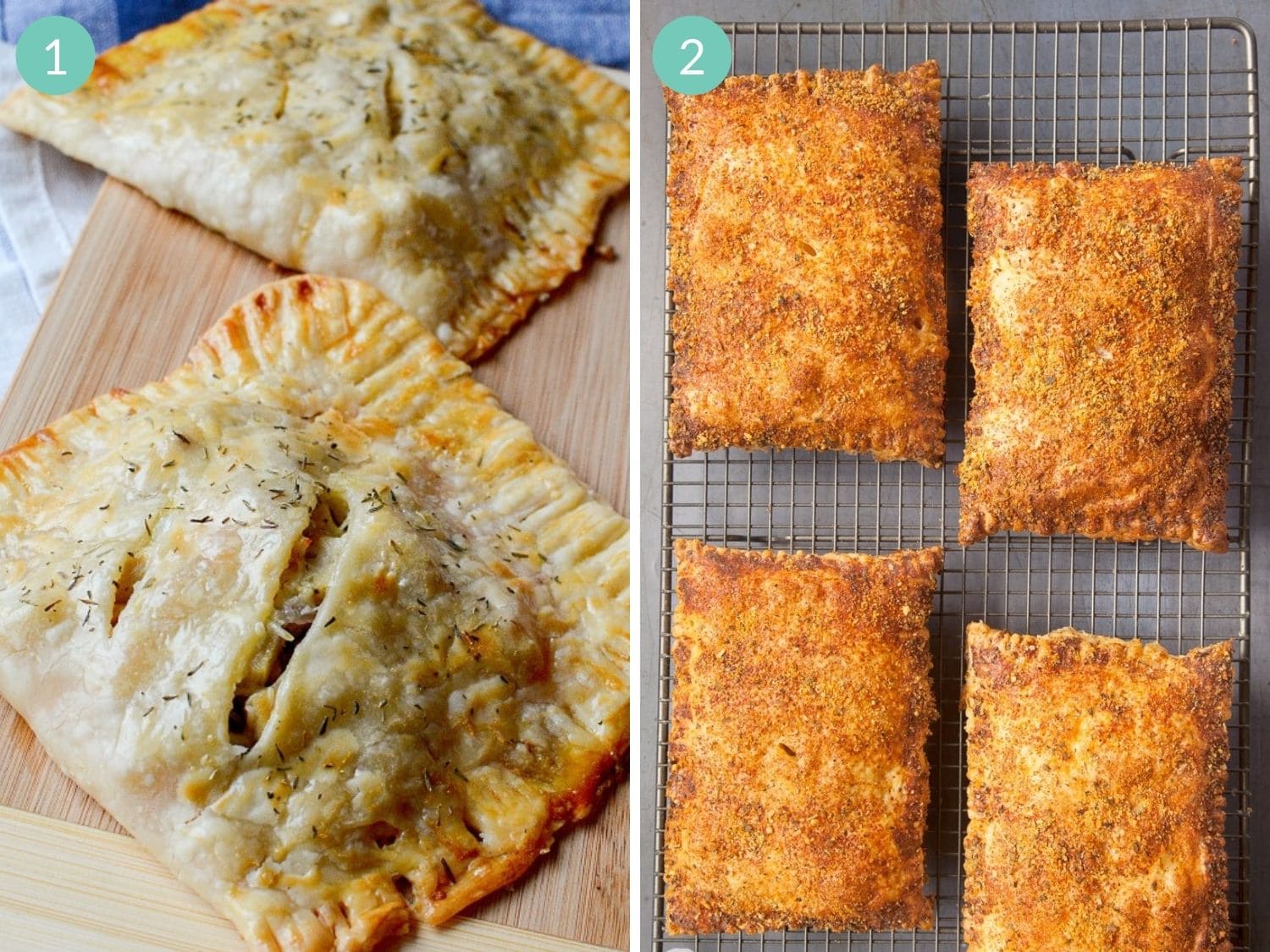 Turkey Turnovers by Ann's Entitled Life
Festive Puff Pastry Pocket by Emily Leary
Some Creative Ideas
This collection of unique and creative ideas deserved their own category. Some fun ways to use those turkey leftovers that I wouldn't have thought of!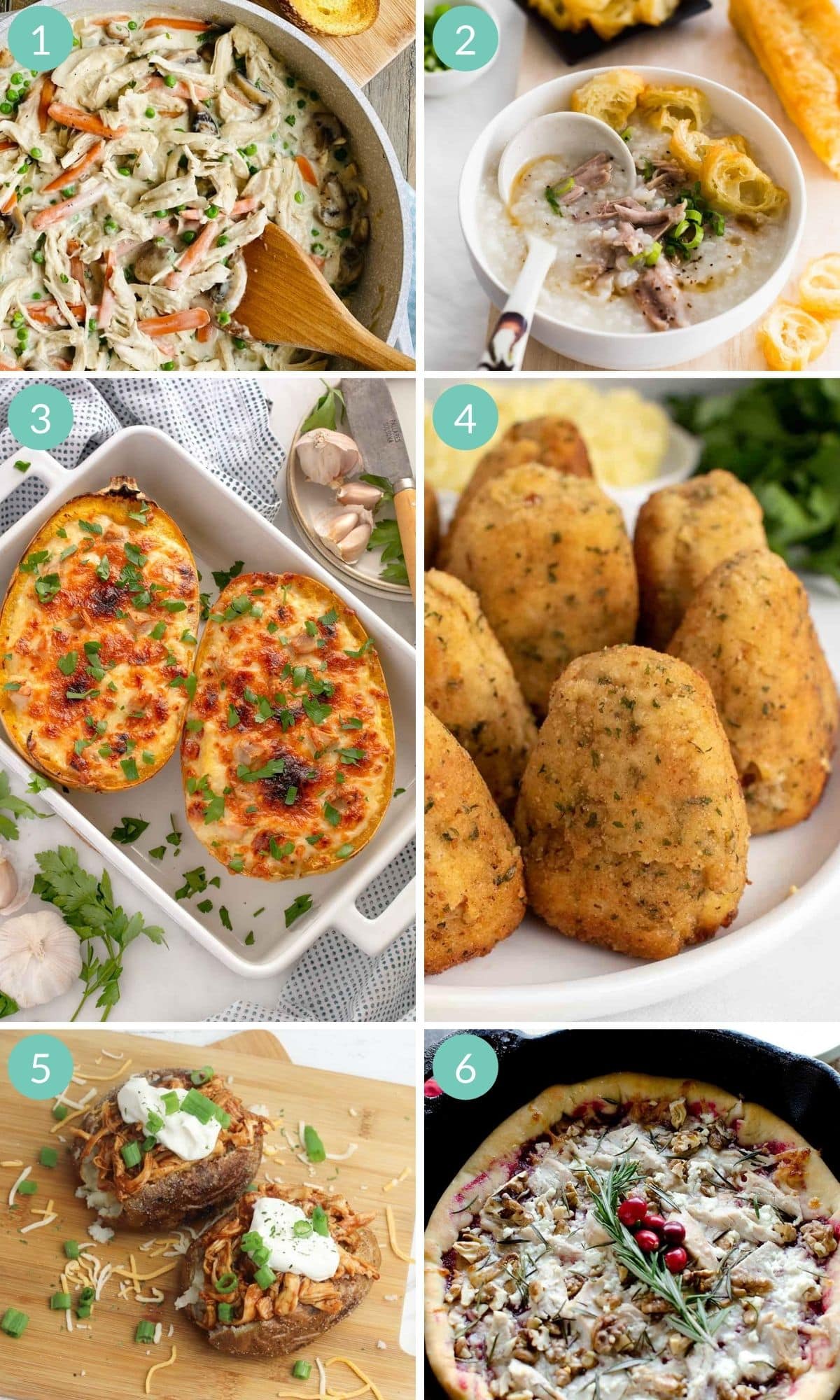 Use In Chicken Recipes
Let's finish things off with a simple reminder. You know all those recipes you love that call for cooked chicken? Simply substitute it with your leftover cooked turkey! Well that just opened up a whole lot more ideas! Here are two of my favorites.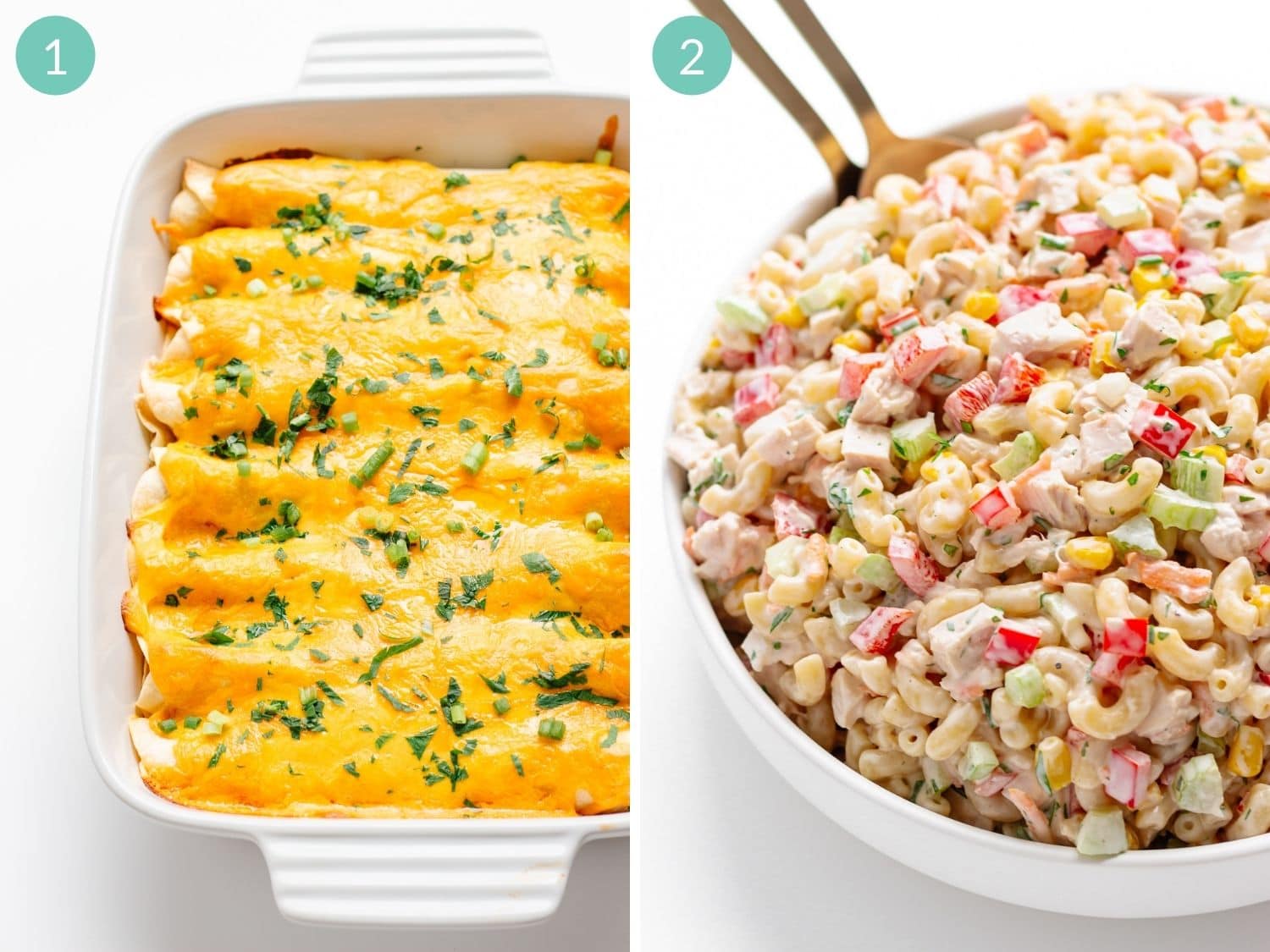 Cheesy Shredded Chicken Enchiladas by Maple + Mango
Chicken Macaroni Salad by Maple + Mango
FAQ: Turkey Leftovers
How long are turkey leftovers good for?
Fully cooked leftover turkey can last for about 3 to 4 days stored in the fridge or 2 to 3 months stored in the freezer. So you'll have plenty of time to make some of these delicious recipes!
Which of these turkey leftover recipes are freezer friendly?
The turkey stock, soups, curries, turkey pot pie, stews, chili, casseroles and some of the pasta dishes all freeze well and can be reheated to enjoy at a later time. Perfect for meal prep!
What are some easy leftover turkey ideas?
Lots of the recipes featured take under 30 minutes to make. The sandwiches, wraps and quesadillas are perfect for an easy lunch or check out the nachos for a fun and easy dinner idea.
Do you have any cozy comfort food ideas?
Do I ever! Check out the soups, turkey pot pies, curries, pastas, casseroles, stews and chili. So many comfort food options in this roundup!
Which of these recipes are healthy?
Healthy means something different to everyone. All of these leftover turkey recipes do feature real food ingredients. However, if you are craving a light, veggie packed dish after that heavy turkey feast, then might I suggest adding some leftover turkey meat to a nourish bowl.
What do you like to make with your leftover turkey? Let me know in the comments!
⬇ PIN it for later! ⬇