Wondering what to do with leftover steak? It's a great problem to have! Transform it into one of these easy and delicious leftover steak recipes. You'll want to cook extra steak every time once you see these amazing ideas!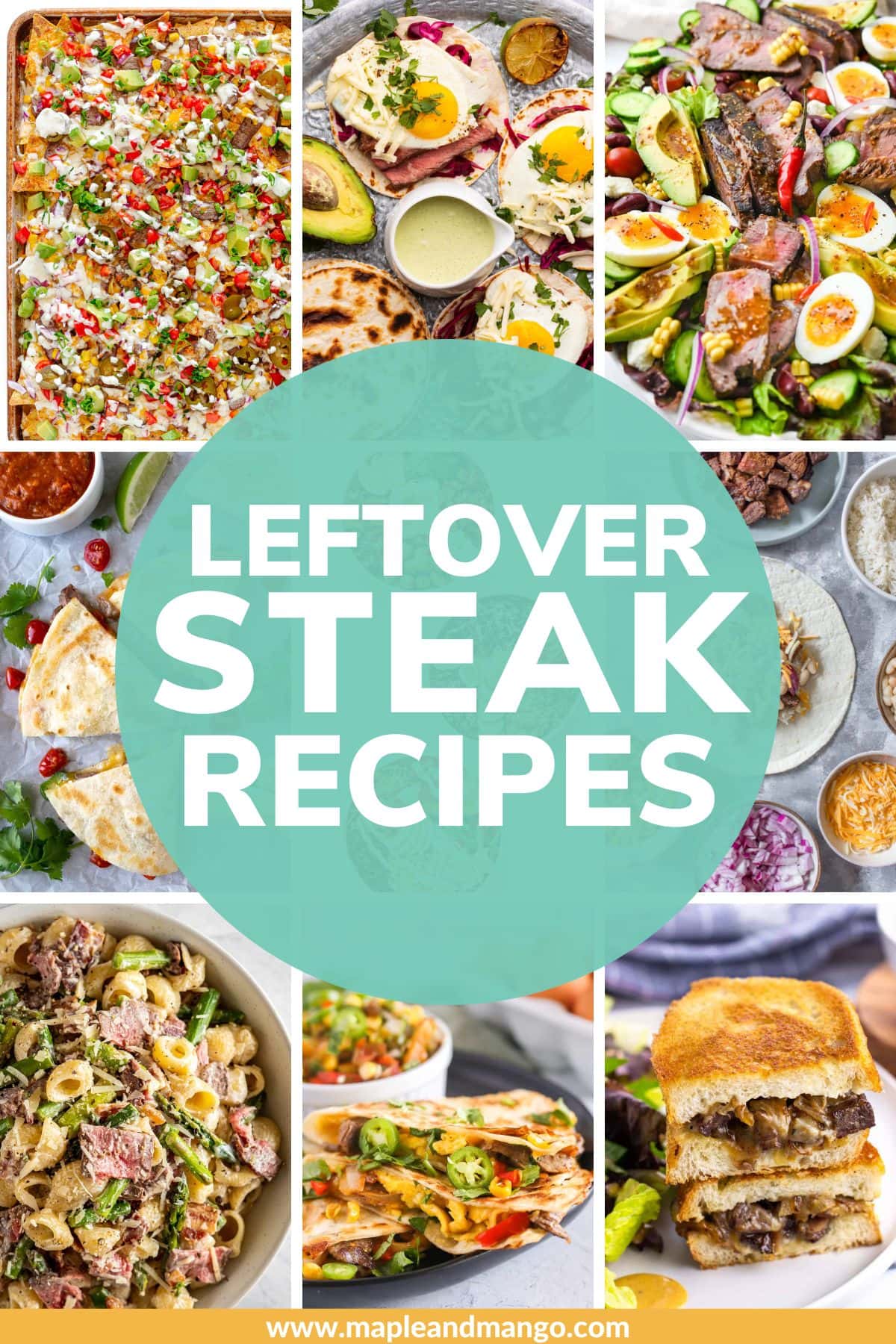 Who doesn't love a juicy grilled steak or indulgent steak dinner?! It's always such a treat! But what can you make with the leftovers if you're lucky enough to end up with some? Here are 14 easy ideas to help you transform your leftover steak into something delicious!
Leftover Steak? What's That?
I get it! It's a rare thing in my household of meat-loving boys too! What I like to do is cook some extra steak on purpose and immediately put it away. It's a simple form of meal prep since now those intentional steak leftovers waiting in the fridge can be used to easily make another delicious meal!
14 Recipes For Leftover Steak
The next time you're looking for some leftover steak ideas, make one of these! Most of these recipes are versatile enough to work with any cut of steak you have leftover.
How Long Is Leftover Steak OK
Store leftover steak in the fridge and use within 3-4 days. Plenty of time to make one of the delicious recipes above!
To avoid waste: If you know that you will not be able to use the leftover steak within the time frame mentioned above, you can also freeze it. Wrap it up tightly and store in the freezer for up to 2-3 months.
More Recipes For Leftovers
Here are a few more recipes to make with leftovers that might be sitting in your fridge!
⬇ PIN it for later! ⬇