This Strawberry Frosé recipe is the perfect summer frozen cocktail. It is basically a cold, refreshing and delicious grown up slushie. Also one of my favourite ways to use an ice cream maker – creates the perfect slush texture.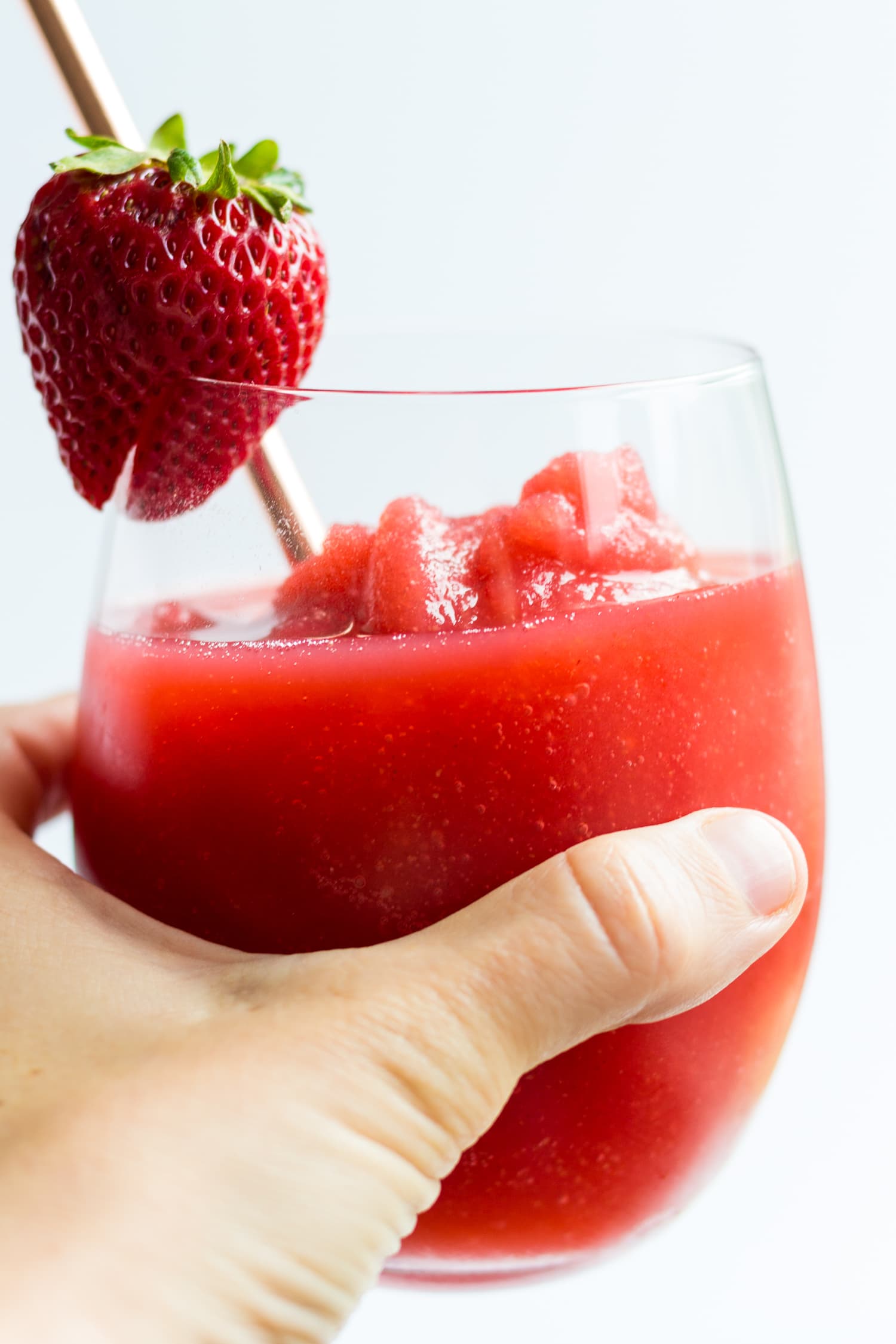 A summer's day out on the deck or by a pool with a cold glass of rosé in hand is absolute perfection. Rosé all day baby – am I right? However, if you want to kick it up another notch, make this Strawberry Frosé recipe. No artificial syrups or colours here. Just a refreshing and delicious summer cocktail – what's not to love!
Strawberry Frosé is basically a frozen rosé + strawberry mixture…..a.k.a "Summer in a glass", a.k.a. "Grown Up Slushie", a.k.a. "Mama's Slushie". 😜
Get ready for summer sipping with this amazing Strawberry Frosé. Let's make some…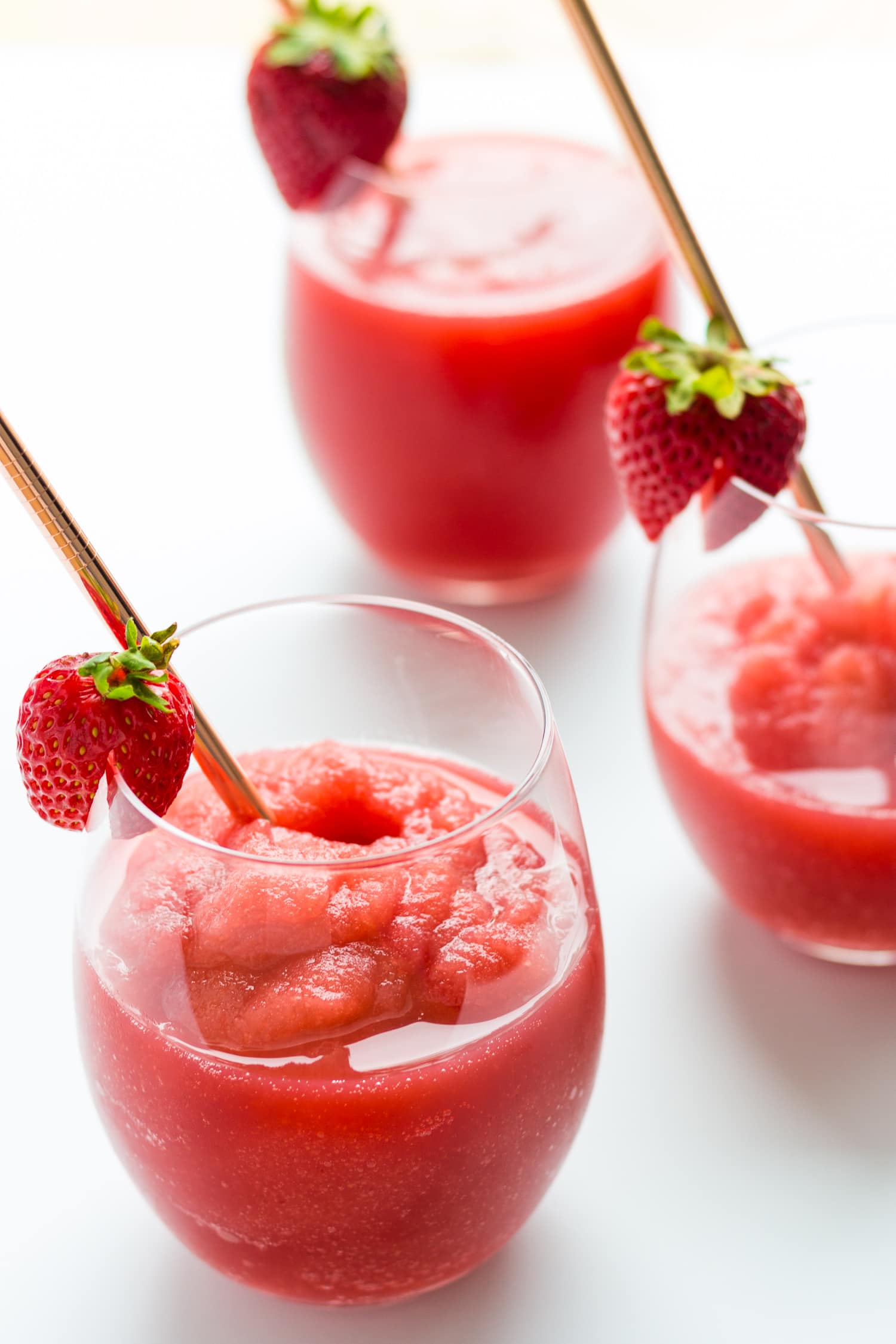 Strawberry Frosé Ingredients
To make this Strawberry Frosé recipe, you will need a few simple ingredients:
Bottle of Rosé: You will need one chilled bottle of your favourite rosé wine. I used a bottle of the Syrah Malbec Rosé from Summerhill Pyramid Winery. This is a local winery for me and I have been in love with this rosé for the past couple summers.
Strawberries: Grab some juicy strawberries – even more delicious if they are local and in season.
Organic Cane Sugar: To add some sweetness.
Lime: The juice of a lime perfectly balances out the flavours.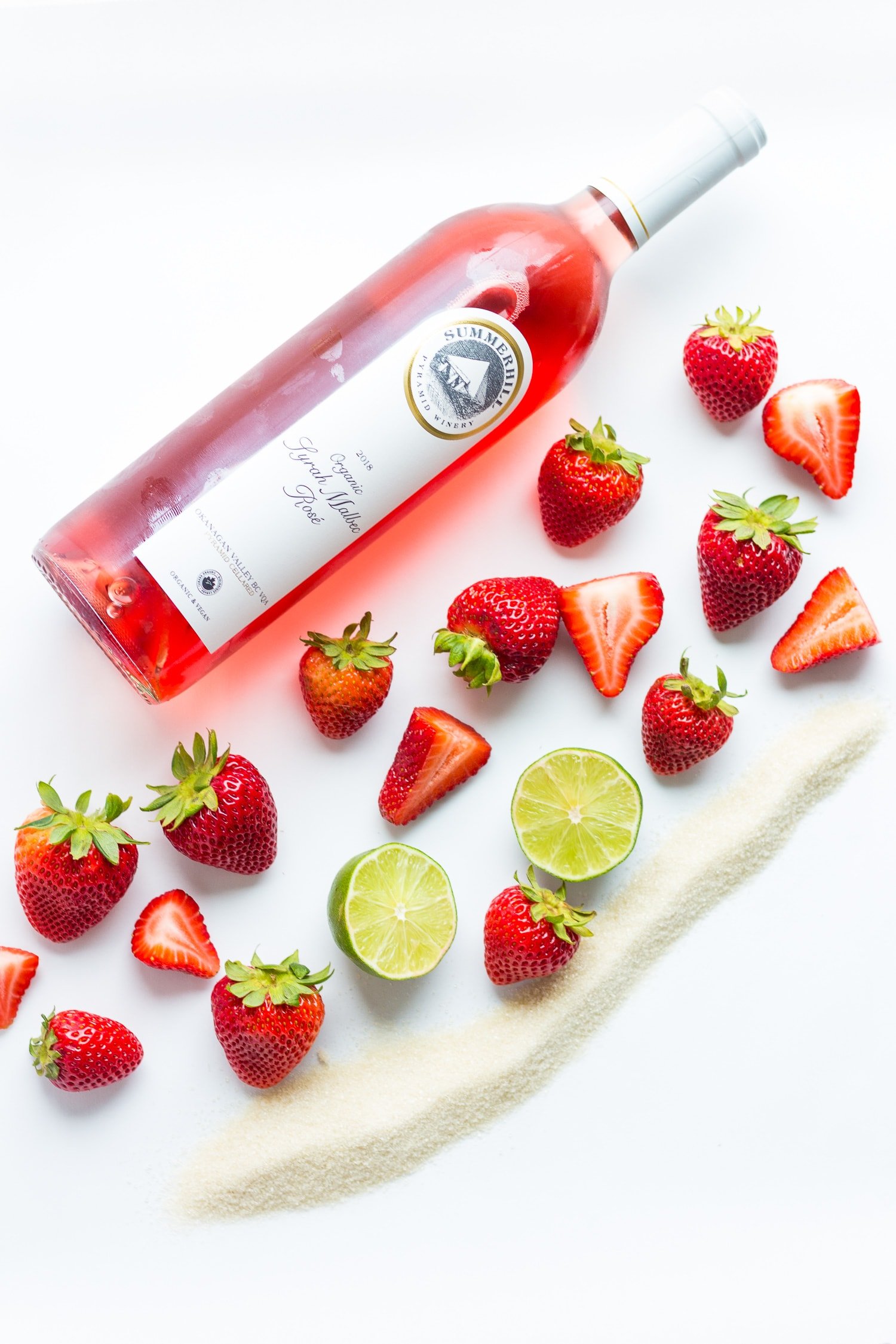 How To Make Strawberry Frosé
To make this Strawberry Frosé, simply…
Blend Baby Blend: Throw all the ingredients in a blender and blend until smooth.
Churn It Up: Pour the blended mixture into an ice cream maker and churn until it is a thick slushy texture. (It took my ice cream maker about 20 minutes on the sorbet setting).
Enjoy!: Pour into a glass, garnish with a strawberry and fun reusable straw. Now sit back, put your feet up and enjoy! 😎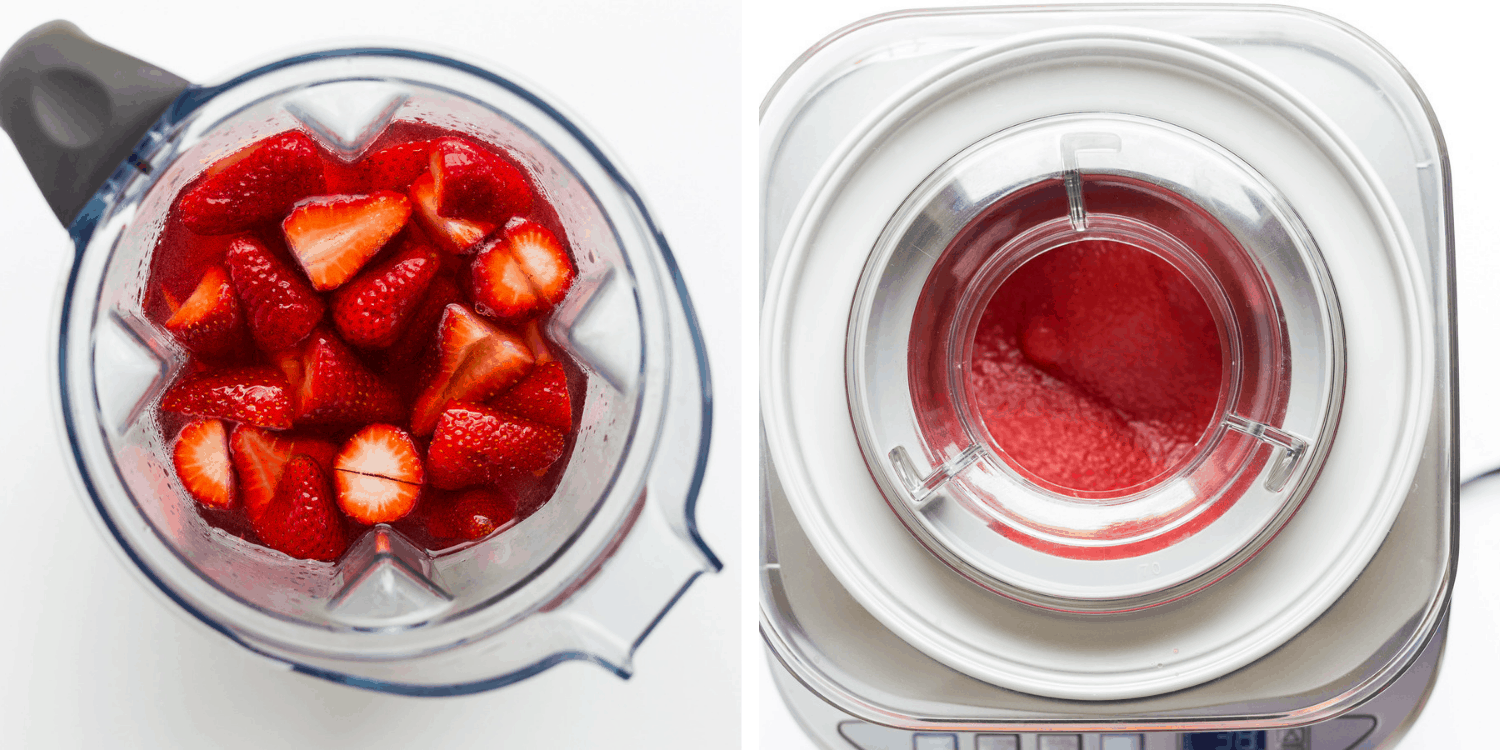 Equipment Needed:
Blender: You will need a blender to blend up the mixture. Most blenders should be able to tackle this mixture but if you are looking to add a high powered blender into your life, I love this one.
Ice Cream Maker: This recipe is one of my favourite easy ways to use an ice cream maker. It creates the perfect slush texture. You could also make these in a high powered blender by freezing your fruit or using ice cubes (which will water it down) but I love the texture in the ice cream maker. I used this one.
Reusable Straws: Frozen cocktails are more fun to drink through a straw. Reusable straws are environmentally friendly, beautiful and come in many options (stainless steel, glass, silicone, etc). For rose gold reusable straws like those used in the Strawberry Frosé photos, there are lots of options on Amazon: US | Canada.
More Summer Drinks
Here are a few more refreshing summer drinks to check out…
Looking for more strawberry recipes? Here are some Easy Strawberry Recipes that you need to try!
Print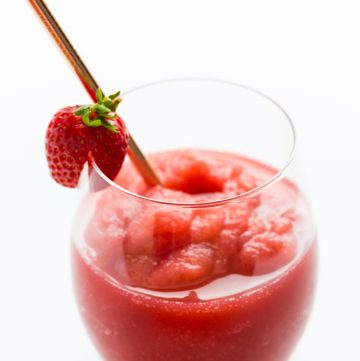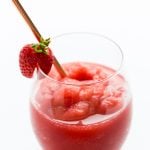 Strawberry Frosé | Frozen Rosé Slushie
---
---
---
---
⬇ PIN it for later! ⬇