Take the struggle out of packing lunch boxes with this simple formula! Includes lots of easy and healthy lunch box ideas to make packing lunches a breeze.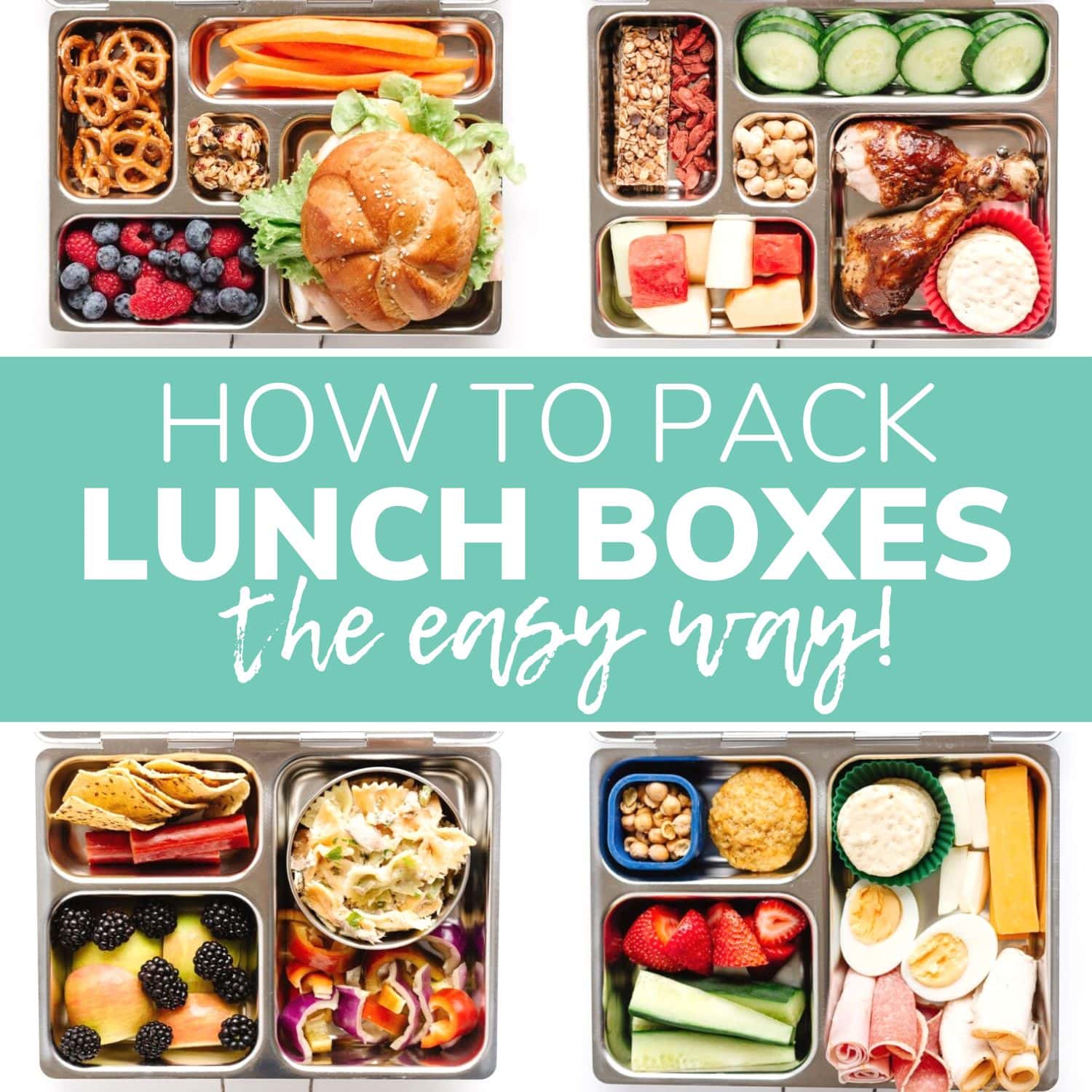 Raise of hands if you like packing lunch boxes! I have a feeling that very few of you raised your hands. 😉 The trick is to keep it simple! Use the lunch box packing formula and list of ideas below to quickly make easy and healthy lunches. If you prefer visuals, make sure to check out these lunch ideas for kids to see the formula in action!
By all means, if you find joy in creating elaborate themed lunch art, then go for it! That's incredible! I attempted to be that person for a total of two days when my kids started school before realizing that I do not want to spend all my time making school lunches.
Instead, I started to use this easy formula when packing lunch boxes for my kids. They know it so well by now that they naturally do it themselves when selecting what to pack. This formula can also be applied to packed lunches for adults as well.
Lunch Box Packing Formula
Keep it simple with this formula:
Main + Fruit + Vegetable + Snack / Treat
Simply select 1 or 2 items from each section! Bento-style lunch boxes make applying this formula a breeze (but are not necessary). I just fill each of the compartments with one of the formula components and I am done. Alternatively, I fill a thermos with a hot "main" and then place the remaining components in separate containers.
Here are my favorite lunch boxes and accessories.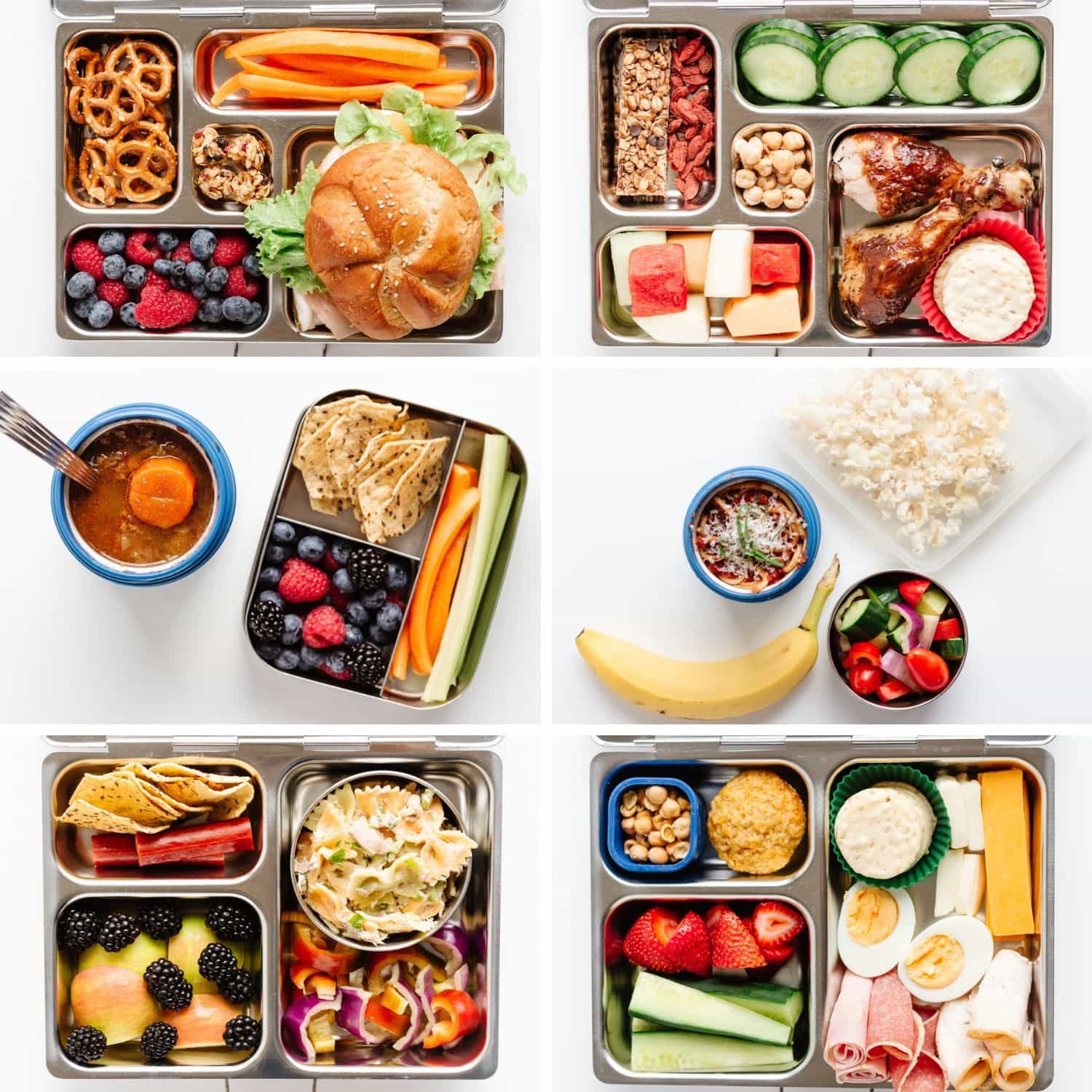 Ideas
So now you have the formula but you might still be wondering what exactly to put in the lunch box. Here is a list of some ideas for each section of the "Lunch Box Packing Formula".
Main Ideas
Leftovers!!! (utilize those dinner leftovers)
Hearty salads (pasta salad like this Chicken Macaroni Salad or tuna pasta salad, taco salad, Cobb salad, Nicoise salad, Caesar salad with chicken, etc)
Homemade Lunchables (crackers, meat and cheese)
Quesadillas
Sandwich or a wrap
Roasted chicken drumsticks (leftover from dinner or from store bought rotisserie chicken)
Meatballs (leftover German Frikadellen are also a fun option)
Fish cakes or salmon/tuna patties
Pita + hummus
Naan bread pizza or English muffin pizza
Frittata or quiche
Sushi
Hot food option (soup, stew, pasta, chili, curry, fried rice, oatmeal, etc.)
Sausage Rolls (like these Chicken Sausage Rolls with hidden veggies)
Fruit Ideas
Berries (strawberries, blueberries, blackberries, raspberries)
Grapes
Orange / Mandarin
Apple or Pear
Melon (watermelon, cantaloupe, honeydew)
Banana
Pineapple
Stone Fruits (cherries, peach, nectarine, plum, mango, apricot)
Kiwi
Apple sauce (or other fruit sauce or stewed fruit)
Vegetable Ideas
Carrot sticks
Celery sticks
Bell pepper
Cucumber
Sugar snap peas
Grape or cherry tomatoes
Broccoli or cauliflower florets
Kale chips
Side salad
Fermented veggies
Roasted veggies
Pickles or olives
Grab your printable: Sign up below to receive the packing formula and lunch ideas all on one handy printable sheet.
When To Pack Lunches
Pick a time that works best for you and your schedule! Some people prefer to pack lunch boxes in the morning and some in the evening. My preference is to pack lunches while preparing dinner. I haven't cleaned up the kitchen yet and I usually have little pockets of time while things are cooking. Then I just place the lunches in the fridge and it makes mornings a lot smoother.
Which Lunch Boxes & Containers Are Best?
Having some great lunch gear makes packing lunches much easier! Here are my recommendations for lunch boxes and accessories that are fun, functional and reusable.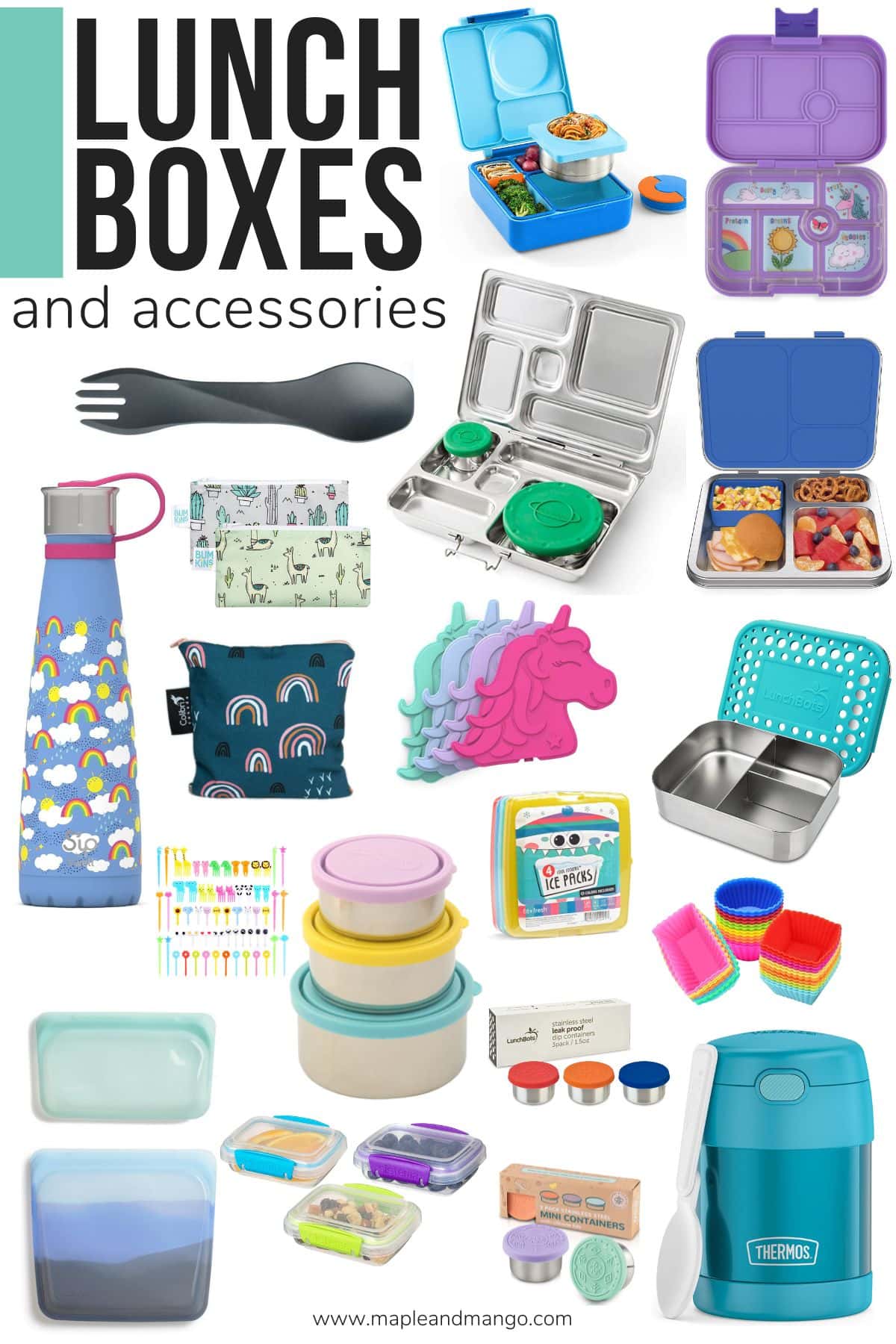 See The Formula In Action
Ready to see this simple lunch box packing formula in action? Check out these easy lunch box ideas for kids (includes pictures of each lunch idea).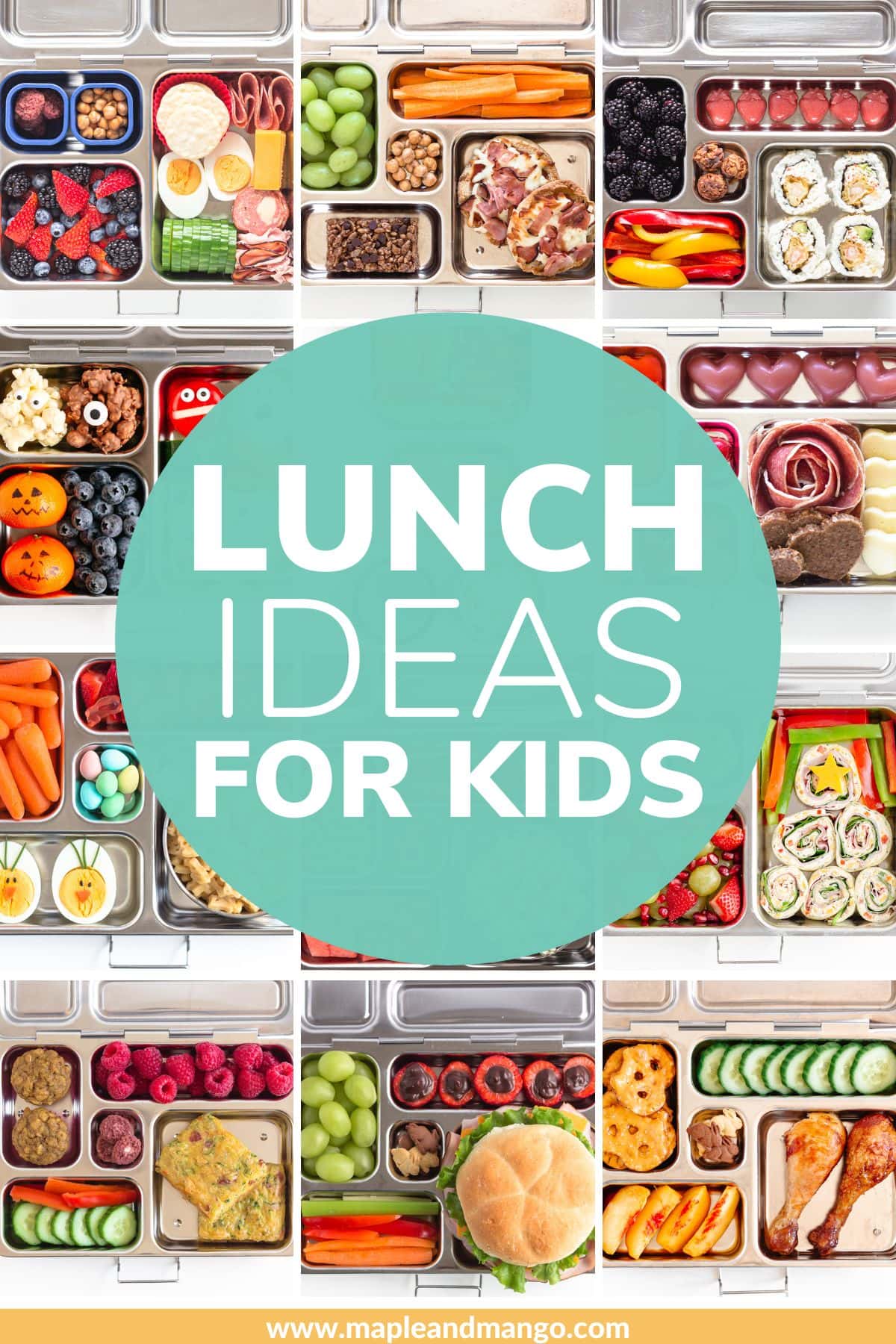 Happy lunch box packing! I hope this simple formula is as helpful for you as it has been for me. Make sure to tag me on Instagram if you share any lunch boxes using this formula. I would love to see them!
⬇ PIN it for later! ⬇