Looking for healthy after school snacks that your kids will love? Choose from 40 options – something for everyone! Lots of fun healthy snack ideas for kids including both sweet and savory options.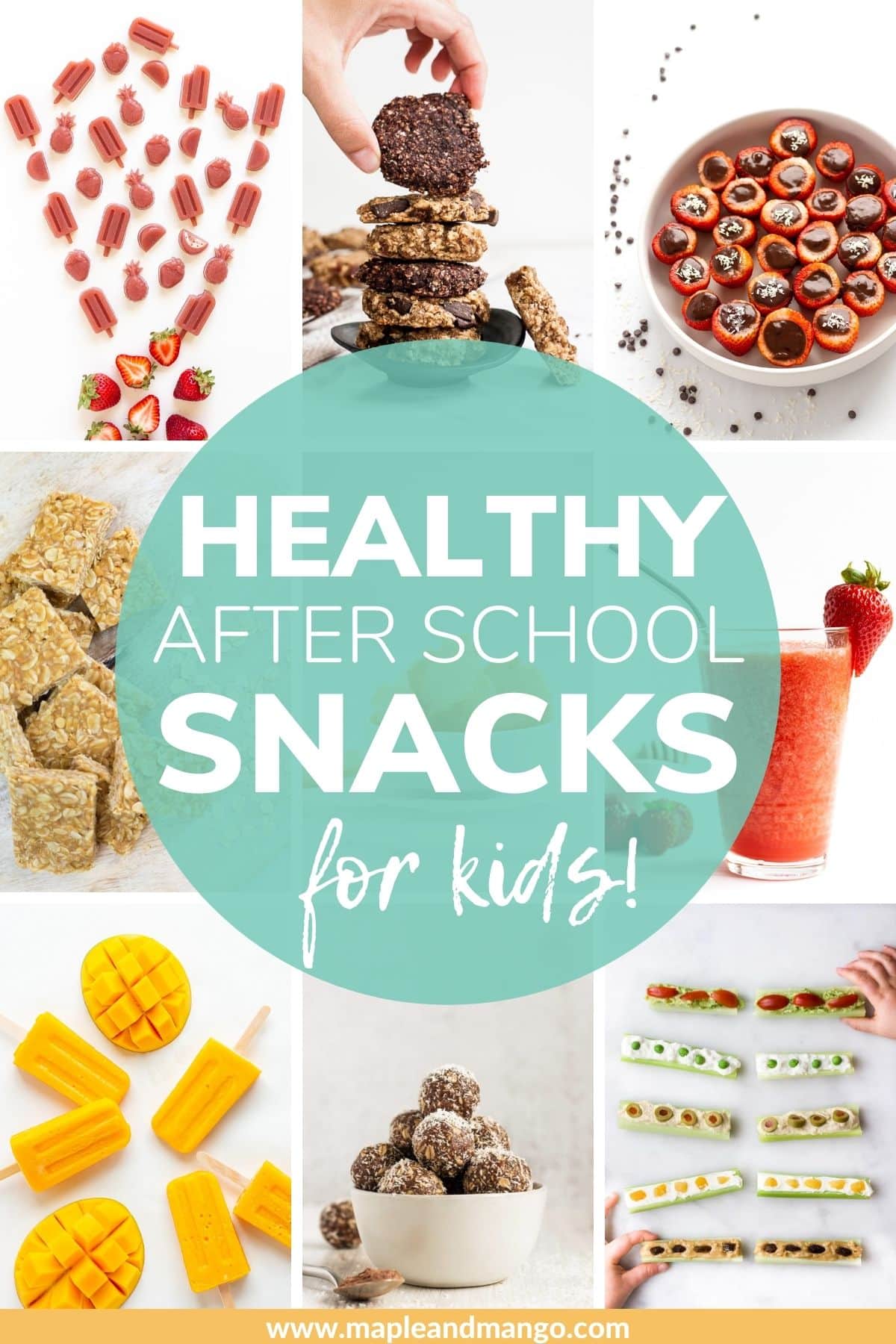 Are your kids hungry when they get home from school? I bet most of you are enthusiastically nodding your head "yes". That was a silly question!
Healthy basics like cut up fruit or veggies and dip make excellent after school snacks. But sometimes it's nice to add a few fun snacks into the mix (that also just happen to be healthy – don't tell the kids!).
Need some ideas? Here are 40 fun and healthy snack ideas that your kids will love. Also perfect for adults so it's a win-win!
These after school snack ideas are made from real food ingredients and most can be prepped ahead of time which makes them easy for kids to grab. Some of the nut-free options could also serve double duty and be packed into a school lunch. Speaking of packing lunch boxes, check out these easy lunch box ideas if this is something you struggle with.
Plan ahead
Plan out some snacks for the week so that you can add the ingredients to your grocery list.
The ideas below include both quick and easy recipes as well as make ahead options that are ready for kids to grab throughout the week. You could meal prep a snack or two ahead of time or turn it into a fun cooking activity with your child!
40 Healthy After School Snacks That Kids Will Love
These kid friendly snacks are all made from real food ingredients. Let's get started with a wide range of incredible sweet snacks and then move on to some delicious savory options.
Fun Fruit Snacks
These recipes will transform standard fruit into fun and delicious snacks that your kids (and you too!) won't be able to get enough of.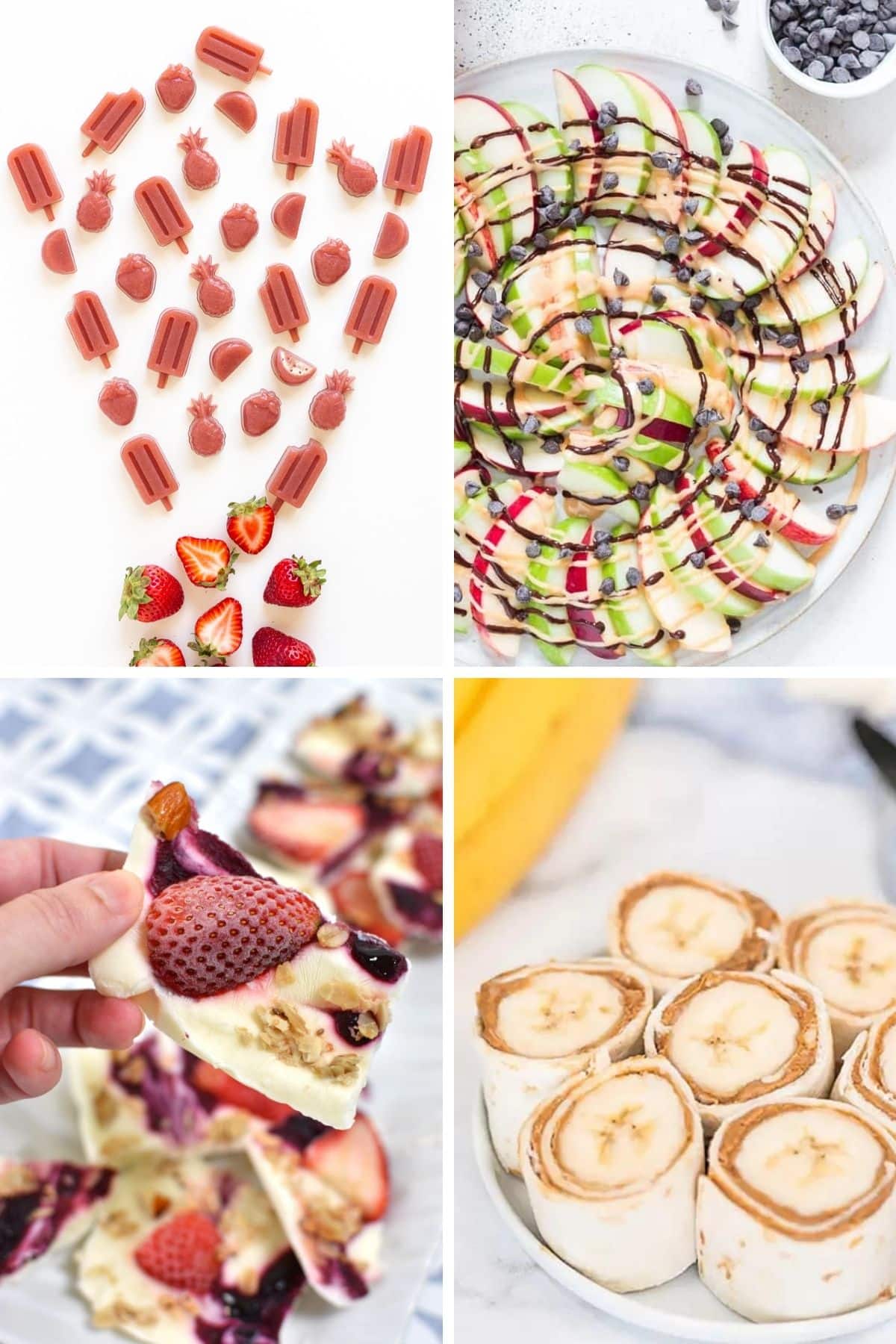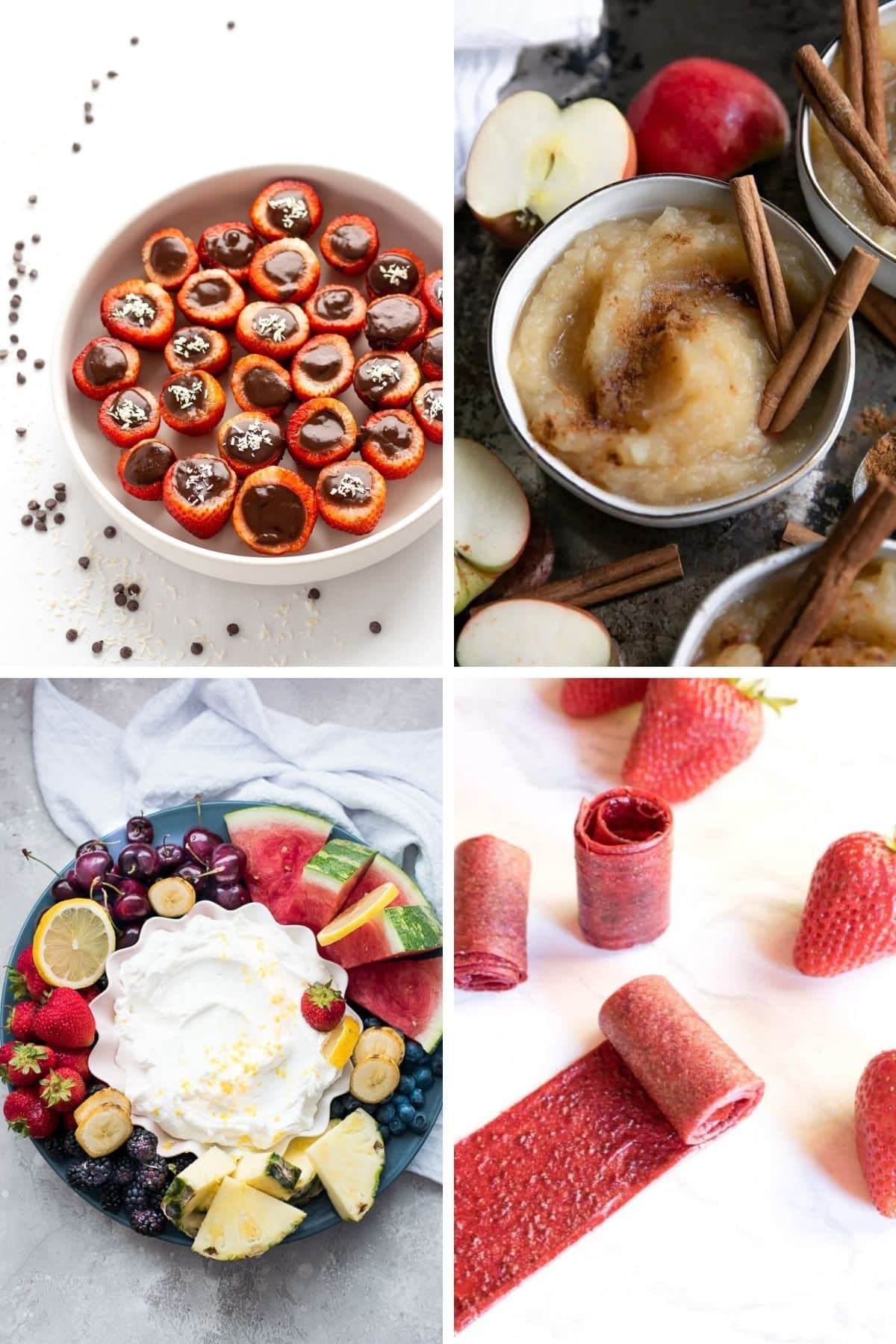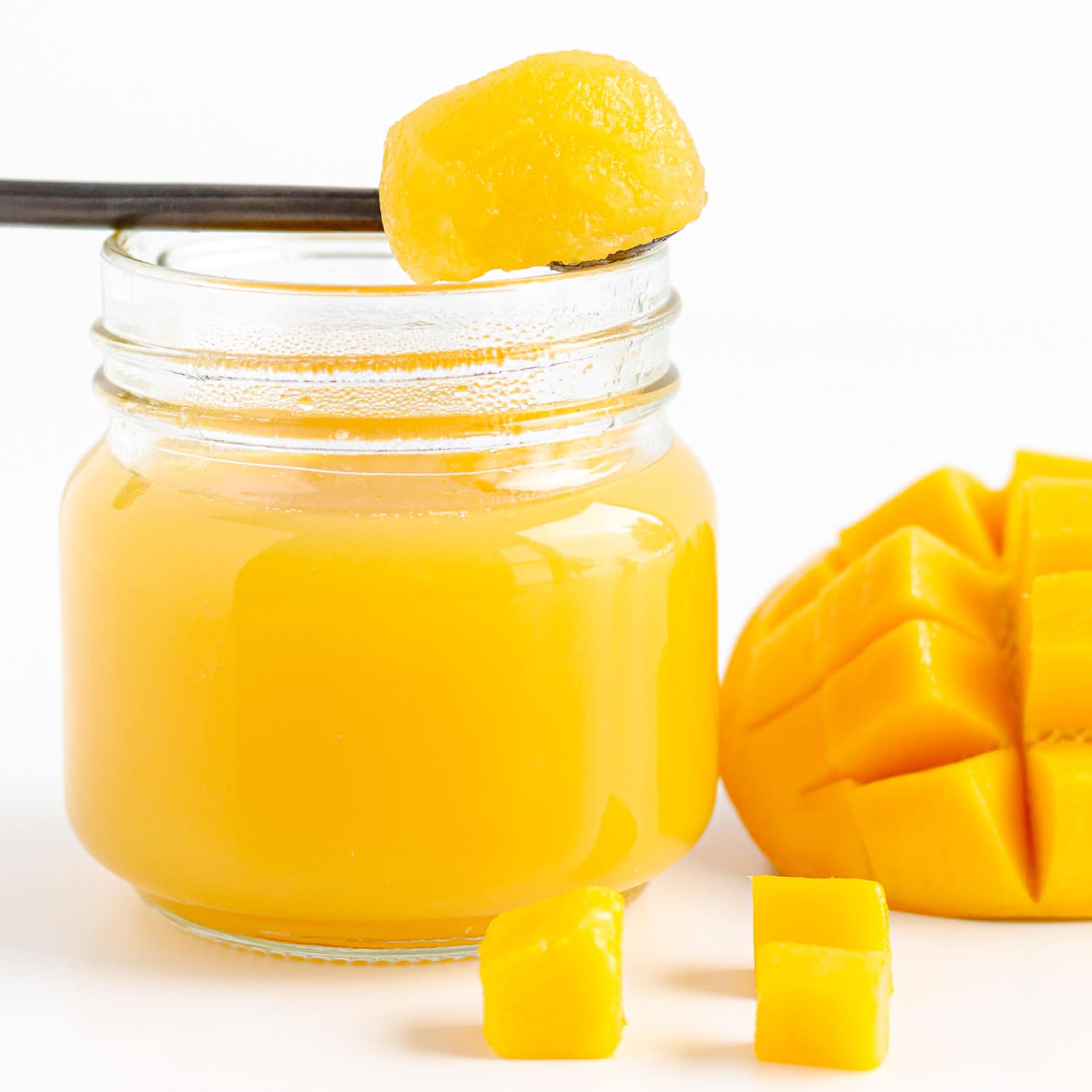 Homemade Popsicles
What kid doesn't love popsicles? The best part of making homemade popsicles is that you can incorporate a variety of fresh and healthy ingredients. They are also super easy to make! You can simply freeze your favorite smoothie mixture, yogurt or pureed fruit. Or have fun and get creative! Check out my favorite popsicle molds and these yummy popsicle recipes featuring fresh fruit!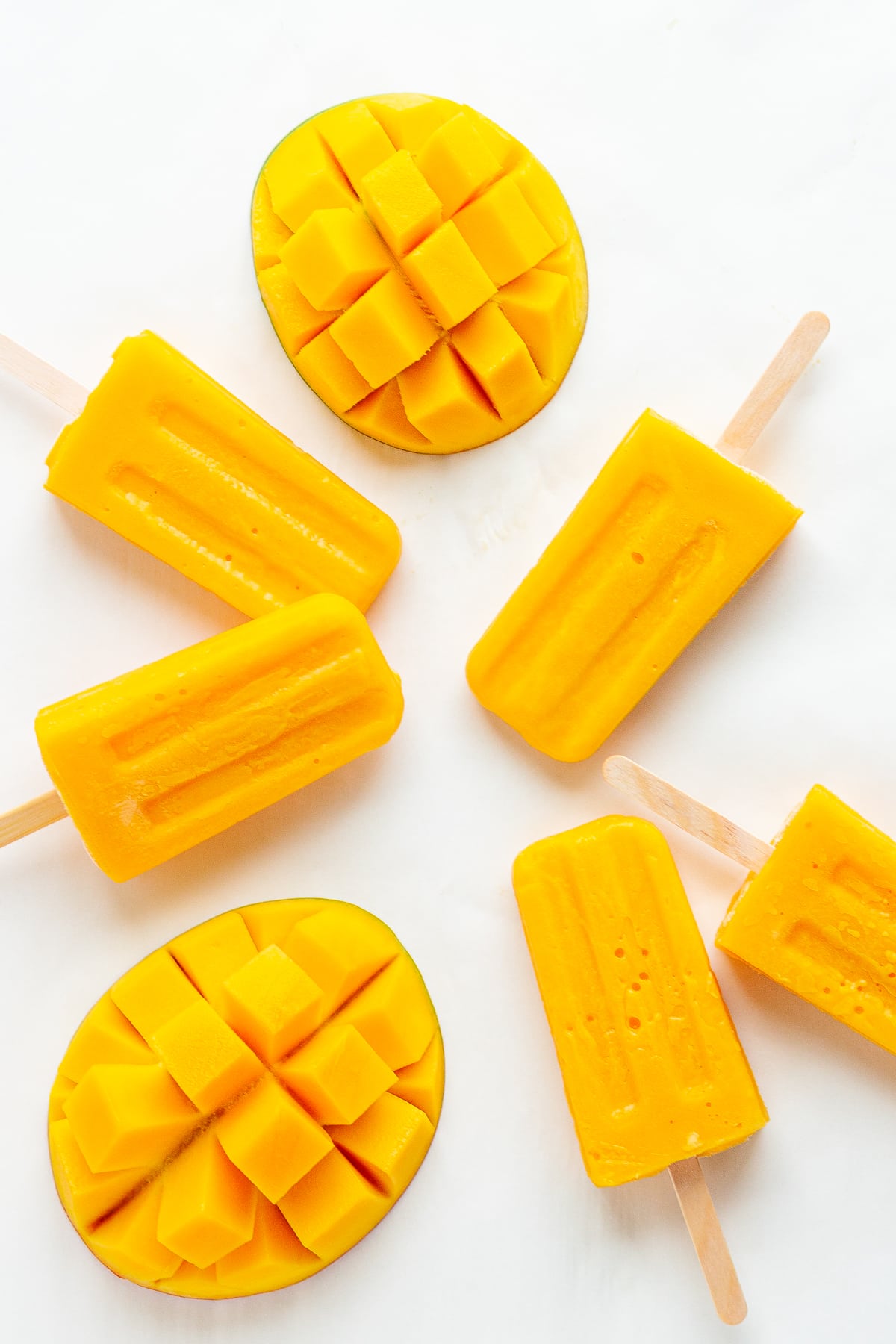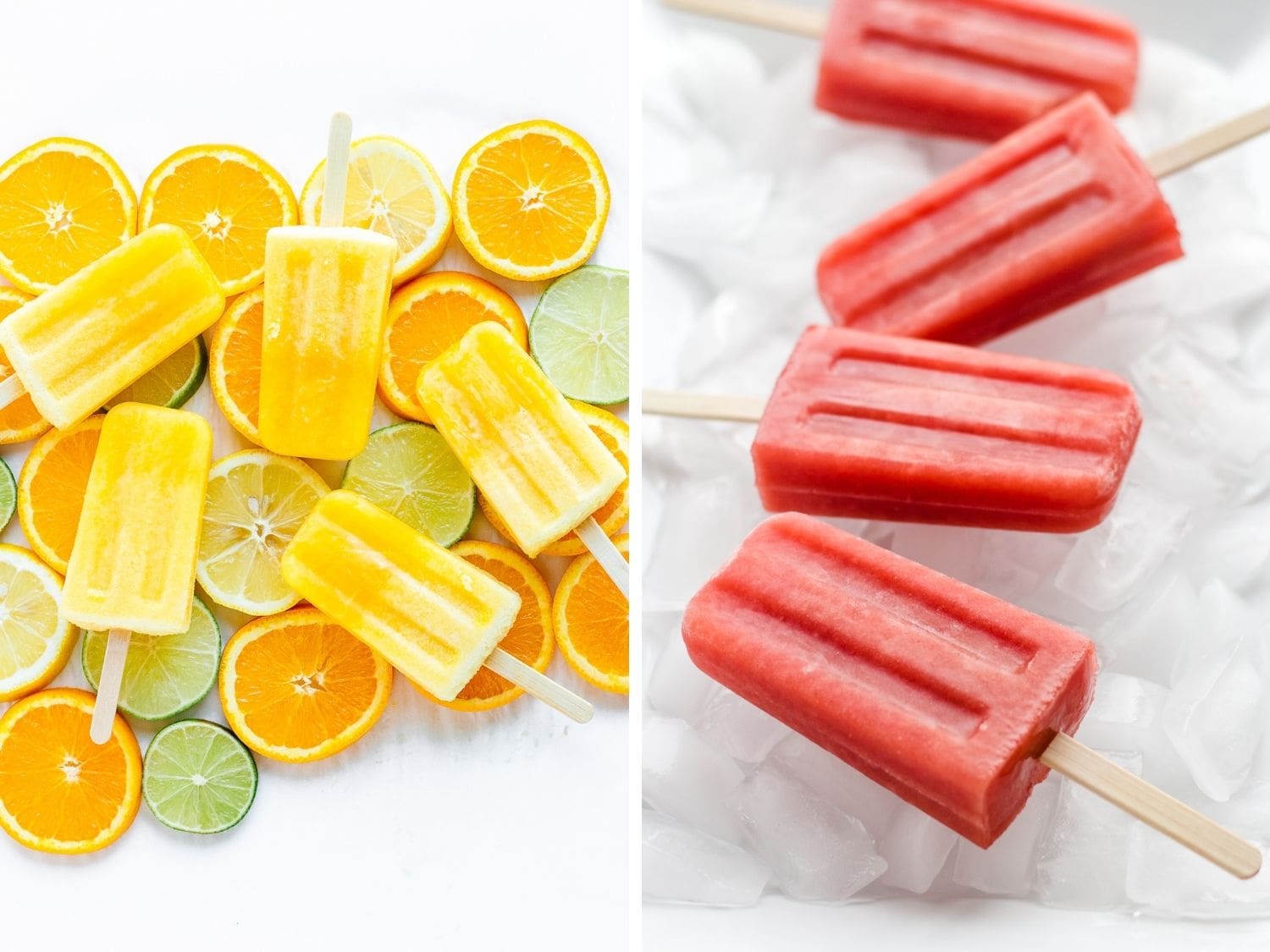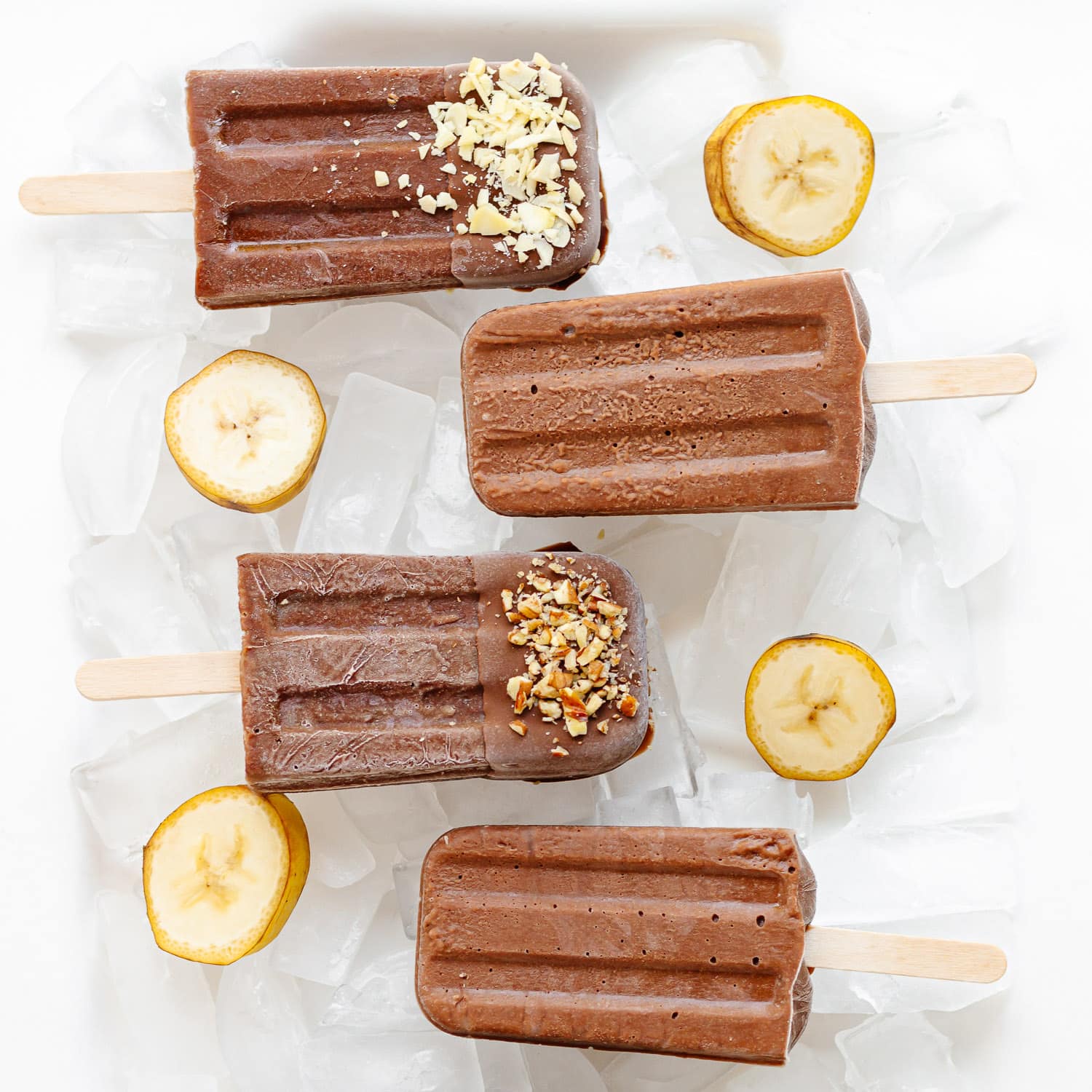 Cookies + Muffins + Bars
Kids love baked goods! These cookies, muffins and bars are all made from real food ingredients, making them a healthy snack option.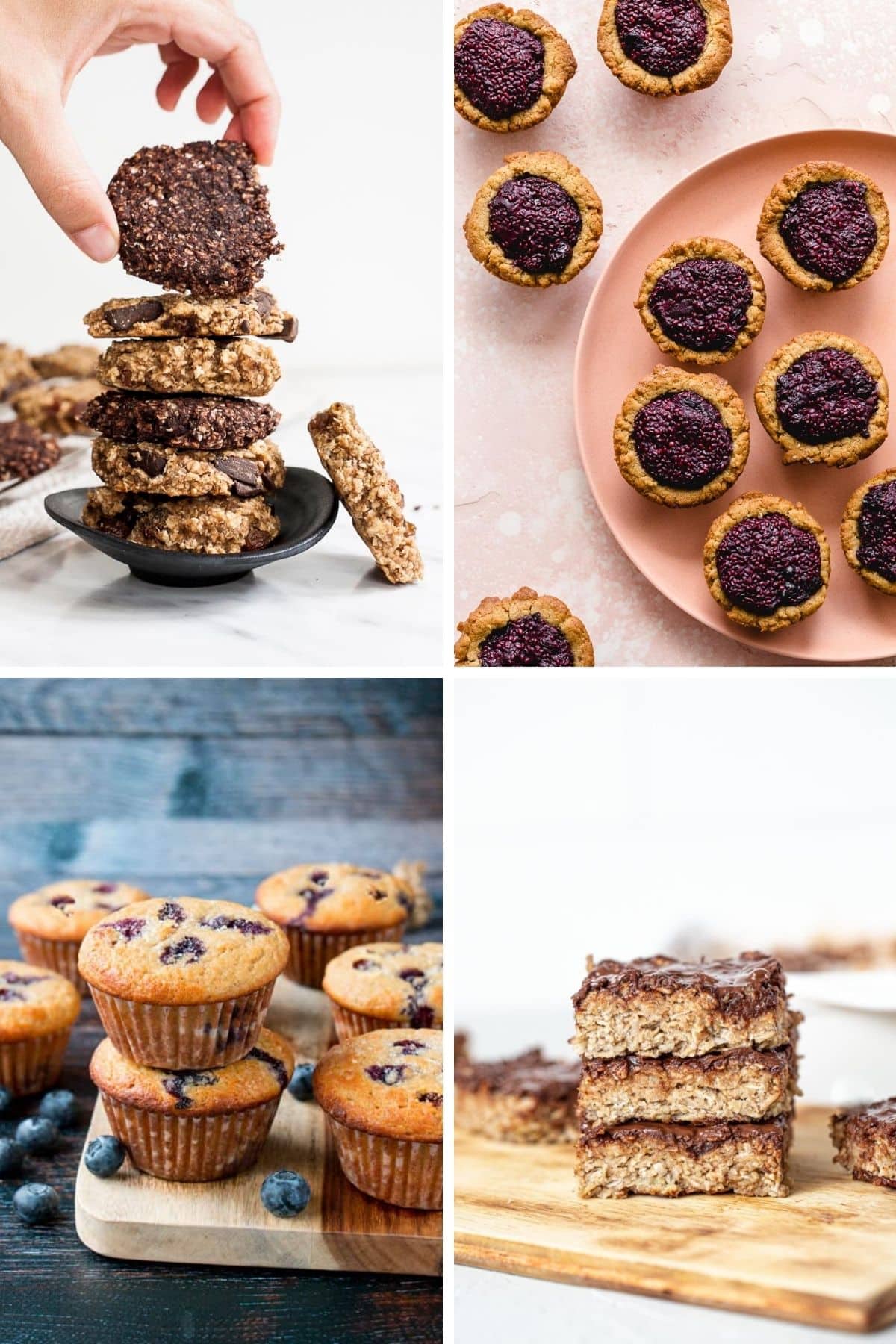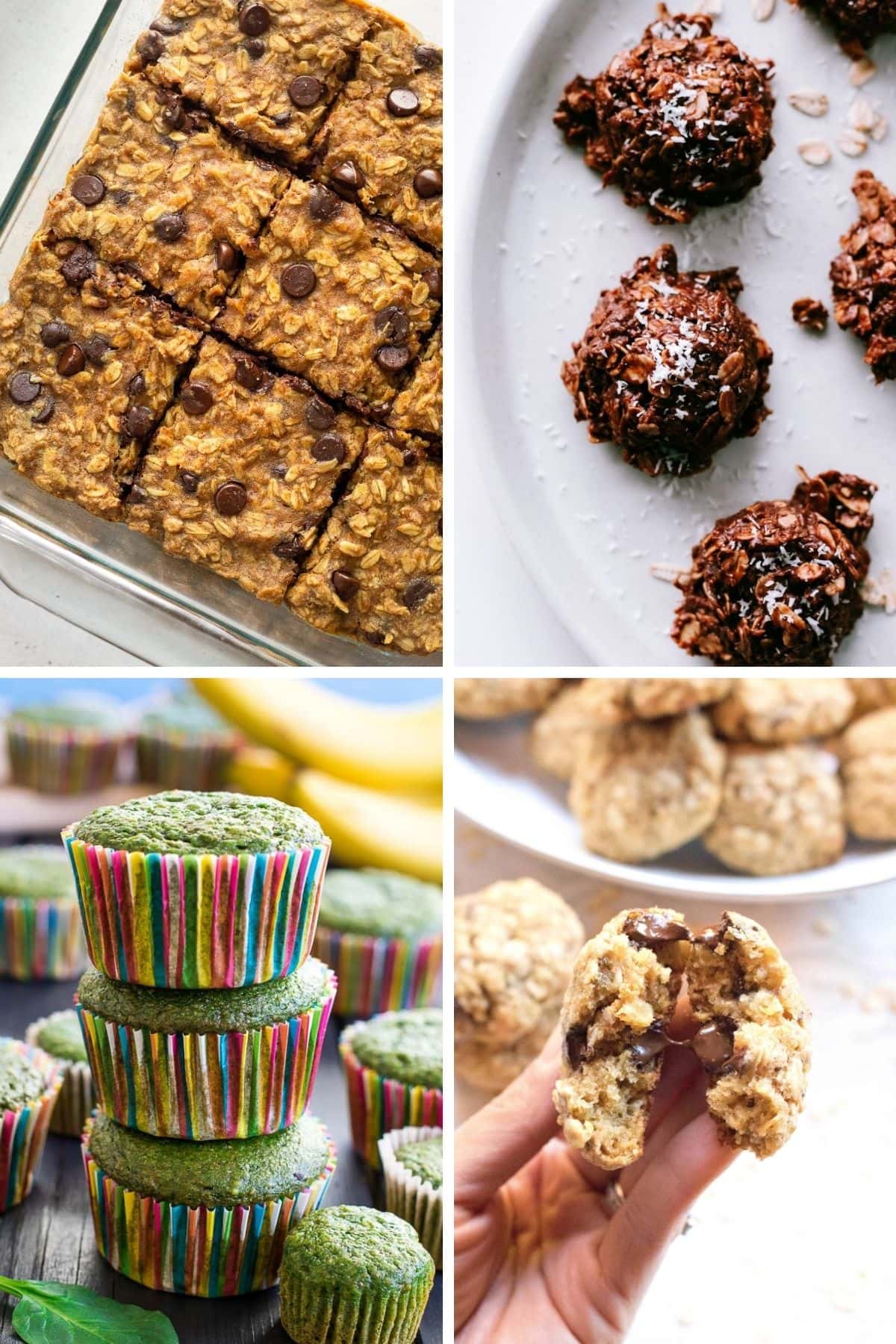 No Bake Bars + Balls
These delicious bars and balls are quick and easy to make – no baking required!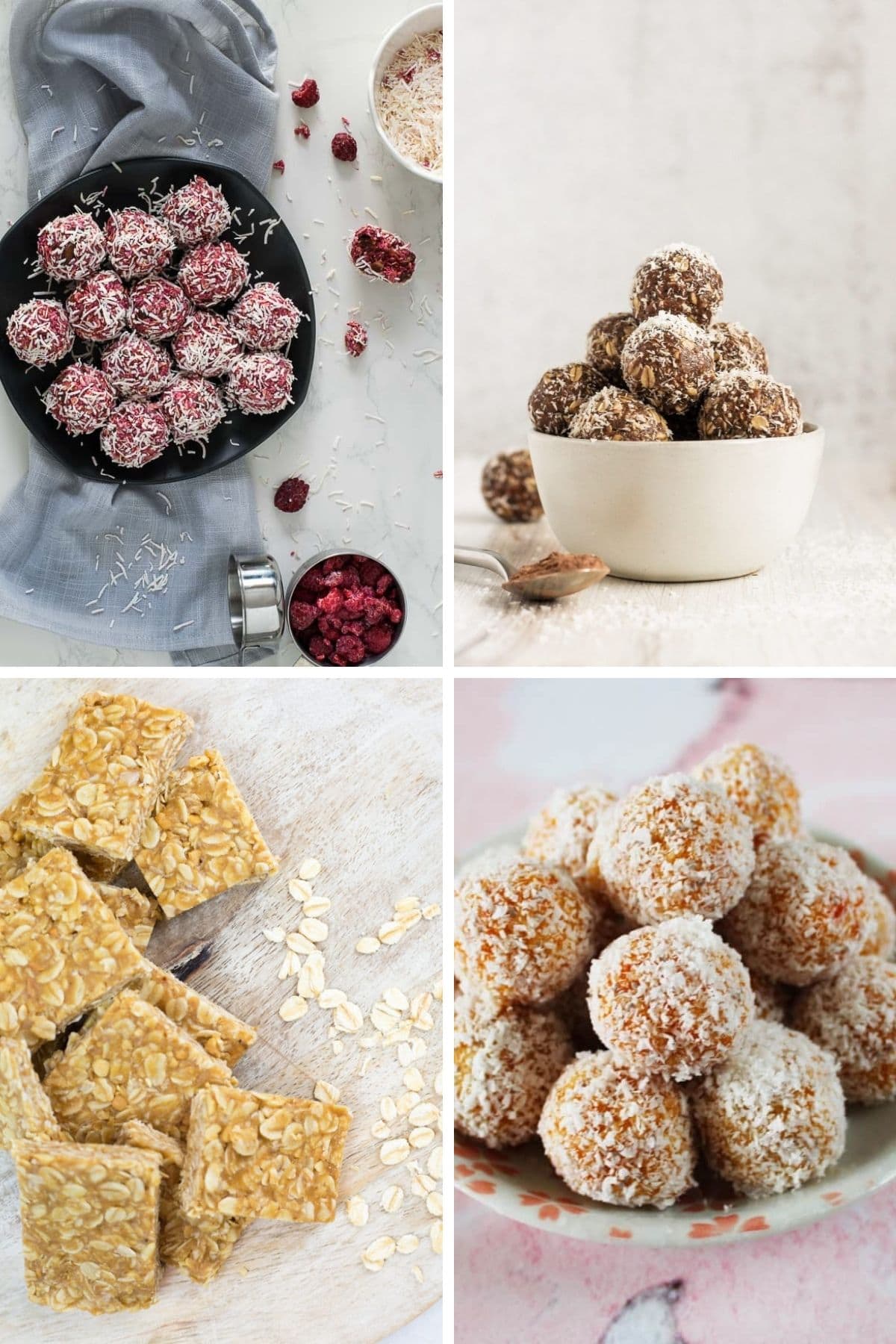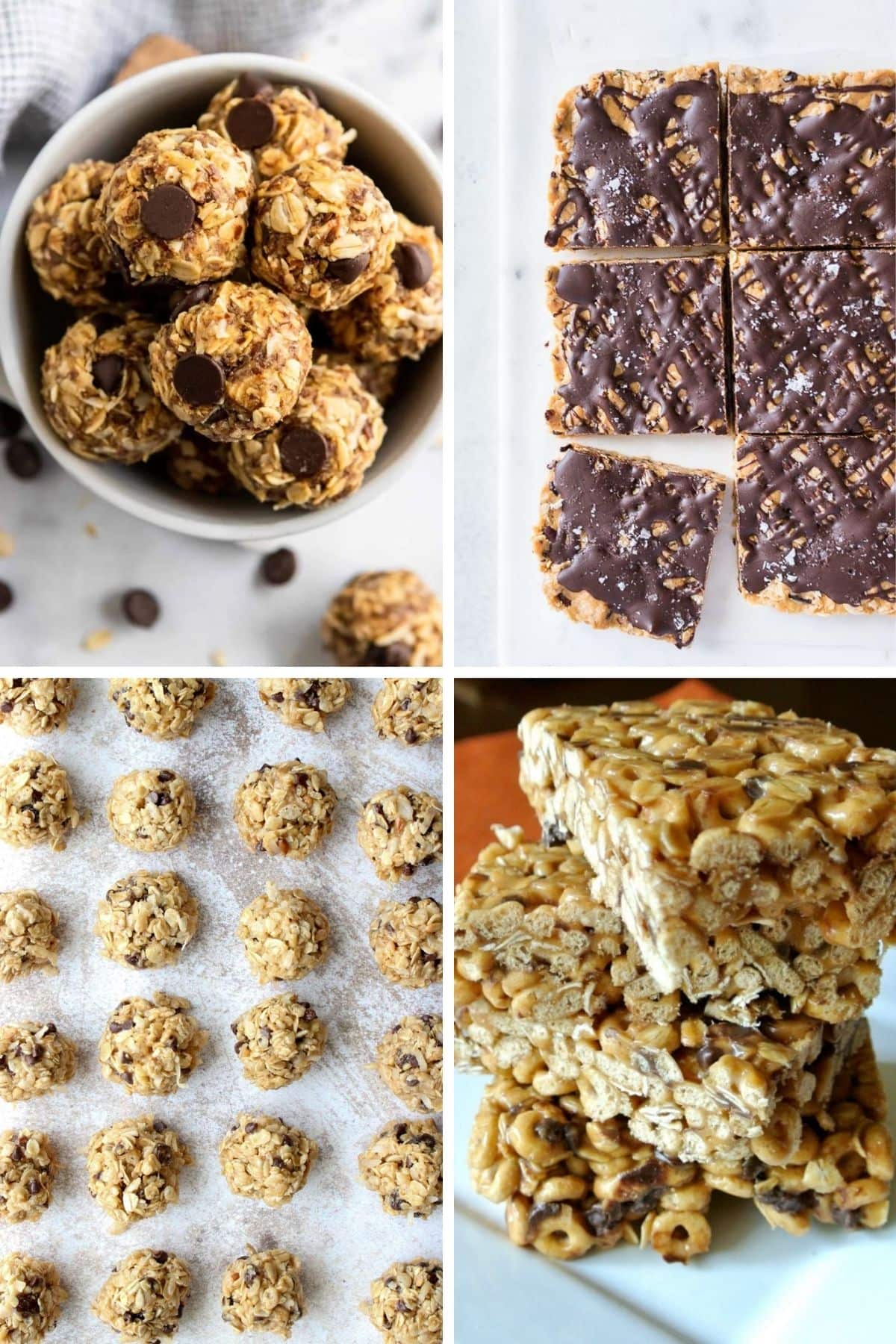 Overnight Oats + Rice Pudding
Overnight Oats are prepped ahead of time, making them a great "grab and go" after school snack. Or for something truly comforting, try the German Milk Rice Pudding!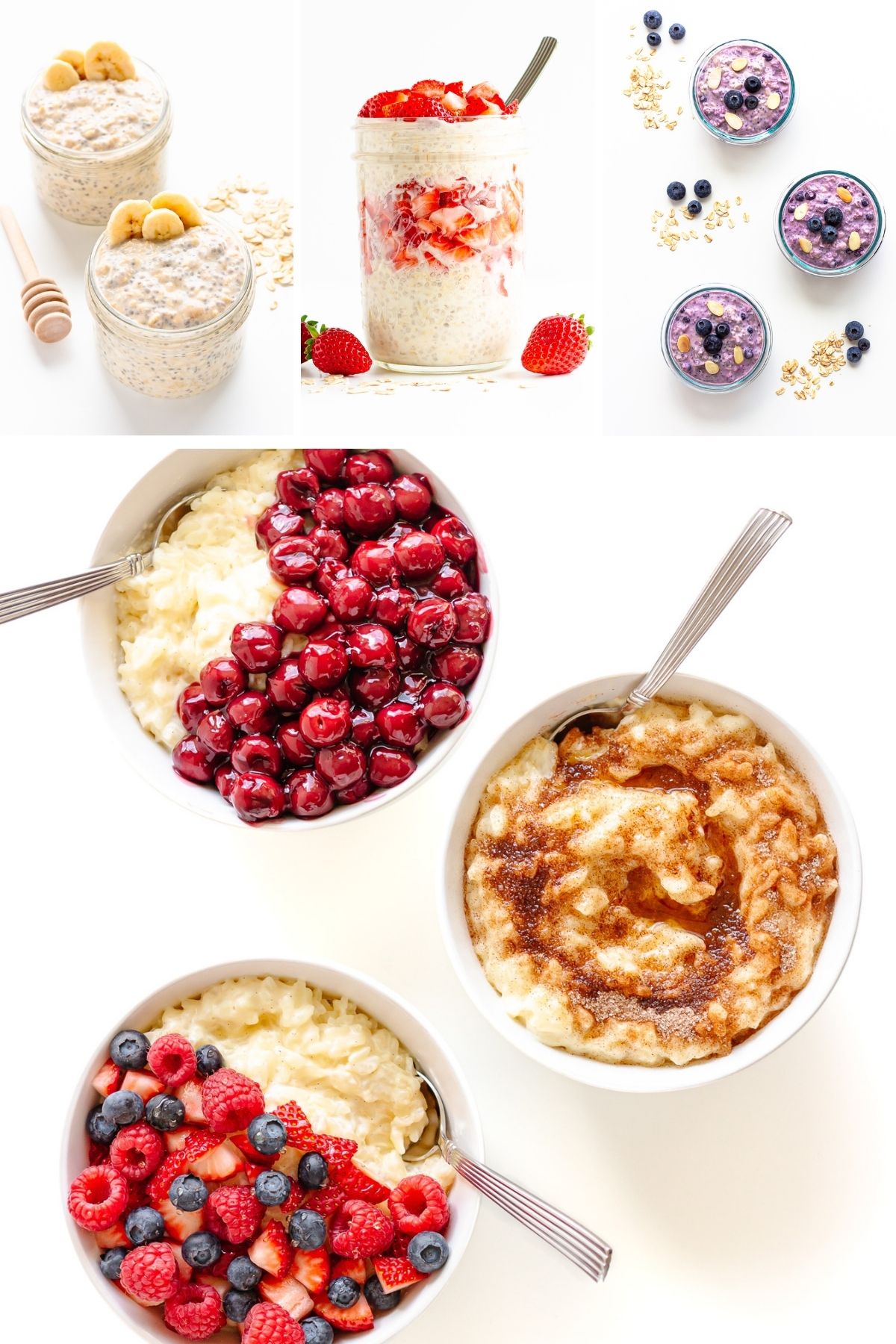 Smoothies + Slushies
Blending up a smoothie or slushie is a quick snack option that you can pack lots of healthy ingredients into. There are tons of combinations that you can blend up. To get you started, here is a healthy slushie recipe and easy smoothie that kids will love!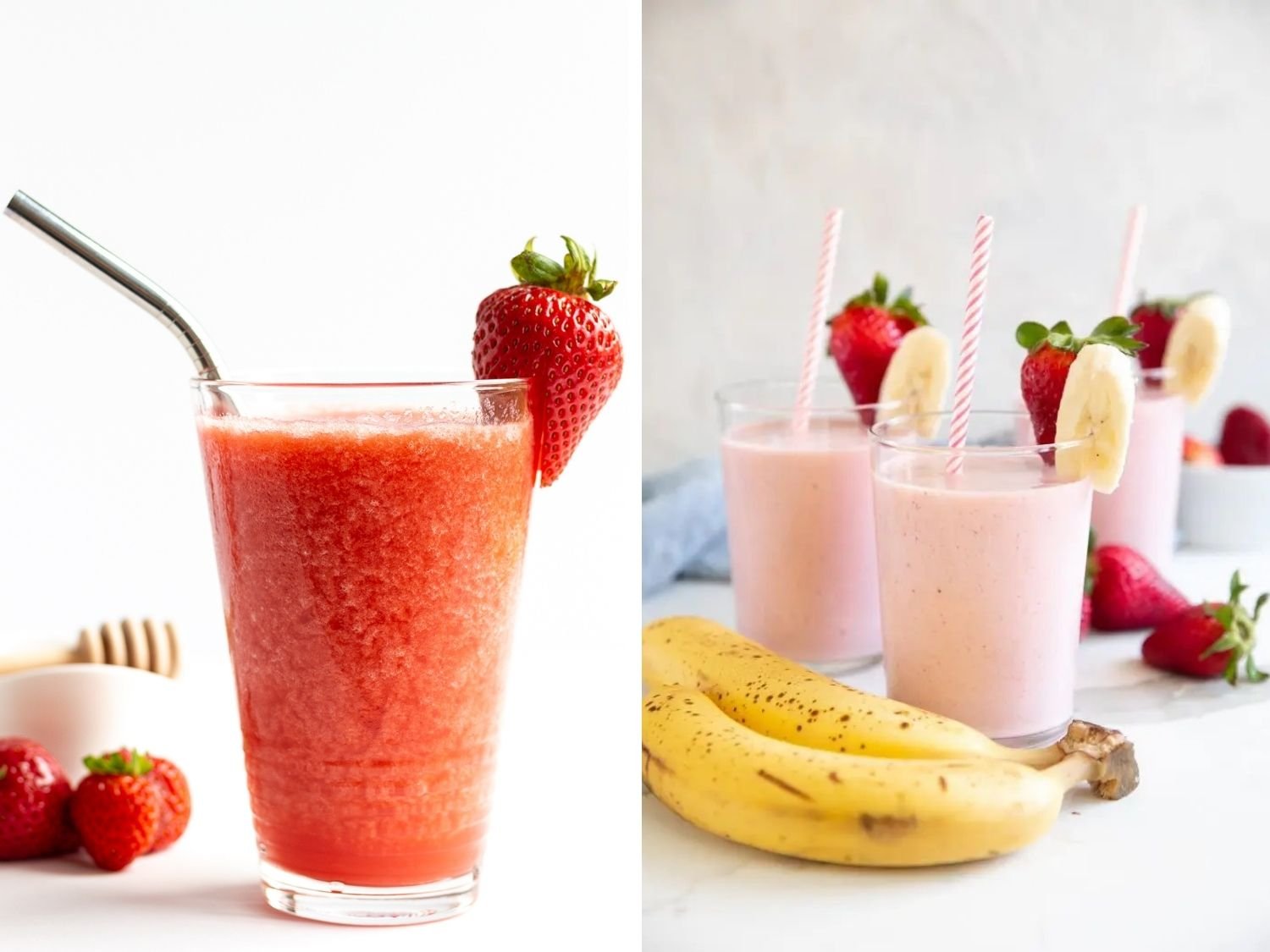 Healthy Savory Snacks For Kids
Let's move on to some savory after school snacks now. First up, we have two classics. The first is "ants on a log" with a variety of topping options to choose from. The second is some good old hard boiled eggs which can be kept in the fridge for a quick, high protein snack. Make them fun for kids by drawing some silly faces on them or get your kids to do it (snack and art activity rolled into one!).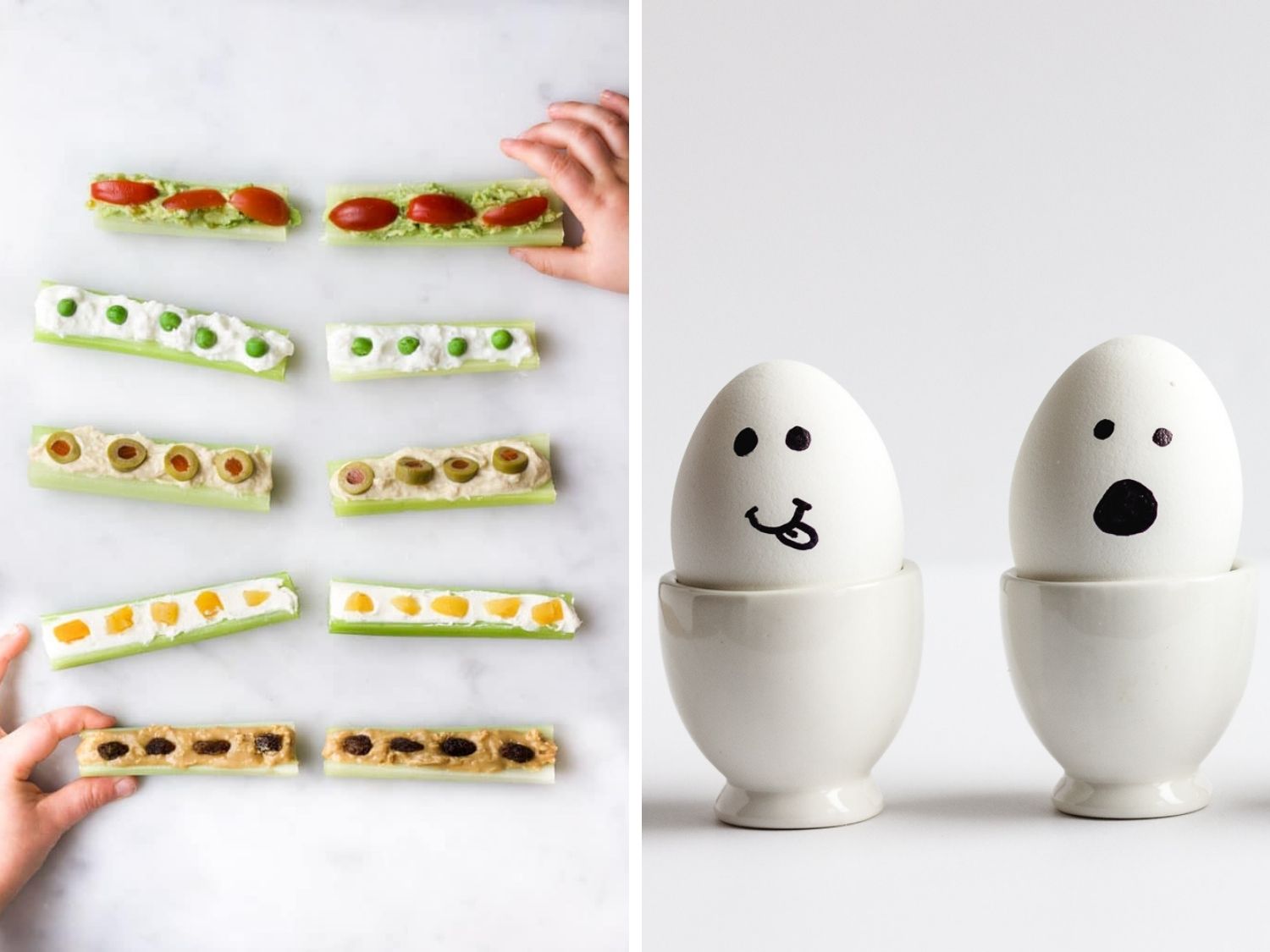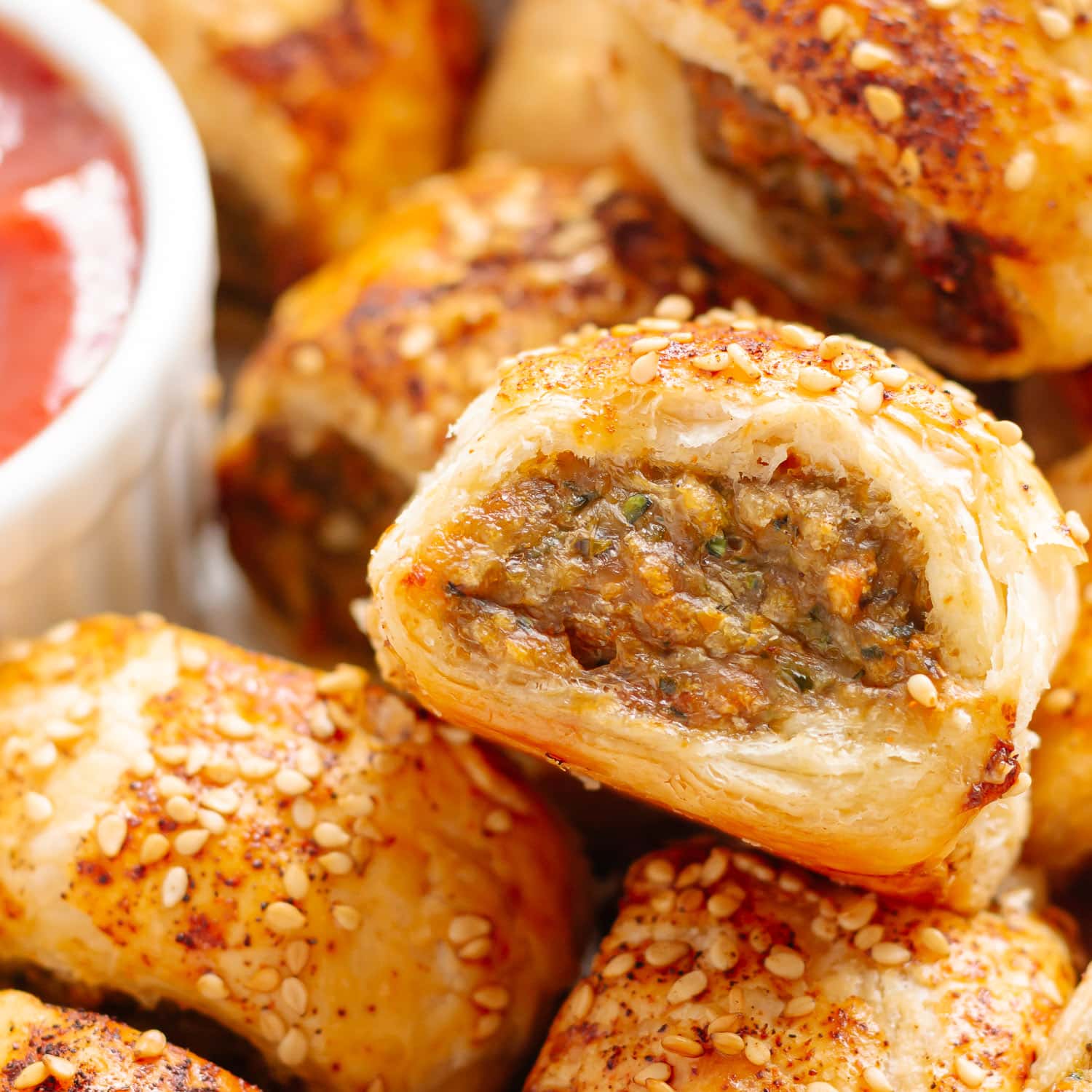 These snacks are all delicious options for kids who love savory snacks!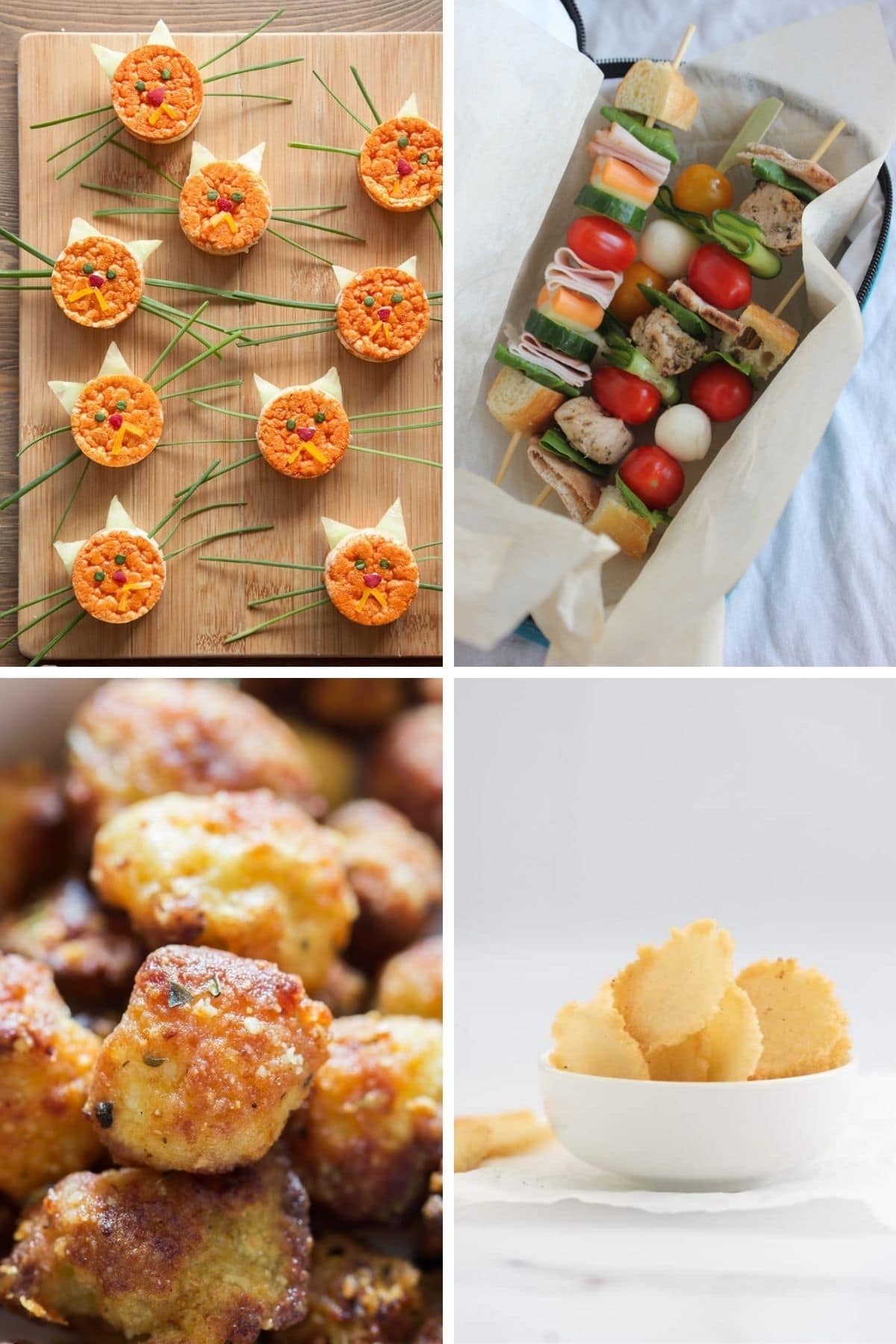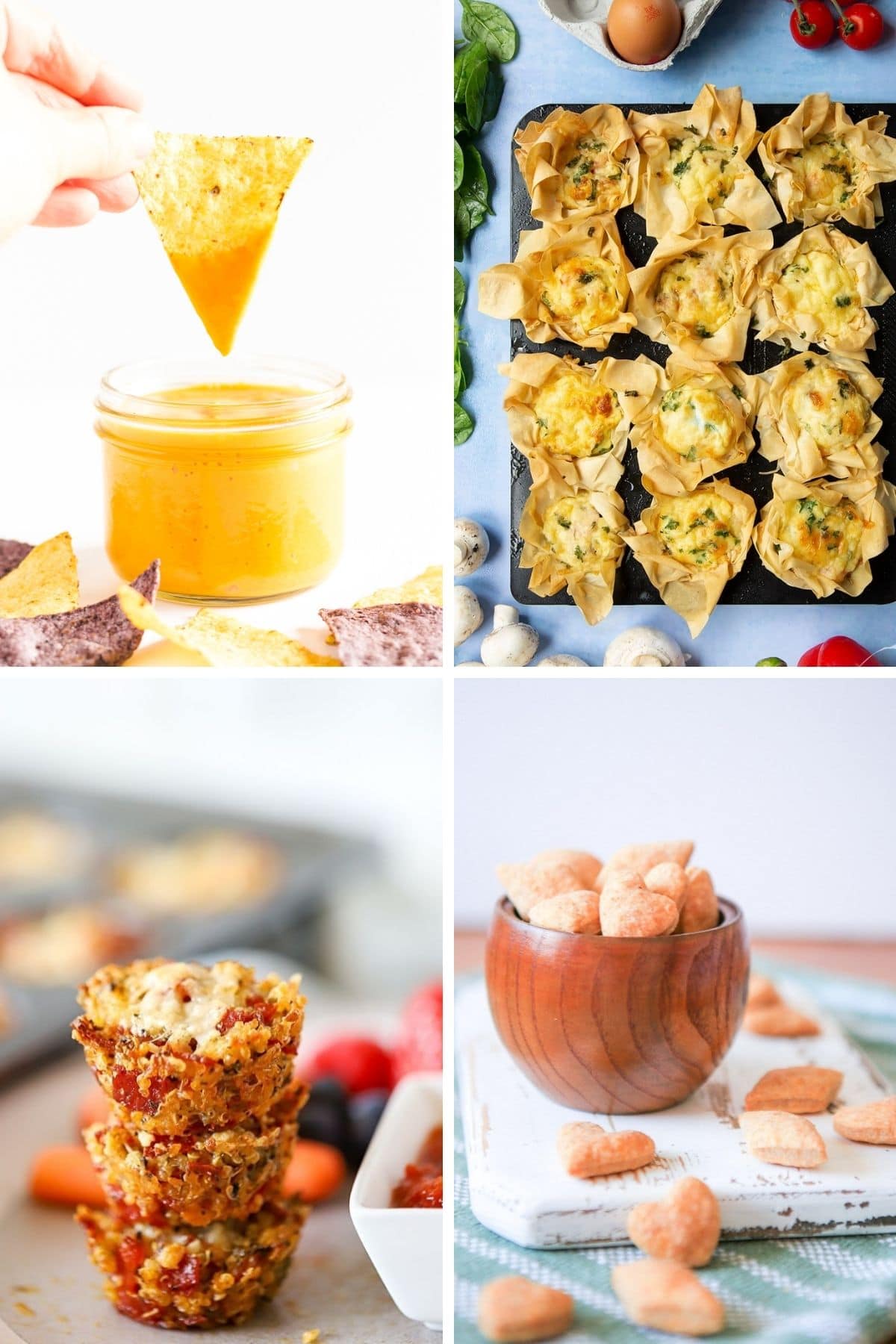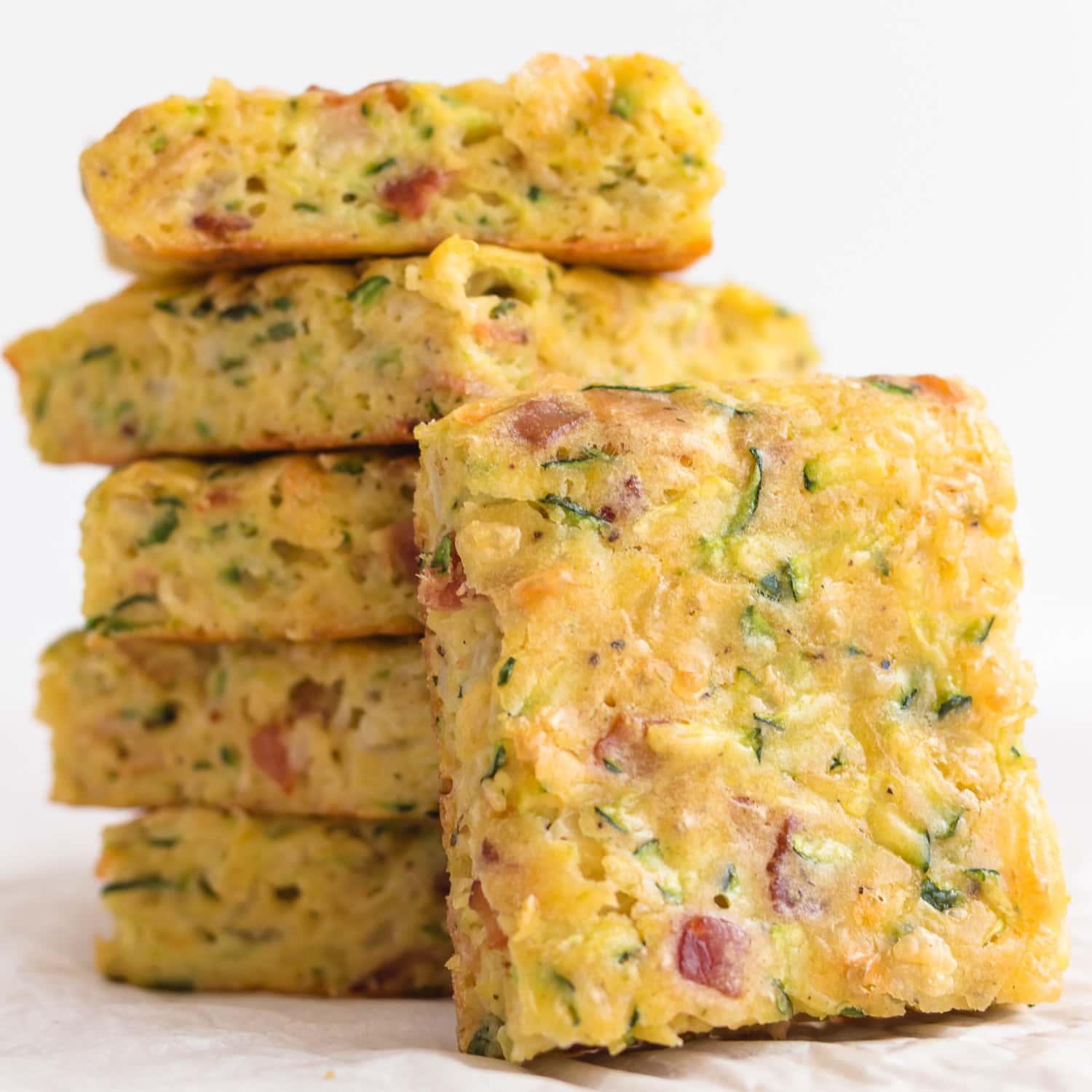 Healthy Packaged Snacks
Homemade snacks made from healthy ingredients are always a great choice but sometimes our busy lives and hectic schedules require some easy grab and go options. Packaged snacks can still be a healthy option for kids since there are lots of products available made from real food ingredients. Here are some of my favorite healthy packaged snacks for kids (great for adults too!).
What are your favorite healthy after school snacks for kids? Let me know in the comments!
⬇ PIN it for later! ⬇