Have fun spending the day exploring your local farmers market or local food artisans. Then finish off by finding a beautiful spot to enjoy all your finds with the perfect "no cook" picnic.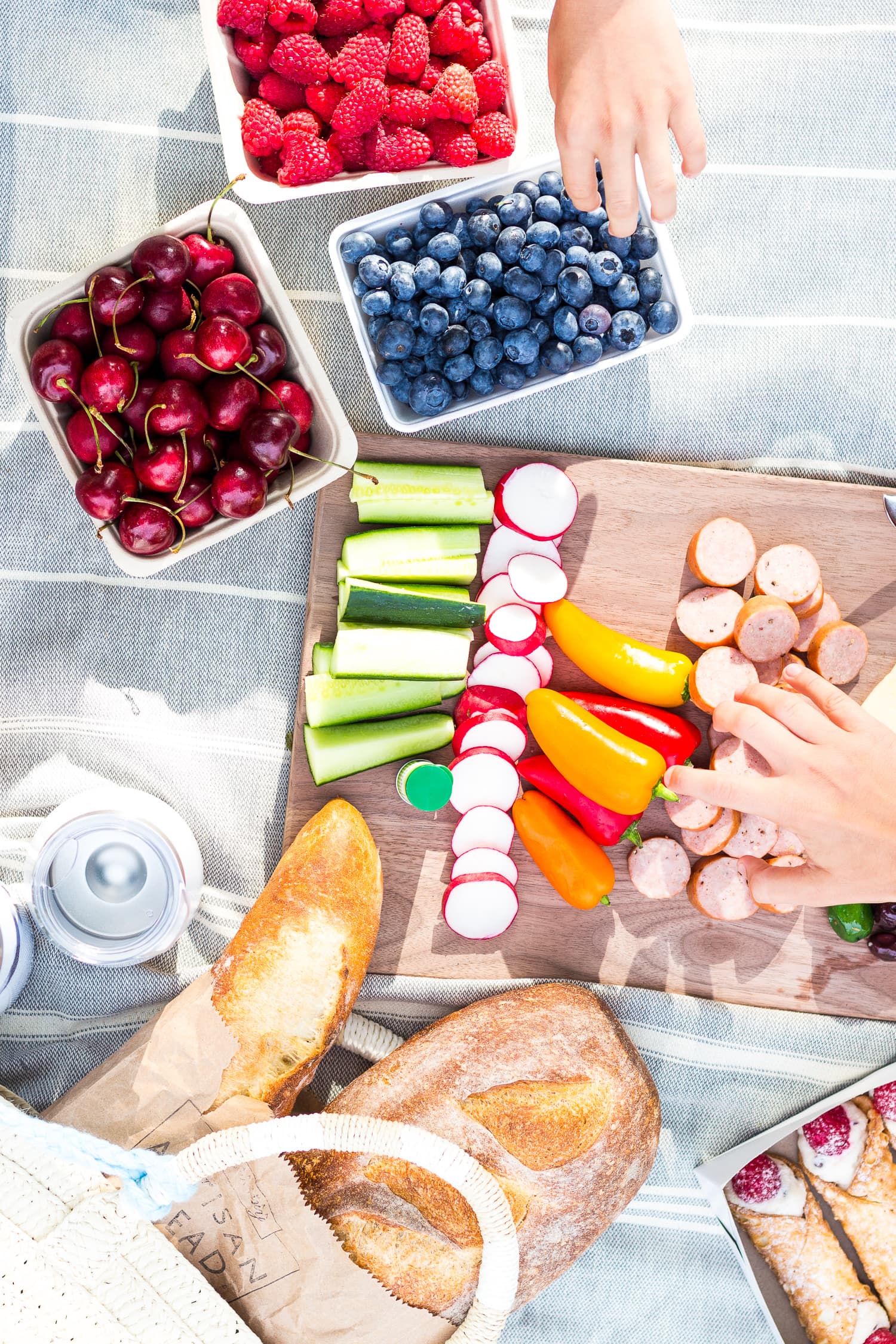 There is such a short window of warm outdoor weather in some parts of the world – like Canada! Therefore, once summer hits I want to spend as much time as possible outside. Eating outside and packing up a picnic is one of my favourite ways to enjoy the weather!
Sometimes you just want to get out and enjoy the weather ASAP instead of spending too much time in the kitchen. That's where the perfect "no cook" picnic comes in. Pack up a few picnic supplies and then hit the road to explore and slowly pick up your food items along the way. Check out your local farmers market and cool little food shops to put together an amazing picnic.
Take advantage of amazing local items like fresh bread, fruits, vegetables, charcuterie and cheese. Explore to see what you can find and have fun! Then once you have gathered up all your goodies, find a beautiful spot to set up your picnic. Dig in and enjoy!
I live in Kelowna, BC so for my perfect no cook picnic, I like to pick up items from the markets and food shops listed in this Exploring Kelowna: City Guide.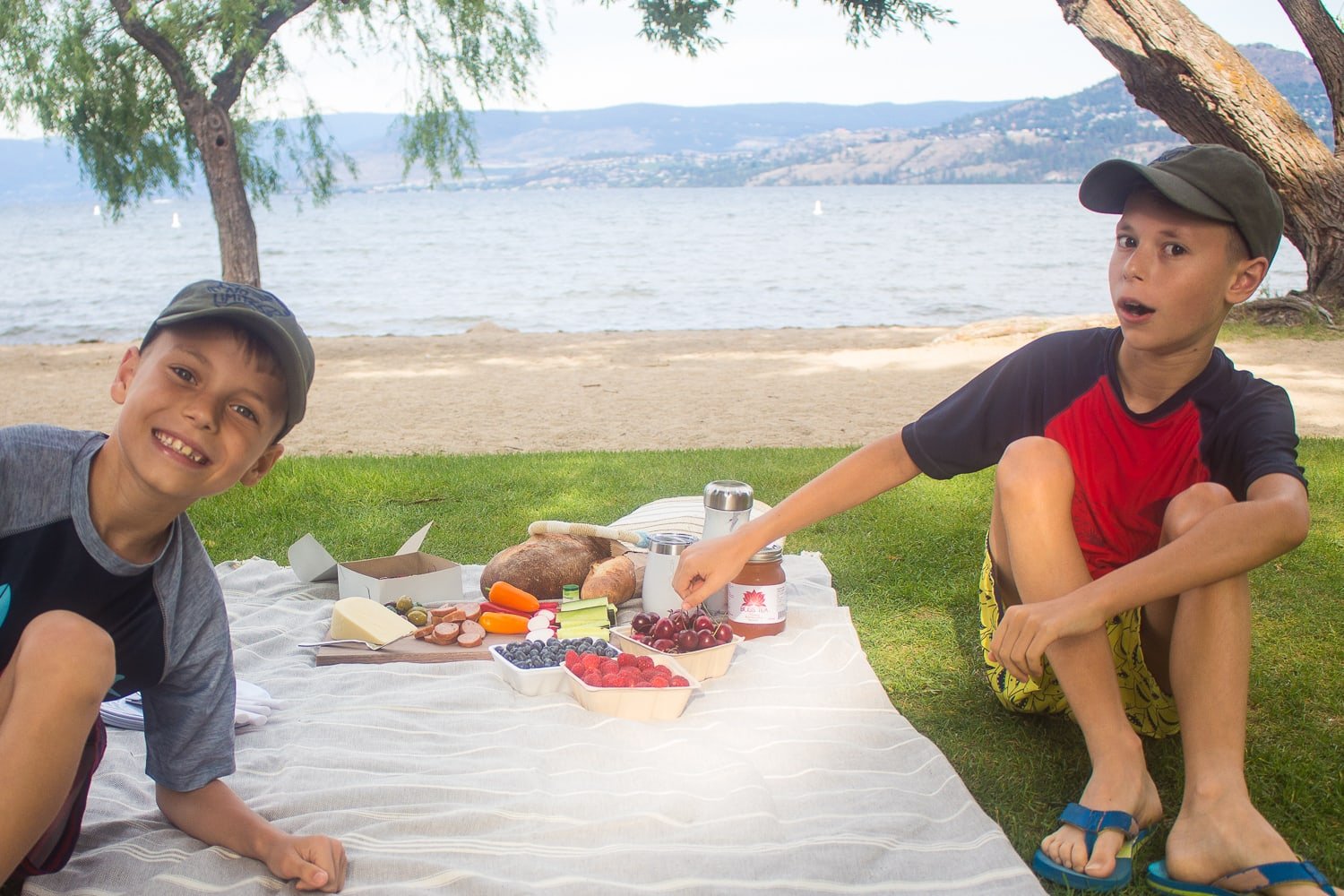 Steps For The Perfect No Cook Picnic
It's a fun, simple concept that allows you to enjoy a beautiful warm day outside. Simply…
Pack up your picnic essentials (equipment that you will need for your picnic). See list below.
Get out and start exploring your local area for delicious picnic items. Check out farmers markets, specialty shops, farm stands, etc.
Find a beautiful place to sit down, set up your picnic and enjoy all your delicious finds!😋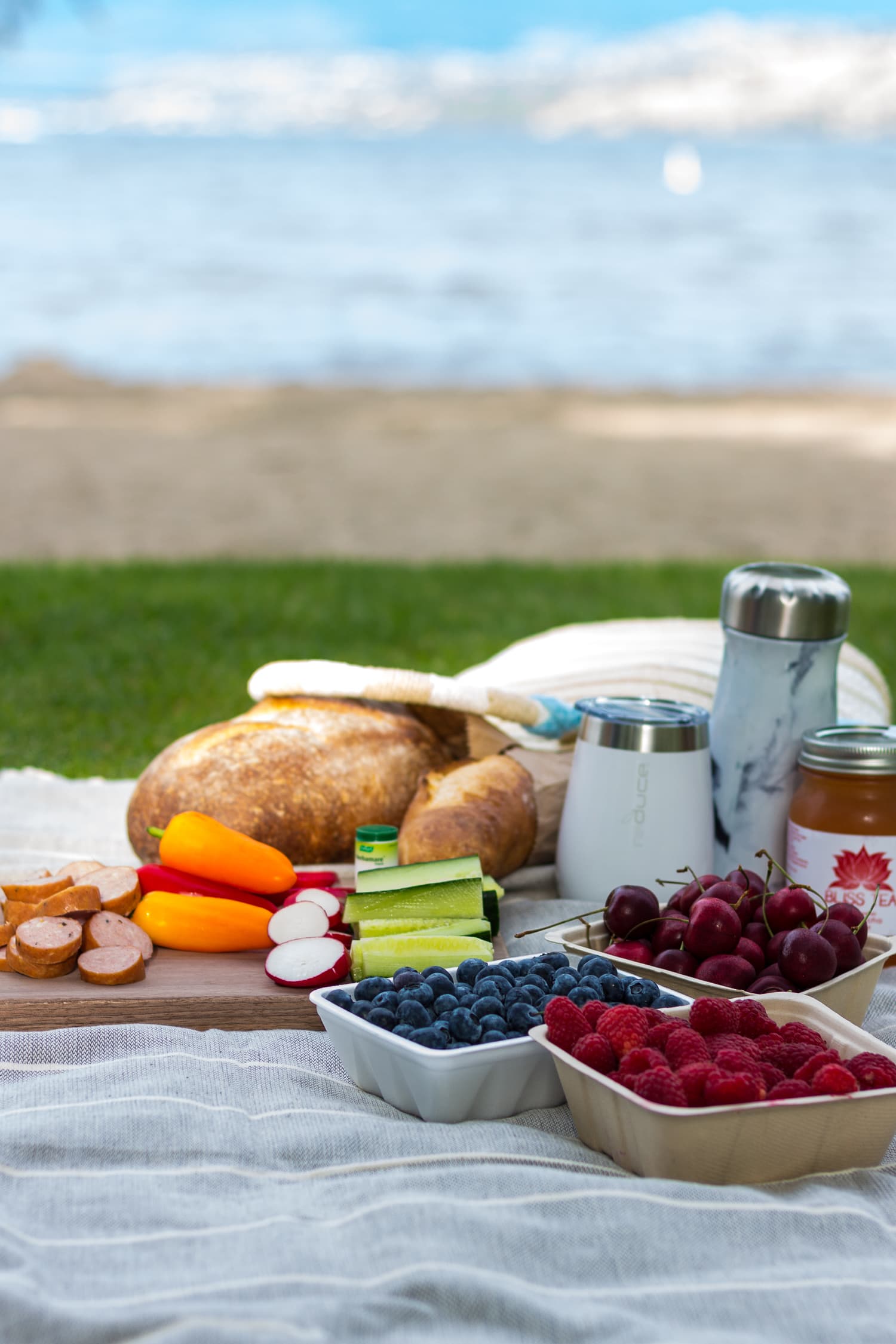 Picnic Essentials List
Remember to pack up your picnic equipment before you head out on your food hunt. These are the picnic essentials that I like to pack up: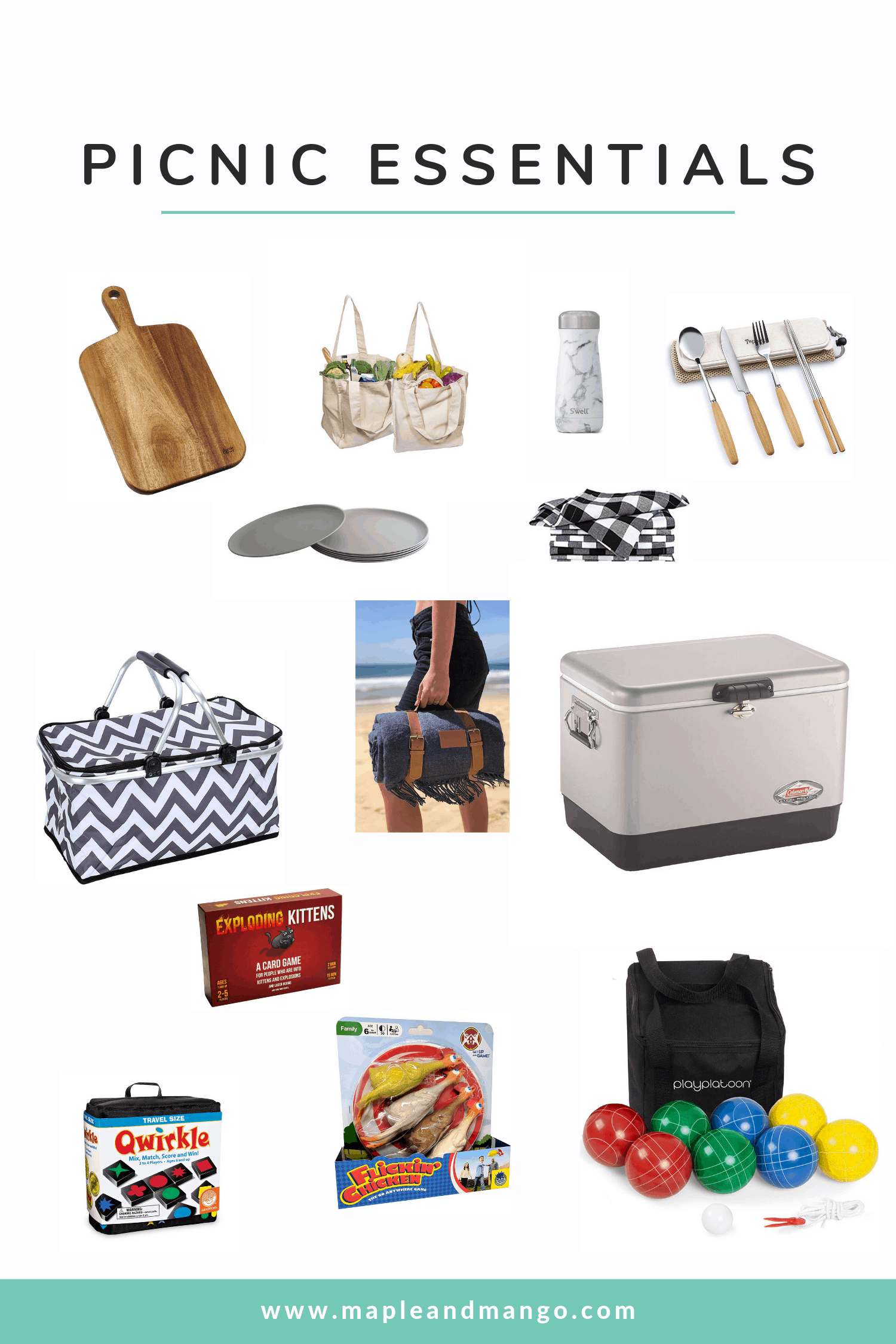 Picnic Food Ideas For The Perfect No Cook Picnic
There are so many possibilities depending on what is in season and what gems you can find at your local markets and food shops. Here are a few ideas of things to hunt down:
Fresh bread: Check out a local bakery or bake stand at the farmer's market and pick up a loaf.
Fruits + Veggies: Stop by the market or a farm stand and pick up a variety of local fruits and veggies. They taste so good when they are in season!
Charcuterie + Cheese: There might be some great finds at the farmers market or perhaps you have some great little shops in your area.
Seafood: If you have a great seafood shop in your area, check it out for items like smoked fish, cooked prawns, etc.
Dessert: Grab a little treat! Perhaps some baked goods from a local bakery or farmers market. Or maybe you have a great chocolatier or other specialty shop in your area.
Extras: Who knows what other goodies you might come across? Perhaps some olives, dips, pickled items, nuts, drinks, prepared foods, etc.
Picnic Recipes
The goal of this type of picnic is to get out and explore but perhaps you want to prep one or two dishes before heading out to find the remaining items. If so, here are a few picnic recipe ideas.
I hope that this post inspired you to get out and have a picnic! The perfect no cook picnic combines two of my favourite things: exploring food shops + eating outdoors. Absolute perfection! I love it and I hope you will too!
Looking for more fun things to do this summer? Check out this list of Fun Summer Staycation Ideas.
⬇ PIN it for later! ⬇